Dr Denise Tiran HonDUniv FRCM, is an international authority on midwifery complementary therapies.
Watch our video and read Denise's blog for all the latest on complementary therapies and maternity care.
Find us on Facebook
Connect on LinkedIn
Reflexology in Pregnancy and Birth: The Power of The Pituitary Gland
Published : 03/12/2023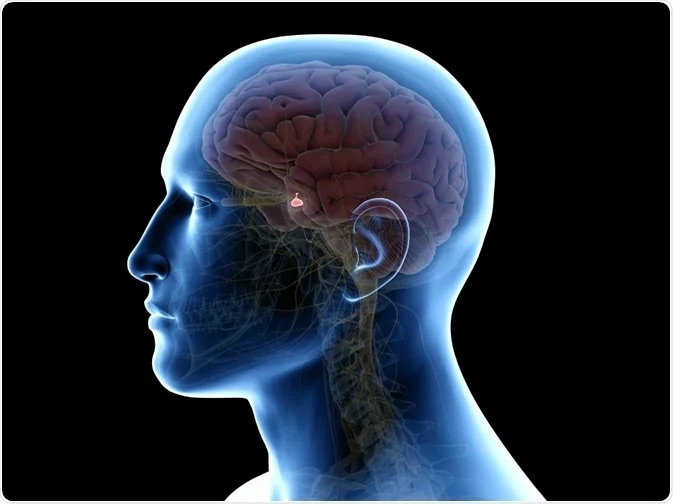 "Reflexology" is a generic term for a range of different therapies which are all based on the principle that one small part of the body (normally the feet and hands) reflects the whole. Denise teaches a German clinical style, reflex zone therapy, (RZT) devised by the midwife Hanne Marquardt, which is used by many midwives in northern Europe. Midwives on our courses learn the "map" of the feet and how to perform a relaxation treatment – but RZT offers so much more than relaxation effects.
RZT can be used to treat many of the physiological discomforts in pregnancy and is particularly effective in facilitating the onset and progress of labour through stimulation of two pressure points on the big toes which refer to the pituitary gland reflex zones and can therefore initiate oxytocin release to encourage contractions. We have much discussion during our courses on the precise location of these points because different styles of reflexology locate it in different positions on the toes. When she was at the University of Greenwich, Denise worked on clarifying these points in a research study on predictions within the female menstrual cycle, which appeared to show the pituitary gland points in very different locations from any other style of reflexology. She also identified which toe relates to the anterior part of the pituitary gland and which relates to the posterior pituitary – which, in fact, differed from what she had been taught when training in the late 1980s.
Understanding the most effective locations for the pituitary gland reflex zones can enable midwives to use RZT effectively for postdates pregnancy, labour acceleration, retained placenta and lactation support, all of which require pituitary hormone release. If you'd like to learn how to use RZT in your midwifery practice, we have two places left on our next course, commencing in January and currently available at the special discounted rate of £1800 (normally £2376). Contact info@expectancy.co.uk by 20th December for more information.
---
Differences Between Midwifery Training Standards in The 1970s and Today
Published : 01/12/2023
Denise has been reflecting on the differences between training as a nurse and midwife in the mid-1970s and training in the 21st century. When she first started training in 1975, standards were very strict. Most students were young, often school leavers going straight into training and tutors acted in loco parentis. Almost all were unmarried – and encouraged to remain so until qualified. All students were addressed as "nurse" and their surname: first names were not permitted to be used on the wards or even in the classroom! Uniform standards were very high – students had their hair length measured to ensure hair did not touch the uniform collar; nail length was checked, and no bracelets, watches or rings were permitted apart from an approved fob watch. Only very light make-up was allowed – and absolutely no perfume in case it caused nausea in some patients. Tights were not allowed to have ladders in them and had to be changed if any occurred on duty. Aprons had to be removed when going to the dining room for a break. No drinks were officially sanctioned to be consumed in clinical areas although it was easer on night duty to grab something quickly in the ward kitchens. Every nurse and midwife was encouraged to take a break during each shift and were reprimanded if the workload prevented this – it was seen to be the fault of the individual in not organising their work efficiently enough!
Classes were very formal, and teaching was largely didactic (straightforward information-giving). The amount of detail taught was phenomenal – and students were expected to "know" it all. Students would never have dared to ask "how much do we need to know? (a common question asked by students today, simply to pass an exam). Anatomy and physiology was the backbone of the entire course – and wo betide any student who could not explain clinical situations in terms of A&P. Denise says she finds this the most concerning aspect of contemporary midwifery education, with many midwives unable to apply A&P theory to practice. Obstetricians and other eminent doctors were brought in to teach some aspects of the course – although most of them couldn't teach at all! Research was not considered – in fact, one of the first midwifery research projects was only undertaken in the late 1970s after Denise qualified (an investigation about the routine use of enemas in labour). Assessments were almost entirely by exams in large formal halls – Denise remembers her final exams being a whole day with two 3-hour papers followed by a practical exam the following day. There was then the trauma of having to go to the Central Midwives' Board (CMB which was eventually replaced by the NMC) for a viva voce (oral exam) with a midwifery tutor and an obstetrician. The CMB was in Kensington in London in a very old building and the door to the room in which the vivas were held had a carved banner over the door stating "Abandon Hope All Ye Who Enter Here"!
As a midwifery educator in the 1980s, Denise and her colleagues had their own "set" of students and were expected to teach the entire curriculum to their own group, as well as work with them on the wards. Indeed, every lecturer was expected to spend 20% of their week in clinical practice. The only aspect that was taught by a different lecturer on a rotational basis was the community element, with all students having a 3-month placement in the community. In the southeast London school of midwifery where Denise taught (Greenwich and Bexley), students were also sent to a second hospital for three months to gain different experience.
Does she miss those days? Yes, she does. It was hard work, but it was also fun, believe it or not. Students were proud of their training and their qualifications and went into practice well mentored. There were no clinical guidelines to constrain practice and innovation, no real shortage of staff and there was a supportive culture for everyone working in the health service. Would she go back into direct clinical practice now? Absolutely not, she states emphatically! Denise feels she has been very lucky to find her niche in midwifery, specialising in complementary therapies and teaching it to other midwives since 1984 – it will be 40 years next year!
---
Midwifery Aromatherapy Under Scrutiny
Published : 22/11/2023
MIDWIFERY AROMATHERAPY UNDER SCRUTINY: LET'S GET THE MESSAGE OUT THERE - PLEASE SHARE THIS POST WITH ALL YOUR COLLEAGUES.
Midwifery aromatherapy is currently under immense national public and professional scrutiny, but still Denise is consulted by midwives facing safety issues in their units. She recently heard from a midwife whose manager wanted to introduce oil diffusers using a few oils, with laminated cards in birth rooms to inform midwives how to use them (without any training). Other examples, often repeated, include managers asking midwives who have studied a few days of aromatherapy to write clinical guidelines, diffusers being use in the antenatal ward or triage areas, or the constant injudicious and unsafe use of clary sage oil in well-established labour.
Aromatherapy – the use of aromatic oils and massage – provides a wonderfully relaxing adjunct to labour care, easing pain and aiding progress. There is evidence to demonstrate the benefits of using aromatherapy – when it is used appropriately, by midwives with comprehensive knowledge and understanding of the potential safety issues AND how to minimise the risks. Aromatherapy is NOT just about acquiring the skills of massage and how to blend a few oils together.
Midwives who study aromatherapy with Expectancy explore the positive and possible negative pharmacological effects of the oils, the health and safety issues of using them in maternity units, their application to medicines management principles and their legal, ethical and professional responsibilities to all parents, babies, visitors and staff exposed to the chemically active aromatic vapours. It is of grave concern that midwifery managers permit their staff to implement aromatherapy without themselves having any knowledge of the subject and how to monitor midwives' practice to ensure it is safe. Midwifery managers themselves need to understand the risks of essential oil use in pregnancy and labour so that they can take steps towards minimising those risks and developing an aromatherapy service for birthing parents that is safe, as well as effective, cost effective and equitable.
Denise will be running a series of FREE WEBINARS specifically for managers and consultant midwives to help them appreciate safe use of aromatherapy in midwifery practice. NB These 90-minute webinars aim to provide information, answer your questions and encourage discussion and will not be recorded.
BOOK YOUR PLACE: Thursday 11thJanuary at 1000 hrs; Wednesday 17thJanuary at 1900 hrs; Tuesday 23rdJanuary at 1400 hrs. CONTACT info@expectancy.co.uk for Zoom link.
---
A Conundrum ?
Published : 21/11/2023
Conflicts of interest for midwives offering private services whilst still employed by the NHS :
Increasing numbers of midwives undertake some private work such as antenatal education, pregnancy yoga classes,complementary therapies, tongue tie division or other services. However, it can be difficult to maintain the boundaries between being self-employed if you also continue working in the NHS – you should inform your NHS manager of your private work and ensure there is no crossover with local NHS services. An example of this would be providing private services for postdates pregnancy when there is already a similar NHS service. Another area that can cause difficulty is antagonism from colleagues who are committed to free-at-the-point-of-access care as with the NHS, and who do not agree with charging for your services. Knowing how to market yourself without overstepping the boundaries of the NMC Code can be problematic and requires sound business knowledge so that you can promote your services professionally. You are not, of course, permitted to promote your services during your NHS work (nor do anything related to your private practice whilst on NHS duty time – not even taking a 'phone call). Knowing the limitations of your personal indemnity insurance will help to avoid the pitfalls between working as a therapist, antenatal teacher, yoga instructor etc, and providing midwifery-specific care.
---
Complementary Therapies in Pregnancy and Birth: What is Fully Informed Consent ?
Published : 17/11/2023
When women wish to receive antenatal or intrapartum complementary therapies (CTs) such as aromatherapy, reflexology, acupuncture or clinical hypnosis, it is vital to obtained informed consent. But what do we mean by "fully" informed consent? It is easy to inform parents about the benefits but what do you tell them about the possible risks? Here is a list of the information you should be able to provide to enable parents to give their fully informed consent to CTs:
WHO: assess the woman to ensure she is eligible to receive the therapy and has no contraindications or precautions
WHAT: what does it involve? explain what the therapy is, how it works (mechanism of action) – how does it help with relieving pain, aiding contractions, reducing stress or other reason for its use?
WHY: what are the reasons you are advising using the therapy on this occasion? Is it likley to be more effective / quicker / easier than a conventional solution?
WHERE: areas of the body where it will be given, what position does the woman need to adopt to receive it?
WHEN: how long is the treatment, how many appointments if a course of treatment is advised
HOW: mention any research that may support its use or explain its effectiveness, with statistics
explain possible healing reactions (normal), side effects (abnormal) and complications – and how to recognise them if going home after treatment

provide after-treatment advice to ensure the woman gets the benefits of the therapy (applies mainly to pregnancy treatments rather than labour care)

---
Postdates Pregnancy
Published : 16/11/2023
Did you know that raspberry leaf tea is a third trimester BIRTH PREPARATION remedy and NOT a remedy to bring on labour? See Denise's latest book Complementary Therapies for Postdates Pregnancy for more information.
---
Denise and Amanda's Week
Published : 15/11/2023
This week, Denise and Amanda have been teaching our popular online Aromatherapy and Acupressure for Postdates Pregnancy course, with over 40 midwives.
On the first day we explored the theoretical background to aromatherapy and the safe use of essential oils in pregnancy and birth.
On day 2 we applied the principles of aromatherapy to midwifery practice, considering ways of administering essential oils for expectant and birthing parents. This involved group work and experimenting with selecting oils for both their clinical effectiveness and their aromas.
Day 3 saw midwives practising acupressure points that have been shown to be effective for aiding labour onset.
We concluded by discussing the implementation of aromatherapy and development of a postdates pregnancy service in the NHS or private practice.
---
Did You Know That Herbal Remedies And Drugs Should Not Be Combined?
Published : 24/10/2023
Many people view herbal remedies as natural - and therefore safe, but this is not the case. All herbal remedies work in exactly the same way as drugs and can cause similar side effects, which may be precipitated by combining them with prescribed or recreational drugs. This is particularly significant when women at term resort to natural ways to try and start labour. Taking herbal remedies such as raspberry leaf, castor oil, black cohosh, ginger, evening primrose oil and others alongside medical drugs to induce or increase contractions can lead to serious hyperactivity of the uterus and fetal distress. Midwives and other birth workers should advise parents not to combine herbal remedies with prostin, Propess™ or syntocinon. In pregnancy, taking herbal medicines frequently, even prophylactically, can cause problems such as changes in blood sugar, liver overload and, notably, blood thinning.
---
Why Do Expectant And Birthing Parents Turn To Complementary Therapies?
Published : 23/10/2023
Complementary therapies (CTs) are not part of standard antenatal care but are increasingly used in labour. There are many types of CTs, including massage, aromatherapy and reflexology, acupuncture, moxibustion, herbal medicine and homeopathy and hypnosis. Osteopathy and chiropractic are not now classified as "complementary" but are statutorily regulated as "supplementaryprofessions". In pregnancy and birth all these therapies should be complementary options – not alternative to standard maternity care and it is important that midwives ask expectant parents about their use of CTs and natural remedies.
Expectant parents turn to CTs to resolve pregnancy issues such as sickness and back pain, for which they are generally discouraged from taking conventional medicines. Many use them for relaxation and preparation for birth. Perhaps the commonest reason for CTs use is to avoid induction of labour, closely followed by pain relief in labour. It has been shown that CTs are less commonly used after the baby's birth although some women use them to aid recovery, ease discomforts and stimulate lactation.
---
Did You Know That The Sense Of Smell Increases During Pregnancy?
Published : 21/10/2023
Expectant parents often tell us that their sense of smell has changed, sometimes to the extent that they cannot tolerate certain odours. This heightened sensitivity to aromas is called hyperosmia. It is thought that this is due to the impact of increased ghrelin, a hormone found mainly in the stomach, and is often called the "hunger hormone" as it triggers the urge to eat. In pregnancy, it is also produced by the placenta in association with growth hormone, peaking in the second trimester and declining towards term. Reports of going off the smell of meat, milk orcooking/cooked food are common, but sometimes, a woman will tell you that her sense of smell is so sensitive that she cannot even bear the smell of her partner. When Denise was a student midwife in the 1970s, it was forbidden to wear perfume to work (in nursing too) as the aroma could have negative effects on expectant parents (and patients).
It is worth remembering this hyperosmia when working with expectant parents, especially in maternity units where aromatherapy is offered for labour. Essential oils should never be used simply to fragrance the environment in a birth centre or maternity unit, partly because of the potential for some people (not just parents, but also staff) may dislike certain aromas, but also because of the chemical impact on individuals inhaling the vapours.
---
Surreal conversation
Published : 19/10/2023
Surreal conversation during our midwifery aromatherapy course recently:

Denise: all opened bottles of essential oils must be kept in the fridge

Midwife 1: can we keep our full carry case of oils in there?

Midwife 2: I can't do that, I wouldn't have space for my tortoise!

Midwife 1: why would you keep a tortoise in the fridge?

Midwife 2: to prepare him for hibernation

Denise: even without a tortoise you have to be careful to keep the oils insulated otherwise they can make your eggs smell - wrap the oil container in silver foil

Midwife 3: can the oils make the tortoise smell as well?

Midwife2: if so, should we wrap the tortoise in foil to protect him too?

Denise: actually you have to be careful about using essential oils around animals and you should avoid specifically oils such as eucalyptus and tea tree around tortoises.
---
NICE Persists in Inaccurately Classifying Aromatherapy as "Non-Pharmacological"
Published : 14/10/2023
Having been away for a while, Denise has just caught up with the latest revision of the National Institute for Health and Care Excellence (NICE) on care in labour (NICE guideline NG235 published 29 September 2023). As expected, very little has changed in respect of pain relief in labour, particularly relating to complementary therapies. In a continuation from previous versions, maternity professionals are still directed not to offer or advise parents on aromatherapy, yoga, hypnosis, acupuncture or acupressure in the latent or first stages of labour – but suggests we should support her choice if she wishes to use them. They are "kind" enough to suggest that women wishing to receive massage "that has been taught to birth companions" should be able to receive it, but then discourage the use of massage, acupressure or hypnosis by professionals. This is ridiculous, since therapy performed by professionally taught midwives or doulas is likely to be more effective than that performed by partners. Either massage, acupressure and hypnosis are safe in labour – or they are not - in which case birth companions should be discouraged from using them as well. You can't have it both ways. Further, women wishing to receive acupuncture are extremely unlikely to self-administer this or ask their partners to perform it: acupuncture needs to be administered by visiting acupuncturists or appropriately trained midwives or doctors. By advising that it should not be offered deprives women of a choice they may prefer to conventional pain relief – and one that is as effective and potentially safer than pethidine, morphine or epidural anaesthesia.
Crucially, despite several previous editions of the intrapartum guideline having been challenged by Denise and others, NICE persists in classifying aromatherapy as "non-pharmacological". Essential oils used in aromatherapy most certainly DO work like drugs, being absorbed, distributed, metabolised and excreted by exactly the same physiological mechanisms. NICE incorrectly and simplistically classifies aromatherapy with other relaxation therapies with its dismissive and potentially harmful attitude. Indeed, the vast number of expectant and birthing parents using aromatherapy means that many are completely unaware of the possible risks of inappropriate use, seeing them simply as pleasant smells to enhance massage. Further, NICE sets its guidelines on the basis of the available evidence – and assumes (incorrectly) that there is insufficient evidence on complementary therapies to support their use.
Conversely, the revised antenatal care guideline (NG201 published 2021) advises maternity staff to record at booking the use of herbal remedies and to offer advice on herbal and other remedies during antenatal appointments, as well as commending the value of both acupressure and (inappropriately) the ubiquitous ginger for all women with nausea and vomiting in pregnancy. These are more examples of the lack of knowledge and understanding of complementary therapies and natural remedies by members of the NICE guideline teams, who seem out of touch with reality and the trends in self-administered natural remedies. Even if the team members do not understand this subject and cannot find sufficient randomised controlled trials to advocate for the use of complementary therapies in pregnancy and birth, they should, at the very least, ensure that the information in the guidelines is accurate – and the word "non-pharmacological" is not accurate when referrring to aromatherapy.
---
Licorice In Pregnancy
Published : 13/10/2023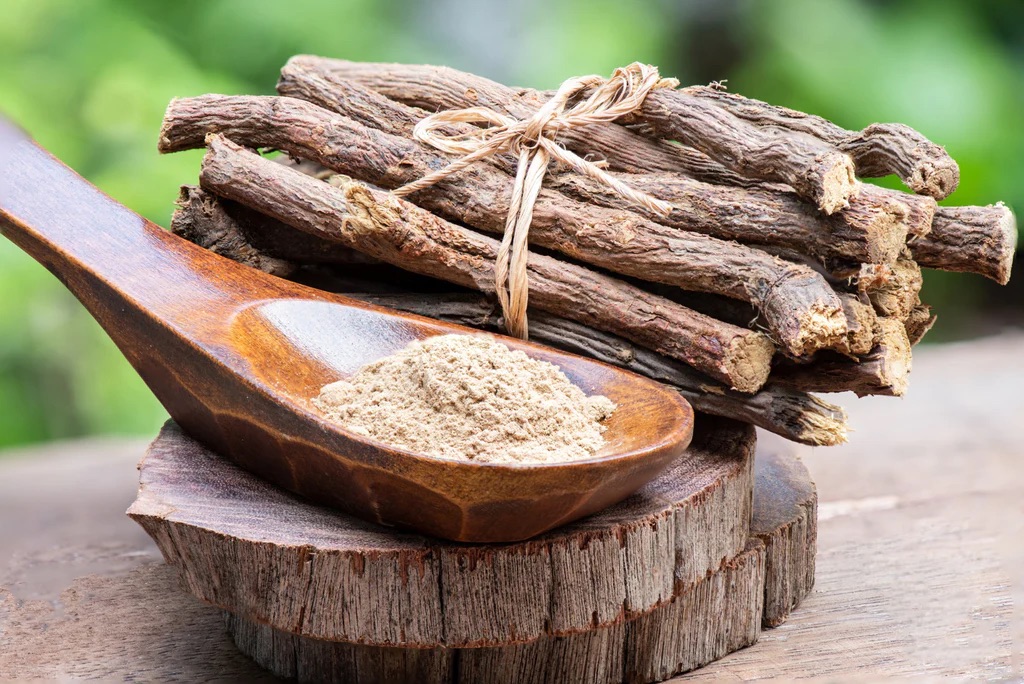 Licorice (Glycyrrhiza glabra) is a herbal remedy that is sometimes used by expectant parents to try to trigger labour. However, it should not be used in therapeutic doses – in the first and second trimesters it may cause miscarriage or preterm labour, or excessive contractions at term. Importantly, its high salt content means it should not be used by those with hypertension or oedema. Babies of women who have consumed a lot of licorice may have raised cortisol levels and exhibit signs of stress. Licorice should be avoided with gestational or pre-existing diabetes, renal conditions or hormone sensitive conditions. It has the potential to interact with many drugs, particularly antihypertensives, non-steroidal anti-inflammatories eg diclofenac, ibuprofen; some anti-diabetic medication andanticoagulants such as heparin, warfarin, aspirin, nifedipine, enoxaparin.
---
Childbirth In Africa: Still A Dangerous Event
Published : 10/10/2023
Maternal deaths continue to be largely concentrated in the poorest regions of the world and in countries affected by conflict. In 2020, approximately 70% of all maternal deaths were in sub-Saharan Africa. In nine countries facing severe humanitarian crises, maternal mortality rates were more than double the world average (551 maternal deaths per 100 000 live births, compared to 223 globally). South Sudan has the worst statistics in the world, with a maternal mortality rate of 1223 per 1000,000 live births. Life threatening haemorrhage, hypertension and eclampsia, pregnancy-related infections, complications from unsafe terminations, as well as HIV/AIDS and malaria are the leading causes of maternal deaths. These are all largely preventable and treatable with access to high quality maternity care.
---
Effects Of The Full Moon On Women's Health
Published : 02/10/2023
Many people claim that the full moon affects their wellbeing. It is thought that menstrual cycles amongst groups of women become synchronised during the phase of the full moon, possibly due to the gravitational pull of the moon. It is claimed that a full moon affects mental health and wellbeing, although formal research studies have failed to confirm this.
A large French study of over 38 million births found a small but significant increase in labour onset during the full moon. (Chambat et al 2021).
---
African Medicinal Plants For Childbirth
Published : 27/09/2023
Over 5500 plants growing in Africa are used in traditional medicines, although around 90% of these have not been studied, researched or classified for safety.
Many of the commonly used plants are the same as those used in first world westernised countries, such as ginger and peppermint for sickness and fennel and fenugreek for lactation, but others are rare or obscure plants– that may not always be safe.
Natural plant medicine in African countries is entwined with traditional sociocultural practices and spiritual beliefs and they are often shrouded in mystery such as when they are prescribed by the local sangoma (witch doctor).
One Zulu remedy in preparation for childbirth, called Isihlambezo, is a concoction of over 50 different plants, many of which in scientific medicine are not considered safe in pregnancy.
---
World Reflexology Week
Published : 20/09/2023
This week, 18th to 24th September is World Reflexology Week. Reflexology is a general term for a wide range of therapies based on the principle of one small part of the body representing a map of the whole body. Some styles of reflexology are simply adapted foot massages incorporating pressure point work. Reflexology in the Far East uses Chinese medicine meridians (energy lines) and there are some European styles that are similar. Reflex zone therapy, which is taught by Expectancy, is based on anatomical and physiological principles and fits well with midwifery practice. We offer a full six month Certificate programme in Midwifery Reflex Zone Therapy commencing on 3rd January 2024. If you'd like to join us to learn about this fascinating therapy, contact info@expectancy.co.uk
---
Complementary Therapies To Reduce Intervention In Childbirth
Published : 13/09/2023
The growing number of birthing parents with complex medical, psychological or social needs, means that the focus of NHS midwifery is primarily on the pathological elements of complicated pregnancies and births. Since Denise started midwifery in the mid-1970s, childbirth seem to have changed out of all recognition and midwifery has become an extension of nursing practice, with greater medical intervention. This has led to a reduction in midwives' experience of physiological birth – and their ability to help women whose births could remain physiological if only midwives had the confidence to help with them.

Using complementary therapies (CTs) can contribute to reduced stress in expectant and birthing parents which has a knock-on effect of increasing oxytocin and endorphins. Several units using aromatherapy for pain relief in labour or acupressure for postdates pregnancy have found a reduction in the need for epidurals, induction or acceleration of labour and Caesarean sections. Despite a national backlash against the use of CTs in midwifery from some quarters, there is no doubt that having birthing parents who are more relaxed contributes to greater levels of physiological birth, so long as there are no other complications or deviations from expected physiological progress.
---
How Do You Know If An Aromatherapy Course Is Appropriate For Midwifery Practice?
Published : 12/09/2023
Aromatherapy has become the most popular complementary therapy amongst birthing parents and is an effective tool for midwives to use. However, if you want to introduce aromatherapy for birth into your midwifery practice, it is essential to ensure that you choose the most appropriate training course. It is not necessary to be a fully qualified aromatherapist in order to use aromatherapy within midwifery practice, but midwives must undertake courses applicable to midwifery. Here are some questions you should ask to ensure that the course you want to attend is appropriate for midwives:
are all the course facilitators qualified midwifery educators, fully qualified in aromatherapy? do they have experience of implementing aromatherapy into midwifery practice in the NHS?
is the course accredited by a reputable organisation: (NB any course claiming to be RCM accredited is out of date – RCM has not accredited courses since 2020)
how long is the course and what do the facilitators claim you are able to do at the end of the course? Is it appropriate for CPD and revalidation?
does the course content provide a balance between theoretical and practical learning?
is the theory taught at academic level 6, in which you are encouraged to apply principles to practice – or is it merely a level 3 or 4 course, which offers enjoyable practical work with little academic content?
does the way the course is taught test your understanding of pregnancy and birth physiology and how it relates to aromatherapy – or is the teaching didactic?
does the course content include chemistry, NMC parameters, institutional health and safety laws, research evidence and regulations pertaining to aromatherapy?
are participants assessed for competence and knowledge of aromatherapy? if so, is the assessment process robust and validated by an external academic organisation?
Do the introductory courses offer opportunities for further learning on advanced aromatherapy and massage, as well as preparing you for both NHS and private practice?
Expectancy aromatherapy courses provide you with all of this!
---
What Is Your USP? 
Published : 11/09/2023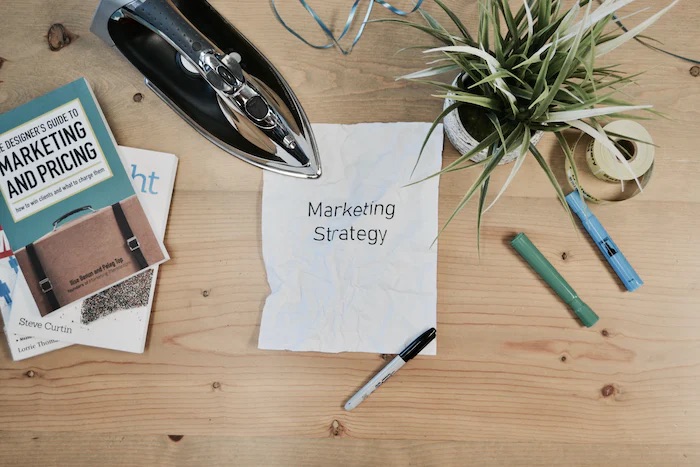 Midwives who've joined our Expectancy Licensed Consultancy have taken the plunge to work freelance so they can offer services for expectant and newly birthed parents that are not generally available on the NHS. We always advise our LCs to focus on their USP – their unique selling point – which is the fact that they are MIDWIVES and have undertaken specialist training with Expectancy on midwifery complementary therapies (CTs). Expectant parents like the fact that their appointments allow them time to ask the midwife any questions they may feel they can't ask in a busy NHS clinic. We advise the midwives to market (advertise) their services in terms of offering SOLUTIONS TO PROBLEMS, rather than the process (the treatment). For example, rather than stating on their websites and social media that they offer reflexology, aromatherapy or hypnosis etc, we suggest midwives focus their adverts on being able to help relieve pregnancy sickness or backache or CTs treatments for those wanting to avoid induction for postdates pregnancy. Expectancy's Licensed Consultancy offers full business training alongside your chosen complementary therapy programme, with support to establish and start your private practice and develop it further once you have started trading.

---
Don't Stretch The Boundaries Beyond Your Training 
Published : 31/08/2023
Denise was recently contacted by a midwife from a unit where aromatherapy has been available for some time. She asked whether it is possible to use polysorbate 20 rather than carrier oils when midwives provide aromatherapy in pregnancy or birth. Polysorbate 20 is a non-ionic surfactant and emulsifier substance derived from oleic acid and is soluble in water. The surfactant contains ethylene oxide produced from sorbitol through various industrial processes, so polysorbates are not natural products - they have been chemically altered.
There are several reasons why polysorbate 20 should not be used by midwives offering aromatherapy:
it is an artificially produced chemical substance whereas only natural essential and carrier oils should be used in aromatherapy
oleic acid is contraindicated for massage as it can actually dry the skin – it is also the reason why olive oil should not be used in massage
concerns have been expressed about the potential allergenicity, reproductive toxicity and carcinogenic effects of polysorbate 20 (due to ethylene oxide content).
More importantly for midwives, the NMC Code 2018 requires midwives to:
work within the limits of knowledge and training
act in the best interests of people in their care and in line with available evidence for safe practice
have a clinical guideline that states clearly the parameters of practice – so if carrier oil is specified and polysorbate is not, then it should not be used
take account of their own safety and that of others
work in line with the principles of medicines management
reduce potential for harm associated with practice
Midwives need to be more careful than ever before, with so many challenges to midwifery complementary therapies (CTs), especially aromatherapy.
This requires them to be updated and to work within the very strict criteria laid down by the NMC, the RCM position statement 2020 and the forthcoming RCM Guideline for midwives using CTs (2023).
---
Home Birth or Hospital Birth ?
Published : 29/08/2023
Denise was chatting with a midwife the other day, acting as her confirmer for NMC revalidation. The midwife explored a situation in which she was caring for a woman who had an undiagnosed breech presentation in the second stage of labour and commented on the reassurance that having another midwife present gave her. Denise then reflected on her own experiences as a community midwife in the late 1970s and early 1980s, when home births were generally conducted with only one midwife present. Midwives today work in a maternity culture in which, rather than focusing on appreciating physiological parameters, emphasises the need to avoid complications - and possible litigation when things go wrong. However, in the 1970s and '80s, midwives understood physiological birth so well that they had confidence in women's bodies to labour and birth their babies spontaneously – and the parents had confidence in their midwives. Understanding physiological parameters meant that midwives were able to detect when deviations from normal progress were developing and the stage at which obstetric support should be summoned. The spectrum of "normality" was much wider than it is today – but then many parents still chose home birth, despite the move to encourage hospital birth. How confident would you feel in assisting parents without a second midwife present, especially at a home birth?
---
Most Commonly Used Herbs for Pregnancy and Birth
Published : 20/08/2023
Did you know that the most commonly used herbal medicines during pregnancy include ginger (for nausea), raspberry leaf (for birth preparation, not induction), peppermint (for sickness), chamomile (to aid sleep), cranberry (for urinary infections - UTI), fennel or fenugreek (for lactation) and clary sage, black cohosh, blue cohosh and evening primrose oil (to aid labour onset). However, you may not know that all herbal medicines must be used with caution as they act in exactly the same way as drugs and can interact with some. Whilst most of these herbal remedies are safe enough in pregnancy and birth when used appropriately, some – particularly blue cohosh – should not be used at all. Others, including clary sage oil should be avoided until at least 37 weeks of pregnancy and only used when there are no complications. There are specific issues to consider depending on the remedy used, for example cranberry juice to prevent or treat UTI should always be sugar-free; chamomile should not be consumed to excess as it will then act as a stimulant rather than a sedative, and fenugreek taken in late pregnancy can cause the baby to be born with an unusual body odour, similar to maple syrup urine disease.

---
WATCH OUT!
Published : 19/08/2023
It's essential for both the pregnant or birthing parent receiving complementary therapies (CTs) and the midwife, doula or therapist providing treatment, to remove their watches during the session. This is not only to avoid scratching the client (from a wristwatch), but more importantly because a watch can have an impact on the success of the treatment. CTs work on balancing energy levels to restore homeostasis. However, a watch (fob watches too) or any other source of magnetic or electrical energy, increases heat transfer which increases stress hormones and can adversely affect the success of the therapy. This also applies to other equipment, for example, CTG machines in the birthing room, which are an unpleasant source of heat that are counter-productive to physiological birth progress. The concept of energy is explored on our scientific basis of CTs, an essential study day for midwives on our Diploma in Midwifery CTs and our acupuncture programme.

---
Promoting Physiological Birth
Published : 18/08/2023
Did you know that research supports the use of complementary therapies (CTs) in pregnancy and birth, with several studies showing a decrease in stress hormones. Massage, acupuncture and reflexology have all been shown to reduce cortisol and increase feel-good endorphins and encephalins. As we know, reduced stress hormones has a knock-on effect by increasing oxytocin to aid progress in pregnancy and especially during labour. Let's return to nurturing birthing parents by using relaxing CTs during the first stage. Promoting physiological birth reduces the need for medical intervention – but does not preclude it if it becomes essential.
---
IT ONLY TAKES ONE ….
Published : 04/08/2023
The number of allergic reactions has doubled in the last two decades, with over 25,000 people requiring hospital admission (this does not account for those who attended A&E but who were not admitted).
Whilst the main culprits are foods such as nuts, kiwi fruit and chickpeas, dairy and wheat products, people also react to chemicals in the atmosphere, from fuels and industrial use. Others react adversely to certain trees, for example, the increasing plantation of birch trees. Perfumes, bath products and household cleaning agents are also high on the list of allergens. This includes aromatherapy essential oils, which each contain up to 300 chemical constituents.
Denise has seen some extremely severe reactions to aromatherapy oils, with more reactions amongst students in the past ten years than in the previous 30 years working in the complementary therapy field. It only takes ONE single chemical to aggravate the nasal smell receptors, stimulating the olfactory nerve and passing to neurotransmitters in the brain which impact on various other nerves to produce respiratory, dermal, cardiovascular or other adverse reactions. Why then, is it so difficult to get this message across to midwives using aromatherapy in their practice? Essential oils act like drugs and can be very effective in relaxing pregnant and birthing parents, easing labour pain and nausea, fighting infection and lowering blood pressure. Conversely, if they have the power to do good, they also have the potential to do harm when not used appropriately. Midwives need to get past the belief that essential oils are just "pleasant smells" and take on board that they may cause allergic reactions – in expectant and birthing parents and babies, themselves and anyone else wo comes into contact with the chemical vapours (aromas). The issue is often that "aromatherapy" is taught as a skills-based "tool" to add to midwives' options for care, without adequate theory to help them understand the therapy and its mechanism of action, contraindications and precautions.
Expectancy is currently developing a full implementation project for NHS trusts wishing to introduce or review aromatherapy services or to establish clinics for postdates pregnancy using essential oils and acupressure. Denise's philosophy has always been "safety, accountability and evidence-based practice" – and this includes ensuring that midwives fully understand both the benefits and the risks of using essential oils in their care of pregnant and birthing parents – and that they know how to minimise those risks. Midwives should also acknowledge that they are "cherry picking" a small amount of someone else's profession to add to their own. We would not expect aromatherapists to undertake a couple of days of skills based training on how to help someone give birth - and then expect to practise "midwifery" – so why do midwives assume that they can do so with aromatherapy?
---
Safety, Accountability and Evidence-Based Practice
Published : 12/07/2023
There is much national scrutiny of midwifery complementary therapies at present - from people who know nothing about the subject but who have an axe to grind against the natural childbirth lobby and, indeed, against the midwifery profession. They argue that the NHS should not "waste" money on "unproven quackery" yet, conversely, want greater medical intervention to avoid the so-called risks of allowing women's bodies to do the fundamental job of giving birth.
Complementary therapies (CTs) should be just that - a complement to other midwifery care - offered as an aid to relaxation and a means of facilitating physiological progress of pregnancy and birth. Despite the sceptics' claims that it is unproven, there IS a considerable amount of evidence to support therapies such as massage, aromatherapy, acupuncture and others.
And what does this scepticism and antagonism do for expectant and birthing parents' choices? The fact that over three quarters may be using some aspect of CTs or natural remedies indicates the popularity of less invasive options particularly for pain relief in labour or as a means of avoiding induction.
At Expectancy, our courses aim to help midwives use CTs safely. Indeed, our philosophy is "safety, accountability and evidence based practice". Midwives on our courses not only learn the skills but acquire an in-depth understanding of the therapies, how they work and how to use them safely. Assignments are based around a critical understanding of the evidence and the professional,.legal, ethical and health and safety parameters required for implementing CTs into midwifery practice. Midwives complete a year-long academic programme designed to prepare them to defend CTs and to use them appropriately and safely.
---
Bring Back Massage in Midwifery !
Published : 07/07/2023
Denise has been having some very interesting conversations with midwives on her courses recently. One group was reflecting on the power of touch and the benefits of massage, especially during labour. Massage, with fragrant herbs and oils has been part of midwifery care for childbirth since time immemorial. However, it seems that the skills and - importantly - the intuition to use touch may be being lost, unless we take steps to remedy the situation.
Student and newly qualified midwives seem hardly ever to witness their mentors touching expectant and birthing parents in anything other than a functional way, doing things TO them rather than FOR them. This may be due to lack of time, a fear of misunderstanding of intent or a worry that spending time with one woman denies others, thus making the service inequitable.
Touch and massage are fundamental to the nurturing of midwifery yet if we don't work hard to incorporate it into our care, it will be lost altogether. The changing nature of maternity care, the medicalisation of birth, the pressures on staff and the political correctness of modern day society all conspire to discourage many health professionals from providing anything more than the basic care to enable expectant parents to give birth to their babies.
On the other hand, massage is immensely powerful in its own right. It is well researched and demonstrates that touch reduces stress hormones such as cortisol and increases the feel-good endorphins and encephalins,with a corresponding increase in oxytocin and other birth hormones. Receiving regular massage (and other touch therapies) in the last few weeks of pregnancy has been shown to facilitate the spontaneous onset and physiological progress of birth. It enhances the birthing experience, promotes the infant-parent relationship, improves the immune system to aid recovery from birth and reduces the long-term physical and emotional negative effects of birth. This in turn reduces the long-term financial and logistical impact on the health services, particularly gynaecology and mental health services.
Student midwives need to be helped to develop a better intuitive approach to pregnancy and birth through pre-registration programmes that focus on holistic approaches. Newly qualified midwives need to lose the fear of punitive criticism for "wasting time" CARING for expectant and birthing parents. Midwives who have been in practice for some time need help to rekindle their joy of helping families at this most significant time of their lives. Managers need to factor in time and cost of caring as opposed to ticking boxes in pointless time wasting statistics gathering exercises. And society needs to embrace the value of birth as perhaps the most important human achievement of all.
---
An Extract From Her Latest Book, Complementary Therapies for Postdates Pregnancy....
Published : 27/06/2023
Denise explains how she came to be involved in – and enthused by – complementary therapies. Now acknowledged as one of the world's authorities on midwifery complementary therapies, Denise has spent 40 years developing the specialism, including practising, teaching, researching and publishing on the subject.
In the early 1980s, when I first became involved in this emerging field of healthcare, most therapies were viewed very much as "alternative" or "fringe medicine" (or even witchcraft!). I first become interested in complementary therapies (CTs) after completing a massage course, then decided to train in reflexology, which I loved. At the time, I had returned to my midwifery teaching role but was still breastfeeding my nine-month-old son. Whilst on the reflex zone therapy (RZT) course (a specific German clinical style of reflexology), I started to produce copious amounts of extra breastmilk, which my tutor informed me was due to slight over-stimulation of the foot reflex point for the pituitary gland during the previous day's practical work. This caused me to consider the possible application of RZT to midwifery practice – indeed, it was my "aha" moment that was the driver for everything else I have done since. RZT became my primary tool in clinical practice and is still my preferred therapy today. Next, I attended an aromatherapy course which fuelled my interest in using essential oils for pregnancy and birth, but although I now teach more aromatherapy to midwives than any other therapy, I use it less in my own clinical practice than RZT. I have a serious interest in the need for professionals to use aromatherapy with extreme caution in pregnancy, especially when it is incorporated into midwifery practice and have recently completed guidelines for other midwives using CTs for the Royal College of Midwives (due to be published shortly). Over the next few years, I studied herbal and homeopathic medicine and later maternity acupuncture and clinical hypnosis. In the late 1980s, schools of midwifery and nursing in the UK were just being incorporated into the university system and the school of midwifery where I worked in southeast London became part of the University of Greenwich. I was appointed to lead the post-registration education provision and was given the opportunity to develop a Diploma of Higher Education in CTs and later a unique Bachelor of Science Honours degree in CTs. I also established, as part of this work, a CTs teaching clinic at one of the local maternity units where student midwives undertook their clinical placements. I spent one day a week in the clinic for the next ten years and treated almost 6000 expectant women with a variety of pregnancy discomforts and anxieties. As a midwife, I think I was initially seen as the "resident witch" particularly when it came to weird techniques such as burning sticks to turn a breech (moxibustion) or claiming that pressing points on the feet could impact on uterine action (RZT) or advocating natural remedies that contained "nothing" (highly diluted homeopathic remedies transformed from pharmacological chemical substances into energetic medicines). However, as time went by and the midwives and obstetricians witnessed the successes I achieved, they became increasingly more accepting of what was on offer, sometimes even attending themselves to experience a treatment session – a very good way of convincing them of the effectiveness of complementary therapies. At one point, having successfully relieved pregnancy sickness and hyper-salivation for one of the obstetric registrars, who later recounted her experience in theatre over a Caesarean section, I then had several anaesthetists with similar problems queuing up for treatment! One of the initiatives I introduced, with the help of other midwives I had trained in the unit, was a postdates pregnancy clinic, the first of its kind in the UK. We used acupressure, aromatherapy and reflex zone therapy as a package of treatment and had significant success in facilitating labour onset. I also undertook several research studies relating to CTs, including assisting a local maternity unit with research on using acupressure for postdates pregnancy. Postdates pregnancy has always been a specific interest of mine and no more so than now, when it is one of the most provocative debates in maternity care. In 2004, I left the University of Greenwich to set up my own education company, Expectancy, and have been training midwives in the UK and overseas on a variety of CTs ever since, together with continuing to write textbooks on the subject, an activity that began in 1992.
---
Yoga as Preparation for Birth
Published : 22/06/2023
Yoga can be a very pleasant way of preparing for birth, although some authorities advise that the style of yoga should be one that is largely sedentary rather than the excessive exercise of "hot" yoga which would raise the woman's temperature excessively. In general, yoga can have a positive physical and mental effect, reducing stress in pregnancy, which contributes to a positive approach to labour and has even been found to reduce depression in some women. Yoga may contribute to reduced intervention, shorter first stage labour and alter the perception of pain, thereby reducing the amount of pharmacological pain relief required. This is likely to be due to the generalised impact on stress and biomarkers such as cortisol, salivary amylase and immunoglobulins.
---
Midwifery Aromatherapy: Is It Safe? 
Published : 20/06/2023
The use of aromatherapy by midwives in the UK has been under intense national scrutiny in the past few months, from the CQC, Ockenden review teams and national newspapers and radio. The media frenzy in particular has arisen from problems in some maternity units where midwives offer labour aromatherapy. Whilst there is not always a direct correlation between obstetric/neonatal complications and aromatherapy when midwives use it cautiously, there is bound to be some antagonism from sceptical colleagues when things go wrong. Similarly, parents experiencing traumatic birth or loss look for reasons and could potentially blame the use of aromatherapy in the absence of any known evidence for its safety.
So, is it safe to use aromatherapy in pregnancy and birth? The short answer is YES – when those using it understand how it works and when - and when not - to use essential oils. This includes ensuring that expectant and birthing parents appreciate that the oils act like drugs and are not always safe to use. And - is it safe for midwives to incorporate aromatherapy into their practice? YES - when midwives and managers apply the principles of aromatherapy to its use within a maternity unit or birth centre. This requires them not only to know how to select and blend appropriate oils and to administer them, but also to appreciate issues around health and safety, the law and the midwifery Code and the impact on everyone exposed to the oil vapours.
And – the crux of the matter – is aromatherapy use in midwifery currently safe? The answer here is - NOT ALWAYS. Many midwives ARE using essential oils judiciously and practice, monitored by managers who understand the subject, is based on contemporary evidence and safety principles intended to protect families and professionals. However, there are some maternity services where midwives' use of aromatherapy is based on training undertaken years ago or, which has been provided by teachers who themselves do not understand the context in which they need to set maternity aromatherapy. These midwives' practice is considerably out of date, both in terms of aromatherapy practice and NHS developments. It is not evidence-based and is not in keeping with contemporary maternity care, the parameters of institutional use and the NHS culture.
Do I think that midwives should learn about aromatherapy in their training? YES, absolutely. I have been campaigning for an introduction to the vast subject of complementary therapies to be included in pre-registration midwifery education for many years. This is not because I believe that all midwives, at the point of registration, should be involved in offering aromatherapy in practice, but because they should all be able to provide basic safe information to expectant and birthing parents who ask about it – and to advise on safety for those who don't ask but who wish to use their own oils, particularly to aid the onset and progress of labour.
My professional philosophy, over 40 years of teaching complementary therapies in midwifery, has always been SAFETY, accountability and evidence-based practice. It was this philosophy that motivated me to establish myself as a freelance lecturer via my own company, Expectancy, almost 19 years ago after running a BSc(Hons) degree on the subject at the University of Greenwich for many years. It is the reason I am still working long after many of my colleagues have retired, and the reason I intend to continue hammering out the same message of safe practice as I pass on the baton to other colleagues.
For NHS trusts wanting to introduce or review current aromatherapy services or to establish complementary therapy services for postdates pregnancy, I can help you provide a safe, effective, cost effective, equitable, timely and evidence-based service. For those increasing numbers of UK midwives wanting to offer private pregnancy aromatherapy, I can help you avoid the pitfalls of "going it alone" and ensure that you can offer a safe, effective, marketable and profitable service. For midwives overseas, I can provide face to face or online courses to enable you to use aromatherapy appropriately and safely. Contact me now for more information – info@expectancy.co.uk
---
The Professionalism of Reflexologists
Published : 14/06/2023
I am once again concerned to see several posts on Facebook from reflexologists asking questions that should not be asked in such a public domain. The most worrying post was from someone asking if it was OK to provide reflexology for someone who had had "brain surgery" two weeks ago, with no other information given. Some responses suggested this was acceptable, which I would truly challenge. If a reflexologist has to ask such a fundamental question, then they should not be providing treatment for people with complex medical conditions before further training. Moreover, if they do not recognise the boundaries of their own practice, perhaps they should not be practising at all.
Other posts pose similar questions based on what colleagues can see on photos of clients' feet, (only occasionally with a "posted with permission" comment). Whilst viewing photos in a formal training session can be a useful aid to learning, it is highly inappropriate to post these publicly and to ask for comments from colleagues who do not have the clients' full medical histories. Doctors would not post photos of patients' organs with a general "what would you do?" question to all and sundry, so why do some reflexologists feel it is acceptable?
One issue that raises its head in relation to pregnancy reflexology is that of helping to "induce" labour when women are approaching term and want to avoid induction. Whilst reflexology can be very useful in aiding relaxation, which encourages oxytocin, and even, when performed by appropriately trained midwives, facilitate the onset of contractions, I have come across several reflexologists claiming to offer an ™induction" service. This is most certainly not their role -especially when they do not know or understand the obstetric history or - in the case of one practitioner I met many years ago - even consider the need to take a history.
So why do some reflexologists feel these practices are acceptable? Is it a genuine interest in sharing of knowledge? I suspect this is what they would say. Is it a lack of availability of professional development opportunities to ask these questions in a formal setting? Perhaps there is a need for reflexology educators to provide a regular forum for reflection and further learning through case discussions, as we do regularly in midwifery. Or is it because some reflexologists are "wannabee" medical practitioners who see fit to stretch the boundaries of their practice because it gives them a sense of self-importance?I
Of course, these issues apply to only a very few therapists and most reflexologists are highly trained practitioners. However, in a health discipline that still draws scepticism from many conventional medical practitioners, it is these few who detract from the professionalism of the majority. Perhaps it is time for the reflexology regulators and training organisations to address how they identify and deal with these few mavericks.
---
Reflexology For Pain Relief In Labour: Research Problems    
Published : 05/06/2023
Several research studies have been undertaken to determine its effect on labour pain and duration. Most of the more recent studies have been done in countries such as Turkey and Iran. There is no doubt that manual therapies such as reflexology and massage can be effective in relaxing women during labour, reducing their stress hormones and increasing birth hormones to aid comfort and progress. Denise has treated hundreds of expectant and birthing parents with reflex zone therapy, a German clinical style of the therapy that lends itself very well to midwifery practice 9and was developed by a German midwife, Hanne Marquardt).

Marhan, Varghese 2021 Unfortunately, the research is not as clear cut as it could be and does not give us the best evidence of effectiveness. There are several reasons for this. Most studies fail to define what type of reflexology is used, which precise reflex points on the feet are palpated, which techniques are used or even to differentiate between reflexology and foot massage. This makes it difficult to determine whether the effects are from reflex point stimulation specifically or from touch and massage more generally. Studies also need to be set in the context of the maternity care provided in the different countries: where care is very medicalised, with frequent vaginal examinations or other interventions, any nurturing in the form of touch therapies is bound to enhance the experience for birthing parents, irrespective of what type it is. There is no acknowledgement in most studies of the contraindications and precautions to using reflexology – this is particularly so when treatment is provided by midwives who have learned a few reflexology (or foot massage) techniques but whose knowledge and understanding of the therapy is limited. Indeed, there is no evidence for either the safety or risk aspects of reflexology in pregnancy, so practitioners need to determine for themselves whether or not it is safe to treat a woman by applying reflexology theory to the midwifery/obstetric condition of the individual. Reflexology is one of the most difficult therapies to fit into a randomised controlled trial methodology, because the foot points vary from one system to another – reflexology is not a single therapy but a wide range of different "reflex" related therapies which different mechanisms of action, different point locations and different techniques. Further, there are several studies where reflexology has either been compared to other therapies or interventions for pain relief, or have been used in combination with strategies such as massage, music or breathing exercises.
---
Healing Reactions and Adverse Effects of Complementary Therapies
Published : 21/05/2023
Complementary therapies (CTs) generally aim to work from the inside out, considering the physical, psychological and spiritual factors that contribute to health and wellbeing. This differs from conventional medical treatment which focuses on working with individual body systems and the relief of symptoms. In the case of pregnancy, obstetrics focuses on the reproductive system, its symptoms and effects on other systems, and rarely considers the impact of lifestyle or psychosocial factors that may impact on pregnancy wellbeing.
Most people experience effects from CTs treatments as the body starts to heal itself. Some of these effects are positive, for example an improvement in unpleasant symptoms such as sickness or backache. Other effects of treatment can appear to be negative, but in fact are a positive sign that the treatment is working, encouraging toxins to be eliminated as the body responds. This is called a healing reaction and people may experience headaches, increased urine output or perspiration, thirst or other signs of toxin release such as spots appearing on the face. Healing reactions generally occur within 24-36 hours of CTs treatment, usually being more dynamic after the first treatment.
Conversely, more significant advere reactions can occur, in the event of inappropriate ue of CTs, such as prolonged or excessive administration. Sometimes these effects can be relatively minor and may include symptoms similar to healing reactions although they may last longer than 24 hours. More often, and dependent on the doses and duration of misuse, some adveres reactions can be severe and occasionally even life-threatening. This is particularly so with inappropriate use of herbal medicines that have a systemic effect and can affect the liver, kidneys or brain.
Added to this is the need to be mindful that some symptoms may be unrelated to the CTs treatment but may be a normal physiological symptom of pregnancy, or herald the onset of a pregnancy complication. For example, headache may be a healing reaction to an appropriately used therapy or an adverse reaction to an inappropriately used therapy, Conversely, it may be unrelated to the CTs, but be a normal symptom of pregnancy, tiredness or stress, or it may be the start of impending fulminating pre-eclampsia. When midwives use CTs in pregnancy, birth or the postnatal period, it is vital to distinguish between normal healing reactions, common physiological symptoms, abnormal adverse reactions to CTs and the onset of clinical complications.
---
What's in a Name?
Published : 19/05/2023
Did you know that the name of Denise's company, Expectancy, is a mnemonic derived from the somewhat wordy title, "Expectant Parents' Complementary Therapies Consultancy"? This was how Expectancy started back in 2004, when services were initially aimed more at expectant parentsrather than professionals. However, as a midwifery lecturer and international authority on the subject of complementary therapies (CTs), Denise soon realised that her forte was more in teaching other midwives to offer CTs for pregnancy, birth and the postnatal period, especially as this was at a time when many midwives were just becoming interested in learning more about this emerging specialist field.
Did you also know that Expectancy is the ONLY organisation, world-wide, offering this wide range of CTs courses specifically related to maternity care? Denise and her team teach in London, around the UK for various NHS trusts and Denise frequently teaches overseas, with courses for midwives and doulas wanting to learn about the therapies, and for therapists wanting to specialise in working with pregnant clients. Contact info@expectancy.co.uk for a prospectus.
---
Complementary Therapies for Mental Wellbeing in Pregnancy
Published : 17/05/2023
Lets explore how complementary therapies can be helpful for sustaining mental and emotional wellbeing in pregnancy. We know that pregnancy and early parenthood can be a very stressful time for many expectant and new parents. Despite most babies being anticipated eagerly, physical, emotional, occupational and societal pressures combine to cause anxiety, stress and fear to a greater or lesser extent in most expectant parents. For some, the pressures are even greater, leading to both antenatal and postnatal depression – sometimes in both parents. We know that a large proportion of the population already experience mental health issues, with many taking antidepressants before and during pregnancy.

Therapies such as massage, reflexology and aromatherapy are known to be very relaxing and have been shown in various studies to reduce stress hormones (cortisol) and increase feel-good hormones (endorphins). A course of relaxation treatment during pregnancy, perhaps monthly or even more frequently, can be very effective in keeping stress and anxiety at bay, with an accumulative effect over the weeks. Reduced stress enhances expectant parents' coping abilities when faced with the many discomforts of pregnancy, and aids growth and development of the fetus. Indeed, regular massage or reflexology has been found to make it more likely that labour will commence within expected time limits and progress will be good, resulting in a reduced need for intervention such as induction. Essential oils used in aromatherapy contain chemicals known to be relaxing, even sedating, and some can be useful in dealing with the physical symptoms that accompany mental ill health, such as headaches, insomnia and tension-induced muscular aches and pains.
Acupuncture is not usually the first therapy which comes to mind for relaxation, but studies have shown significant changes in stress hormones during and after receiving acupuncture for other conditions. This is particularly helpful when couples seek treatment to for fertility issues, since stress can be a real barrier to balanced hormones and sub-fertility. Herbal medicines, such as dong quai, chasteberry, black cohosh, evening primrose oil, red clover and others, can also help in the preconception period, but are best prescribed by a qualified practitioner rather than self-selected and administered. Similarly, homeopathy offers a gentle, individualised means of preparing for pregnancy, dealing with antenatal aches and pains and facilitating physiological birth.
Clinical hypnosis can be especially helpful in general preparation for the birth, but it can also be effective for specific issues during pregnancy, such as smoking cessation, needle phobia or extreme fear of giving birth. A course of treatment may be best, but there are also some excellent digital versions of general relaxation sessions which may be suitable for many. Note – clinical hypnosis is more specific and individualised than "hypnobirthing" and safer when attempting to treat acknowledged mental health issues. Like "hypnobirthing", it is contraindicated when there is a diagnosed clinical mental health disorder.
In labour, midwives offering complementary therapies such as aromatherapy or massage find that birthing parents are calmer and progress better than those who do not receive aromatherapy. This may be due to the closer relationship between the midwife and parents, with a greater sense of wellbeing arising from the feeling of being nurtured. Postnatally, too, complementary therapies contribute to an easier transition into parenthood and quicker recovery from the birth. Regular treatments of all sorts of therapies can keep parents calm, focused and less likely to develop clinical depression or to experience a worsening of an existing condition.
---
Midwives' Knowledge of Natural Remedies in Pregnancy and Birth 
Published : 14/05/2023
At our recent online study day on natural remedies, we discussed the difficulties facing midwives in helping parents to understand the safety aspects of herbs, homeopathy and other natural remedies. Unfortunately, there is no single source of information for maternity professionals and parents. In addition, it has been shown from research surveys that expectant parents primarily obtain their information about natural remedies from the internet, friends and family, none of which may be the most knowledgeable source. Furthermore, student midwives are not taught about natural remedies such as herbal raspberry leaf tea for birth preparation, ginger for nausea, castor oil to expedite labour onset, echinacea to prevent winter colds or any of the other popular remedies. There is also a misunderstanding that highly diluted energetic homeopathic remedies such as arnica (for stress and bruising) is not the same as pharmacologically active herbal arnica, which can be toxic in large doses This lack of knowledge and understanding amongst midwives is due to several reasons:
1) there are virtually no midwifery lecturers with the appropriate training on the indications, contraindications, precautions and side effects to teach students about safe use of natural remedies so they can advise parents accordingly;
2) there is insufficient time to include the subject in pre-registration training and
3) there is no real acknowledgement at a national educational or clinical level (ie within the NMC) to appreciate the need for midwives to be able to provide this information for the people in their care, because "natural remedies" are classified under the same umbrella term as "complementary therapies" with its insinuation that CTs are solely for relaxation.

---
Where's The Evidence For Banning Aromatherapy Diffusers From Birth Centres?
Published : 12/05/2023
Denise has written guidelines for midwives on why aromatherapy diffusers should not be used in maternity units and birth centres. Recently, a consultant midwife challenged these guidelines, asking "where's the evidence?" There is, of course, no "evidence" in terms of formal research. It would be unethical to test out diffuser safety in a randomised controlled study. However, "evidence" can be gathered from a variety of sources, particularly from the application of knowledge to practice and from experience. The diffuser guidelines are based on physiological, chemical, legal and health and safety knowledge and principles, and the application of aromatherapy knowledge to midwifery practice and NMC and NHS requirements.
Unfortunately, it's easy to think of aromatherapy as just pleasant, relaxing aromas - but anything that has the power to do good also has the potential to do harm when used inappropriately. It's also sad to think that a consultant midwife, so keen to include diffusers in the birth centre simply for their aromatic effects, fails to understand midwives' professional responsibilities to parents, visitors, other staff and themselves and their legal obligations to the institution in which they work. Or perhaps we've become so reliant on seeking the "evidence" that we've forgotten how to apply knowledge to practice and how to appreciate and apply empirical evidence?
---
Promoting Midwives Working in Private Practice – What Are The Rules?
Published : 08/05/2023
I am often asked about whether midwives working in private practice can be promoted by their NHS colleagues to women in their care. There is a long-standing misconception that NHS midwives are not permitted to suggest named practitioners, but this is not true. Amongst our Licensed Consultants, there have been situations where NHS managers have forbidden all midwives to promote the services of an individual midwife offering private complementary therapies. The NMC does not state, anywhere in its documentation, that a midwife cannot provide the names of specific practitioners to people in their care – and surely it is better to advise someone to contact a known practitioner than to conduct on online search. The NMC Code 2018 requires all midwives to promote professionalism and trust and to uphold their position as a midwife. Midwives working part time in the NHS cannot promote their own private services, as this would be a conflict of interest. However, another midwife can suggest that person and even give out business cards, if they feel the private practitioner has credibility. Direct reference to advertisements requires midwives working in private practice to ensure that they are "accurate, responsible, ethical, do not mislead or exploit vulnerabilities and accurately reflect skills, experience and qualifications". It is not acceptable to imply that being a midwife makes you a "better" acupuncture or reflexology practitioner than someone who is not a midwife.
If you have lots of questions about this and other aspects of working for yourself, why not consider our Licensed Consultancy scheme? Full business training, problem-solving sessions, webinars, personal guidance on setting up and growing your business and much more, alongside your chosen complementary therapy programme – acupuncture, aromatherapy, reflexology, hypnosis or our signature Diploma in Midwifery Complementary Therapies. Contact Denise on info@expectancy.co.uk
---
Exciting Business Developments and Teaching
Published : 25/04/2023
Denise has a busy week ahead. She will be spending a lot of time with her laptop, offering webinars for current students on the mechanism of reflexology and literature searching to help with assignments. She also has a very exciting meeting to discuss our new project, offering a full aromatherapy implementation package to NHS trusts wanting to introduce aromatherapy into midwifery practice.

On Wednesday she has her business coaching meeting, to enable her to discuss the next stage of Expectancy's services and a business networking lunch on Thursday. Having been teaching all of this last weekend, Denise will be taking a well-earned weekend off for the bank holiday.
---
Wooden Combs for Childbirth – How Do They Work?
Published : 06/04/2023
The use of combs to activate pressure points has become very popular for use in childbirth. These combs are usually wooden, chunky and small enough to fit into the palm of the hand. When clutched during labour, especially during contractions, they can act as a diversion from the physiological but often intense sensations of uterine contractions – this is based on the gate control theory of pain. In fact, pressure applied by squeezing the comb teeth is focused over two acupuncture / acupressure points on the palm of the hand. These are called Pericardium 8 and Heart 8. In Chinese medicine, the Pericardium 8 acupoint is referred to as Lao Gong, meaning "the palace of toil or labour" and is particularly good for relieving anxiety, literally by helping to "push" the pain away. It is situated at the centre of the hand and can be found, when making a fist, by bending the middle finger into the palm. The Heart 8 acupoint is located, when making a fist, at the point where the little (5th) finger rests. It is thought to increase internal energy and ease reproductive pain. Both of these points are approximately along the main crease across the palm, where the teeth of the comb presses when squeezed. Our Senior Tutor for our Certificate in Midwifery Acupuncture, Amanda Redford, recommends the Wave com, which was cleverly developed by a woman who used designed a moulded, small version of the original combs but small enough to fit neatly into the palm. See https://www.thewavecomb.co.uk/ If you are interested in applying for our acupuncture programme for midwives, commencing in September, please email info@expectancy.co.uk for more information.
---
Starbucks In The Firing Line For Drinks To Aid Labour Onset
Published : 31/03/2023
click here for link to article
There seem to be no lengths to which expectant parents will not resort in their attempts to expedite labour and avoid medical induction. The latest fad seems to be to drink Passion Tango tea from Starbucks. This tea contains hibiscus, a herbal remedy sometimes used as a traditional remedy to aid labour onset. The article states that it is not advisable to drink the tea because there is some evidence to support its effect on smooth muscle. Yes, hibiscus, in a medicinally therapeutic dose, may possibly encourage the uterus to start contracting and it is not advisable to drink concentrated hibiscus tea in large quantities in earlier pregnancy. However, it is highly unlikely that a commercially prepared drink will contain anything approaching a medicinal dose of hibiscus. Apparently, women are also adding Starbucks' "raspberry syrup" to the drink, presumably in the mistaken belief that it acts like raspberry leaf, which may also aid labour onset. However, the traditional remedy of drinking raspberry relates to the LEAF rather than the fruit. Adding raspberry syrup to a drink will have no impact on labour onset but its high sugar content may be a problem for women with diabetes. Some parents are also adding pineapple syrup or juice – because there is some evidence that the bromelain in the central core of pineapple may encourage contractions. However, the bromelain is destroyed by juicing or canning the pineapple, so it is also rather pointless to add the juice or syrup to the drink. This is yet another fad embraced by desperate expectant parents which has absolutely no foundation, although I would not advise consuming excessive amounts – of anything- to encourage labour. Certainly, Starbucks should not be pilloried for offering the drink as one of their products, a product which has been lauded as a possible answer by hordes of expectant parents desperate to get into labour.
---
Happy 900th Anniversary - Saint Bartholomew's Hospital, London!
Published : 25/03/2023
Today marks the 900th anniversary of St Bartholomew's Hospital in London. Denise was interviewed for nurse training in the year of the 850th anniversary,1973, and started training in 1975. Situated in London, between St Paul's cathedral and the Barbican, and very close the the Smithfield meat market, it was wonderful to be part of the heritage of this prestigious hospital. Denise will be visiting on the annual View Day in May to explore the area and meet up with friends.
---
NHS Information About Complementary Therapies in Pregnancy
Published : 19/03/2023
The NHS generally does not support the use of complementary therapies (CTs), except for cancer patients. Its information relating to pregnancy is superficial and challenges the safety of CTs, stating that most CTs are not statutorily regulated (correct) and that CTs lack scientific evidence to support it (incorrect but based solely on studies using "gold standard" methodology).
There are some sweeping statements that provide no real information for prospective users of CTs. For example, there is no explanation about any of the supportive therapies which are frequently used by expectant and birthing parents, including aromatherapy, massage, reflexology, moxibustion and hypnosis. There are links to additonal pages on acupuncture and homeopathy, yet there is an implied disparagement for traditional Chinese medicine as opposed to western medical acupuncture, and antagonism towards homeopathy since it is no longer approved for NHS use, despite the fact that many people continue to access homeopathy elsewhere.
Conversely, there is the ironic and continuing inaccuracy advocating universal recommendation of ginger for pregnancy sickness, based on its proven anti-emetic effects, yet failing to caution that it is not safe for everyone. There is just a single statement about herbal medicines focusing on the risks of using blue cohosh (correct) but failing spectacularly – and irresponsibly, almost negligently - to emphasise that ALL herbal medicines should be used with caution since they act in the same way as prescribed drugs.
https://www.nhs.uk/common-health-questions/pregnancy/are-complementary-therapies-safe-during-pregnancy/
---
Clinical and Business Issues for Midwives Working in Private Practice
Published : 18/03/2023
Denise has had a very busy return to work, helping some of our Licensed Consultants (LCs) with both clinical and business queries. Our LCs have completed one of our complementary therapy (CTs) programmes alongside business training so they can work in private practice. As part of the LC benefits, they have the opportunity to discuss suitable treatments for their clients, and to ask busines-related questions. Sometimes, especially those still working part time in the NHS, midwives want to discuss how to resolve complementary therapy safety issues that arise in practice.
Some of the questions Denise has tackled today include:
Suitable treatment for a woman with severe pregnancy sickness, also expecting twins
Whether it is safe to treat with CTs a woman with abdominal pain, possibly adhesions from diastasis recti in the last pregnancy
Discussing the draft text for a business website
Proof reading some parent information leaflets devised by one of the LCs
Reassuring an LC who wanted to double check the location of some acupressure points for postdates pregnancy
How to deal with a Head of Midwifery intent on introducing aromatherapy diffusers to labour ward, despite the midwife explaing it is not safe
Considering a business proposal for an LC wanting to ask for a loan from the bank
Advising an LC who has booked to exhibit at a local Baby fair
If you are considering setting up your own maternity complementary therapy business, contact Denise on info@expectancy.co.uk for information about our Licensed Consultancy programme commencing in September.
---
The Evidence Base for Complementary Therapies
Published : 06/03/2023
It's an easy argument for sceptics of complementary therapies (CTs) to say there is no research to support their inclusion into conventional healthcare. The truth is that these antagonists do not know about the considerable body of evidence for many of the popular therapies, largely because they do not know where to find it. In addition, that old chestnut, the reliance on "gold standard" randomised controlled studies, is yet again trawled out as further fuel against using CTs as a complement to standard care. The issue here is that RCT research methodology is not appropriate for care that needs to be individualised to each person. However, there certainly is evidence out there if you know where to find it. Some of it is poor but much of the research is increasingly of a good standard and provides evidence of effectiveness and safety.

Pregnancy presents an additional problem because it is not possible to test out CTs for safety on expectant and birthing parents. Sceptics conveniently forget that some aspects of general healthcare are introduced without adequate evidence of safety of effectiveness. Pharmaceutical research was introduced after the Thalidomide disaster in the 1960s, but still it is unethical to test new drugs for safety on pregnant women - so some drugs used in pregnancy are not actually licensed for such use.

There is very much a two tier system in play here, with acceptance that certain medical treatments, largely introduced by doctors into our paternalistic health service, are acceptable without always having exhaustive evidence prior to implementation, whilst caring strategies introduced by midwives have to prove themselves twice over in order to gain any semblance of acceptance.

Once again, I challenge these arguments put forward by people with personal agendas, who seek to denigrate CTs because it suits them to do so but who do not in any way have the expertise to use facts rather than supposition. I would always defer to the relevant authorities for correct, comprehensive, contemporary and evidence based facts on other clinical specialisms - so why can't those same "experts" have the respect for those of us who have worked for so long to make midwifery CTs an academic and professional specialism that involves years of practice, teaching, research and publication on the subject?
---
Integration of Complementary Therapies in Midwifery 
Published : 05/03/2023
When midwives consider introducing any aspect of complementary therapy (CT) into their practice, they're governed by the Nursing and Midwifery Council Code of Practice, not by the regulatory organisations that would govern CT use outside midwifery or the NHS.

CTs offered by midwives as part of standard maternity care must be:
Effective
Safe
Cost effective
Evidence-based
Individualised
Equitable
Compatible with other treatment
Set in the context of institutional use (NHS)
Used in line with national laws and directives
---
The Cost Effectiveness of Complementary Therapies in Maternity Care
Published : 28/02/2023
Money has raised its head as yet another argument against incorporating complementary therapies (CTs) into midwifery. Various Twitter comments theorise that CTs are an expensive waste of money and something that the NHS can ill afford to support. The truth, in fact, is very different. Introducing aromatherapy into labour care for women without complications costs no more that £1500 a year, even in large tertiary units. That is less than the cost of one unnecessary Caesarean section. The procedure of moxibustion to turn a breech baby to head-first costs as little as £15. Even when a couple of hours of midwives' time is factored in, the whole process costs little more than £100 - if that saves a woman from having a Caesarean then the NHS has saved another £2000. Teaching parents to use acupressure points at home to encourage cervical ripening and contractions has been shown in several studies to reduce the need for medical induction with all its potential for a cascade of further intervention - and yet another risk of a £2000 Caesarean.
And let's not forget the cost of parental satisfaction and facilitating parents' choice. Medical staff, supported by NICE, seem hell bent on taking total control of pregnancy - and particularly labour onset and birth. We now have induction for "post dates pregnancy" recommended to be brought down to 41 week's gestation, despite no real evidence that this saves babies' lives. Indeed, what it does show is that women do not want to be coerced into labour before their bodies are ready - and they are not given sufficient information about the risks of induction to be able to make informed decisions about the procedure. Indeed, the forcing of labour onset, in itself, increases the risks of further intervention, complications - and ultimately of possible litigation when things go wrong - and that is the most expensive cost to the NHS obstetric specialism.
---
Midwives Are Beleaguered Again About Complementary Therapies
Published : 23/02/2023
Is there nothing that midwives or the maternity services can do right? Once again, the use of "unscientific" complementary therapies (CTs) in maternity care is being challenged by people who know nothing about the subject but who feel they have an axe to grind because they have had personal negative experiences of maternity care. In addition, I am being harangued as someone who should not be teaching midwives about "expensive" and "unproven" alternatives. Yesterday, I had an email from a journalist preparing an article for a mainstream national newspaper (online) about CTs. She had obviously seen various posts on Twitter about courses for midwives and wanted me to tell her which trusts I had provided training for, and how much they were charged. I obviously refrained from giving her the confidential names of my clients (NHS trusts) but sent her the publicly available information in our Expectancy prospectus and the brochure that is sent to trusts enquiring about having training. I then 'phoned her to find out what the article was going to cover, but she said it was in the planning stages and she didn't yet know but that it would be "balanced". I informed her verbally and in writing that I did not want my name associated with any negativity surrounding CTs, nor did I wish my reputation to be maligned.
Much of the challenges are arising from patient safety groups associated with recent investigations of failing maternity services around the UK. I have no qualms about safety and practice being scrutinised – as those of you who know me will be aware, my whole focus for almost 40 years has been on the scientific basis of CTS. This requires not only acquiring the manual skills of a therapy but also developing an in-depth knowledge of the physiology, pharmacology, chemistry, philosophy and safety of each therapy, and especially its evidence-base and its application to midwifery practice. It is untrue to state that essential oils or other CTs are unsafe in pregnancy and birth because midwives who have been trained to use them should know how to use them judiciously. Where CTs are not used appropriately, there is of course a risk to both parents and babies, as well as staff. So it is not so much the therapies that are unsafe but possibly a few maverick midwives stretching the boundaries of practice without fully understanding the implications.
Aromatherapy is by far the most challenged therapy because it is the most popular amongst parents and maternity professionals alike. Here I include my guide for midwives using essential oils, including some updated cautions as a result of changes in aromatherapy practice and in light of the various challenges to midwives using essential oils.
Professional requirements relating to midwives' use of essential oils:
Midwives must complete the trust-approved training on safe use of essential oils (EOs) and update every two years; cascade training of colleagues is NOT permitted.
The use of EOs by midwives is a clinical intervention only to be used in the absence of any medical or obstetric deviations from normal progress.
Midwives must be able to justify their use of EOs which must, where possible, be based on contemporary research or authoritative discourse.
Midwifery responsibilities and the needs of the maternity servicestake priority.
Fully informed consent must be documented prior to use of EOs. Comprehensive records of EO use must be documented in the maternity records.
Clinical guidelines, regularly updated, must include indications, contraindications, precautions to use of EOs; specified EOs permitted for use in the trust; what to do in the event of adverse effects, spillages or other untoward situations relating to EO use.
EOs are prohibited from use in the antenatal ward or main delivery suite; EOs used in the birth centre must be discontinued if a transfer to delivery suite is required.
EOs must not be used for, or near, neonates; EO use in labour must be discontinued by the start of the second stage of labour, or preferably at transition, if known.
EO use must be in accordance with the principles of medicines management (but should not be documented on the medicines prescription record).
EOs must be individualised to each woman and used only whenclinically compatible with any other care or treatment, including other self-administered herbal medicines.
The NMC Code 2018 requires midwives to take account of their own safety and that of others exposed to EOs. Under the Health and Safety at Work Act 1974 and Control of Substances Hazardous to Health (COSHH) Regulations 2002, midwives must minimise the risk of harm to themselves, colleagues, parents, babies and the public.
The use of diffusers is completely contraindicated in any institutional setting – birth centre, main delivery suite, publicly accessible areas, including staff areas.
Midwives who identify any digressions from the approved use of EOs, especially when safety is an issue, are required to escalate their concerns to an appropriate authority.
Essential oils – specific requirements
Stocks of unopened EOs must be stored in a cool, dark, locked refrigerator. Opened bottles must be stored in a locked refrigerator.
The batch number of each opened bottle of EO must be recorded in a central register.
The Cosmetics Regulations 2020 require midwives wishing to provide EOs for home use to undertake an initial face-to-face consultation, to give the first treatment and provide parents with the remainder of thesame blend with full written instructions.
EOs aimed at aiding progress in labour, particularly clary sage, must NOT be used in well-established labour to avoid hyperpolarisation. Midwives must take steps to avoid hyperpolarisation, be able to recognise its effects and know what to do to reverse it.
EOs must NOT be added to the water of the birthing pool, or to a bath if the woman has ruptured membranes.
Midwives must be able to differentiate between adverse reactions to EOs, physiological symptoms of pregnancy and developing pathological complications.
Copyright © Expectancy ® 2023; All rights reserved
---
Holding Babies Has An Epigenetic Effect
Published : 30/01/2023
Research at the University of British Columbia in Canada has shown that the amount of time babies and children up to the age of five are held and cuddled affects their "epigenetic age". Babies who are held less are found, at age 4.5 years, to have an epigenetic age lower than their actual age, making them more prone to illness throughout their lives. Lack of touch was shown adversely to affect gene expression at five specific DNA sites, including one affecting the immune system and one affecting metabolism. The University team plans to follow up with another study exploring the affect of cuddling on genes impacting on psychological wellbeing.
---
The Pressure On Expectant Parents To Have A Perfect Birth
Published : 29/01/2023
This article explores the mis-match between parents' expectations following birth preparation and the reality, particularly when the progress of birth deviates from that for which they were prepared. Yet again we have a journalist challenging antenatal classes such as "hypnobirthing"and complementary therapies including massage or acupuncture as methods of birth preparation . There is truth in the fact that many women may not achieve the birth for which they planned, but a blanket criticism of birth preparation is inappropriate, unhelpful and only part of the picture.

I agree that some who attend "hypnobirthing" classes may come away with an idealised vision of what the birth may be like, and may be left feeling disillusioned and with a sense of grief and failure if they do not "achieve" the birth they planned. Yet this is not about the classes per se; it is about the slant put on the subject by the person presenting the classes. As was the case with the NCT in the 1970s and 80s, an emphasis on battling the system for a natural birth can be seen in the approach used by some "hypnobirthing" facilitators who idealise birth and who direct the blame for not achieving a spontaneous vaginal birth onto the "system".

However, disillusionment with birth experiences is not just about ill-directed birth preparation. It is a complex issue in which the whole of modern society is complicit. The medicalisation of birth and the attempt by doctors to control it, the apathy amongst many NHS midwives to challenge the status quo (except those who leave), the expectation of parents that they can conceive and birth a baby whilst continuing their high stress lifestyles and the pressure of society as a whole to control every element of life from birth to death contribute to highly emotive attitudes that can leave some parents with post traumatic stress after giving birth.

Part of the solution requires a radical overhaul of the maternity services which are, like the rest of the NHS, no longer fit for purpose. On the other hand, expectant parents who choose to appoint an independent midwife for their care through pregnancy, birth and the early postnatal period rarely experience dissonance between expectation and reality. This is because care is totally individualised, with plenty of time allocated to discussing desires and fears for the birth, and adaptations to care according to clinical need being made by mutual agreement.

Continuity of carer has been shown to be an effective model but does not work well in the over-stretched NHS. Expectant and birthing parents need individualised care provided by a system that puts them first, and one in which intervention is justified and accepted as a possibility for some. When it is required, we can still take steps to ensure the event is as near as possible to what was envisaged and to help parents to see that they have not "failed" if birth progress is different in one person from another.
https://www.bbc.com/worklife/article/20230122-positive-birth-and-hypnobirthing-movements
---
Healthcare in Japan
Published : 25/01/2023
On her recent visit to Japan, Denise and her colleague Azusa, discussed the perilous state of the NHS and how Japan differs in its provision of healthcare. Japanese people find it difficult to understand how healthcare can be free at the point of access in the UK, when they pay so much for it. In both countries income tax contributes to healthcare services, as well as education, policing, roads etc. However, in Japan, this covers only basic health services. Everyone is required to pay for individual health insurance which covers the secondary and some tertiary healthcare, but not major issues such as cancer, ongoing disability or life limiting conditions - these are paid for through life insurance policies. Road accidents that necessitate hospital admission are covered by vehicle insurance. All-in-all, these equate to about 40% of the individual's salary. A small state pension is paid from income tax, but most people also take out private pensions if they can afford them. Given that the majority of families rent their homes, this means that they have nothing to sell to fund their retirement so tend to take out other insurance policies to cover old age, although the state does contribute to elderly care after the age of 75, which is the pensionable age.
There are also some cultural differences between people's expectations of healthcare provision. Unlike the UK public's expectation that the paternalistic NHS will "pick up the pieces" when people are ill, Japanese people take greater individual responsibility for managing minor illnesses and health conditions. There are no GPs, but they consult pharmacists for self-treatment advice or private specialists for more serious illnesses. However, the national deference to authority means that people generally accept without question the medical advice and treatment offered. There is less abuse of the system and more appreciation of, and gratitude for the care, advice and treatment available.
---
An Interesting Discovery
Published : 23/01/2023
Denise is teaching in Japan at the moment. In her Tokyo clinic she treated a student whose baby was just two months old, which was lovely. However the interesting part of this treatment was what Denise noticed on the woman's feet. On the outer heels where the reflex zones for the ovaries are found, there was a noticeable difference in the location on one foot compared to the other.
Normally this reflex point is central to the heel as seen on the left foot here, but on this lady the ovary zone on the right foot was much higher. This led Denise to ask the woman if she had any misalignment in her spine and the client revealed that she had scoliosis, making her right leg shorter than her left. Fascinating!
Photo with permission.
---
Did you know ?
Published : 02/01/2023
Did you know that homeopathic remedies and aromatherapy oils should not be used together? If someone in labour wants to use their own homeopathic medicines to aid progess, midwives should not offer aromatherapy at the same time. Homeopathy is an energetic medicine and is chemically dilute and fragile, so the remedies are easily inactivated by strong smells from chemically active essential oils and some drugs, as well as moxibustion sticks and electrical equipment such as mobile 'phones and monitoring machines used in labour (CTG). Always ask birthing people if they are using other natural remedies before offering aromatherapy in labour.
---
Natural Remedy Safety in Pregnancy and Birth – Guidelines for Midwives and Birth Workers 
Published : 20/12/2022
• NRs include herbal remedies and aromatherapy oils (pharmacological), homeopathic medicines (energetic) and traditional remedies from different cultures, which may derive from plants, minerals or animals.
• All natural remedies (NRs) should be treated with the same respect as that given to pharmaceutical drugs.
• "Natural" does not mean that all NRs are safe, or safe for all.
• No NR should be used routinely for prolonged periods of time.
• Natural remedies should never be used as a replacement for proven medical treatment, especially in the event of an emergency.
• Expectant parents should be advised to avoid ALL NRs before and during pregnancy, labour and breastfeeding unless under the supervision of an appropriately qualified, insured professional.
• Expectant parents should be asked at their first antenatal appointment if they are using any NRs. They should be asked again in the third trimester as they prepare for the birth, and in early labour, to ascertain if they are using any remedies that may compromise maternal or fetal wellbeing or progress.
• In labour, any self-administration of NRs should be documented and correlated with standard monitoring eg CTG.
• Expectant parents should be informed that not all NRs are approved, regulated or evidence based. NRs obtained from the Internet may be falsely labelled, contaminated with chemical impurities or contain banned or toxic ingredients.
• Pregnant women should be informed about the possible risks of taking pharmacologically active herbal remedies or using essential oils, including adverse effects such as allergies and interactions with other prescribed drugs.
• There is no place for the use of NRS when complications arise in pregnancy or birth. Midwives should be mindful that deviations from normal progress may be linked with undisclosed self-administration of NRs.
• Women admitted to the antenatal ward have, by definition, pathological complications requiring medical attention; they must be asked directly if they are self-administering NRs. It is not appropriate for midwives and other maternity professionals to advocate NRs for these women or to use essential oils for aromatherapy in the antenatal ward area.
---
Indoor Pollutants Harmful To The Fetus
Published : 18/12/2022
Everyone is aware of the dangers of passive smoking and general air pollution, especially before and during pregnancy. Minute particles of toxic substances have been found in the lungs, brains and livers of fetuses, even when the mothers do not smoke. A new study at the University of Swansea is now examining the impact of indoor pollutants on the fetuses and children of women exposed to their chemicals, including those from cleaning products and cooking. Indoor pollution can be up to ten times higher than when the same substances are used outdoors. Products that may cause adverse effects include paints, solvents, glues, wood preservatives, dry cleaned clothing, pesticides, office chemicals such as printer inks and correction fluids, burning materials and furnishings. Use of paint stripper agents in the home has been shown to produce high levels of harmful chemicals which can persist for several hours. Added to these, are the adverse effects of aerosol air fresheners, essential oil diffusers and burning incense sticks. ANY inhaled chemicals, including those which produce a fragrance - whether pleasant or not - can affect people trying to conceive, those who are pregnant and new parents and their babies. Any small children, elderly or unwell relatives or friends exposed to the chemicals, even pets, can also be adversely affected.
Essential plant oils used in aromatherapy release volatile organic compounds into the air. When these VOCs combine with ozone in the air, minute by-products are produced,which are inhaled and may cause respiratory difficulties, as well as eye, nose and throat irritation, nosebleeds, headaches, nausea, lethargy and loss of coordination. Excessive or long-term exposure can lead to liver disease, cerebral effects and even cancers.
Beauty spas are notorious for using aromatic substances to fragrance the environment, yet some clients may be allergic – or simply dislike – the aromas. Chemicals in nail varnishes and gels and their removal agents are particularly significant and expectant mothers should avoid exposure to them. Taiwanese researchers found high levels of indoor pollutants in spas, which varied according to the efficiency of their ventilation systems and the layout of the area. Certain high street stores pride themselves in aerating the atmosphere for the "pleasure" of the purchasing public – yet often so heavily that the smell is overpowering that it spills into public walkways outside the shops.
In pregnancy and birth, midwives and birth workers must remember that aromatherapy is used as a tool to enhance expectant and birthing parents' physical and emotional wellbeing, and NOT as a means of fragrancing the environment. ALL exposure to essential oil chemicals must be individualised, taking into account the wellbeing of not only the mother but also the partner, staff and other people present who are inhaling the aromas.
---
The Concept of Energy and Complementary Therapies
Published : 17/12/2022
Midwives on Expectancy's Diploma explore the concept of energy and its relationship with complementary therapies. Work by the scientist, Winifred Otto Schumann in the 1950s revealed that the earth's energy vibrates at a particular energetic frequency and that the energetic level of humans (and animals) in optimum health is exactly the same as that of the earth. This is measured as 7.83 Hz. Any compromised wellbeing alters the energy frequency measurement, leading to ill health or disease. Other sources of energy (heat) can adversely affect wellbeing, also potentially leading to ill health. Electrical equipment such as TVs, mobile 'phones, X-rays, microwaves, medical monitors such as CTG machines and more can interfere with the optimum 7.83 Hz energy of an individual. Stress hormones act as a vibrational heat source to agitate the brain ("hot tempered") and blood (increased risk of clumping of platelets). Adverse energies can also arise from changes in geopathic stress – volcanoes, earthquakes and global warming – leading to issues such as sick building syndrome and adversely affecting human and animal health.
During complementary therapy, the practitioner acts as a conduit to channel positive energy to aid a return to homeostatic balance – which is why it is vital that therapists are in good health when they are treating clients. This applies whether the therapy is manual, as with massage or reflexology, psychological, for example, Hypnotherapy, or energetic such as homeopathy or reiki. Midwives providing massage or aromatherapy in labour should not be stressed, busy or tired since their increasing negative energy levels can be transmitted to the birthing person, potentially adding to any negative energies arising from equipment, stress levels, noise, movement and light. This is why a quiet, secluded birthing environment is so important for both mother and baby.
---
NHS Trusts Accused Of Pseudoscience - Putting Expectant Parents At Risk With Alternative Therapies
Published : 10/12/2022
Yet again, mainstream media has sensationalised what they perceive as "witchcraft" – the use of "alternative" therapies by midwives. The Sunday Times has now waded into the melee, castigating midwives' use of aromatherapy, acupuncture, reflexology and "burning herbs to turn a breech baby" (moxibustion).
The article by Health Editor Shaun Lintern also denigrates practices which are not classified as complementary therapies, such as water injections for pain relief, hypnobirthing for birth preparation and counselling sessions following traumatic birth. Some of the accusations focus on their (inaccurate) statement about the lack of complementary therapy research, whilst others deplore trusts charging for some of these services.
A letter to the Chief Executive of the NHS has been sent by a group of families whose babies have died in maternity units that have now come under scrutiny from the Care Quality Commission and the Ockenden team. Amongst those spearheading this group is a consultant physician whose baby died during birth (unrelated to complementary therapies) and who has taken it on himself to challenge the NHS on all matters pertaining to safety in maternity care. That is admirable – safety is paramount – but it is obvious neither he, nor the author of this latest article, knows anything at all about the vast subject of complementary therapies in pregnancy and birth.
The article is padded out with (incorrect) statistics about midwives' use of complementary therapies, coupled with several pleas for the NHS to ban care that they say (incorrectly) is not evidence-based and which contravene NICE guidelines (the relevant word here being guidelines, not directives). The article is biased and, to my knowledge, no authority on the subject has been consulted to provide a balanced view (the Royal College of Midwives offered a generic response but did not consult me, despite being appointed a Fellow of the RCM specifically for my 40 years' expertise in this subject).
I would be the first to emphasise that complementary therapies must be safe and, where possible, evidence-based, and I am well aware that there have been situations where midwives have overstepped the boundaries of safety in respect of therapies such as aromatherapy. However, I have not spent almost my entire career educating midwives (not just providing skills training) and emphasising that complementary therapy use must be based on a comprehensive theoretical understanding, to have it snatched away because of a few ill-informed campaigners intent on medicalising pregnancy and birth even further than it is already.
For well-respected broadsheets to publish such inaccurate and biased sensationalism only serves to highlight the problems of the British media and the ways in which it influences public opinion with untruths and poorly informed reporting.
---
Chamomile In Pregnancy
Published : 09/12/2022
Chamomile has many medicinal uses. As a tea, it can aid wound healing, promote relaxation and sleep, encourage intestinal balance (relieve constipation or diarrhoea).
The essential oil, applied topically, can be effective for labour, reducing pain and aiding contractions; in pregnancy, it eases sickness (in some), aids relaxation and even ease haemorrhoids.
In pregnancy, however, it should be used with caution – excessive consumption of the tea as a night-time relaxant can have the opposite effect, overstimulating the brain and preventing sleep. The essential oil (and tea) should come from Roman chamomile (Anthemis nobilis) rather than German chamomile as this is considered safer in pregnancy.
Small doses of the oil, of no more than 1.5%, should be used for aromatherapy in pregnancy to avoid any possible risk of threatened miscarriage. In large doses, both the oil and excessive consumption of the tea could lead to bleeding problems, so it is best avoided by anyone with a bleeding condition or on anticoagulants. The oil can cause skin irritation in some people (including the practitioner when applying it in a massage blend).
---
Vigorous Massage Of The Inner Heels In Labour Should Be Avoided
Published : 02/12/2022
Many women enjoy foot massage or reflexology for relaxation during labour. However, vigorous massage of the inner heels can interfere with the progress of birth because, in reflexology, this area represents the link with uterus and reproductive tract. Some reflexologists mistakenly believe that stimulation of the uterus reflex points encourages contractions but it is more likely to disrupt the natural rhythm of contractions. If labour progress needs a helping hand, careful stimulation of the reflex points for the pituitary gland - which is on the side of the big toes - may help increase the frequency and length of contractions. This should only be done when the midwife has confirmed there is no clinical reason for delay in labour such as obstruction.

---
Discontinue Aromatherapy By The Start Of The Second Stage Of Labour
Published : 01/12/2022
The use of essential oils and massage is wonderfully relaxing for birthing parents during the first stage of labour and can ease pain and aid progress. However, to protect the baby from inhaling the aromas - and therefore the chemicals - aromatherapy should be discontinued once the mother reaches the second stage and is about to give birth (or preferably stopped once she is in the transition stage if this is recognised). Babies should not inhale the vapours / chemicals of essential oils because they can cause cerebral irritation, may mask the baby's ability to recognise its mother through smell and can compromise the immature liver (oils are metabolized via the liver)

---