Dr Denise Tiran HonDUniv FRCM, is an international authority on midwifery complementary therapies.
Watch our video and read Denise's blog for all the latest on complementary therapies and maternity care.
Find us on Facebook
Connect on LinkedIn
Testimonials and Compliments
Published : 20/07/2021
It's great to receive compliments and testimonials!
'I have really enjoyed studying the Diploma in Midwifery Complementary Therapies. Working alongside Denise has been a real privilege, she is a real inspiration and a transformational midwife. I feel focused and motivated to approach my new midwifery career after being guided, supported and skilled by Expectancy.' Nicola Rai
'Dr Denise Tiran is simply the most knowledgeable and experienced authority on the subject of midwifery complementary therapies, and I feel extremely privileged to have been a student with Expectancy.' Alexis Stickland
'A professional and academic course with lecturers who are also clinicians who share a passion for alternatives to NHS midwifery care.' Becky Franklin
'I have thoroughly enjoyed learning with Expectancy and being part of a like-minded community of midwives to be able to develop myself to offer better support for women.' Charlotte Williams
'The Diploma is a holistic course aimed at offering women naturally safe options for both their own and their infants' wellbeing.' Nicki Hennighan
---
Watch Out For Your Pets
Published : 12/07/2021
Denise saw a question from someone planning a home birth about whether she could have her cat and dog with her. The family also wanted to use an aromatherapy difuser during the first stage. But did you know that aromatherapy oils can be toxic to cats and dogs? If an animal inhales the aromas, or if oil comes into contact with the skin, or if the animal ingests the oil (such as licking it off the skin or drinking spilled oil from the floor) it can cause serious side effects. Cats are particularly badly affected because they lack an enzyme needed to metabolise the oils, so the oils can cause liver problems or cause death. Birds, fish and reptiles can also be badly affected. Denise once had a midwife on one of her courses who had been told by the vet that oils would affect her pet iguana! The most significant oils include tea tree, eucalyptus, cinnamon, ylang ylang, peppermint, citrus oils and others. Don't use diffusers in the areas where your animals go - it could be fatal.
---
Homeopathic Remedies
Published : 09/07/2021
Did you know that homeopathic remedies, such as arnica, are chemically very fragile and can be inactivated by strong aromas from essential oils, moxa sticks, Deep Heat and Vicks vapour rub? Expectant parents using homeopathic remedies during pregnancy should also avoid drinking coffee, using mint flavoured toothpaste and chewing mint gum. Homeopathic remedies should not be stored near aromatherapy oils, microwave ovens or mobile 'phones. Birthing parents wanting to take homeopathic remedies during labour should not use aromatherapy.
---
Course Update
Published : 02/07/2021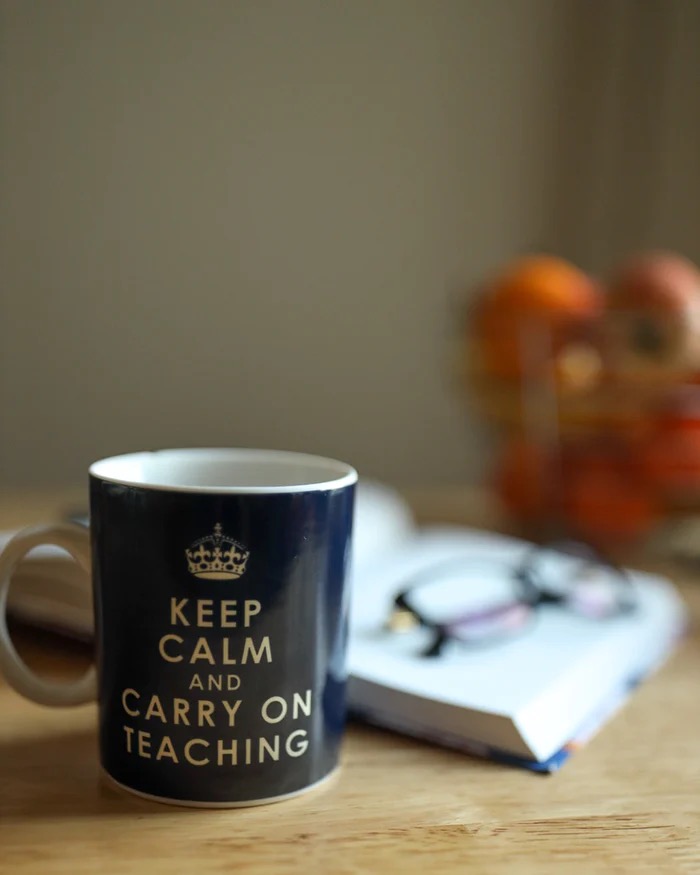 It's day 2 of our latest postdates pregancy online course today for an NHS trust, and Denise will be talking about natural remedies before Amanda takes over to teach the acupressure. Denise says:
It's worrying when I hear midwives advising parents to try a whole range of natural remedies to start labour, without giving them any advice about how to use them, and without having assessed whether it is appropriate for the individual. All herbal remedies - such as raspberry leaf, clary sage, evening primrose, castor oil - have their benefits but they also have risks if taken inappropriately. Importantly, they should not be combined - this is likely to cause more problems with labour, not fewer. Searching some Facebook pages this morning, I see women are using up to four times the recommended dose of some remedies - such as evening primrose oil - either because they've been given the wrong information or because they've not been given enough information.
Midwives, doulas, antenatal teachers and other birth workers must offer comprehensive advice to enable parents to make informed choices about natural remedies. This includes information on:
What the remedy is
How it works
Correct dosage
Method of administration
Frequency and duration of use
When not to take it
Possible side effects
Success rates based on evidence where possible.
Recording in the notes the information that is given
And if professionals cannot give this information they should refrain from advising on the remedies. Continuing to do so without adequate knowledge and understanding is as risky as coercing women into induction when their bodies are not ready - and can equally lead to a cascade of intervention. Giving incorrect or incomplete information jeopardises not only the wellbeing of mother and baby but also the registration of the midwife if their advice leads to complications.
---
The "Negativity" Of Safety Information On Complementary Therapies
Published : 28/06/2021
I was concerned this week to have a midwife on one of our online postdates pregnancy courses repeatedly challenge what she perceived as the "negativity" of the session on the risks of self-help natural remedies used by women to start labour (raspberry leaf, clary sage, pineapple, castor oil etc). We were discussing the possible complications of these popular remedies and when not to use them - such as in conjunction with medical induction of labour. The issue was not that she had raised the point but that she did not seem to understand the need for midwives to know about the risks in order to advise parents appropriately.
Of even more concern was that this midwife was a manager, yet all she wanted from the course was a "how to do it" on using aromatherapy and acupressure for postdates pregnancy. This is what, in academic terms, is called level 4 thinking, or being a "knowledgeable doer" without the underpinning theoretical understanding that comes with level 6 learning and evidence-based practice. This attitude is particularly prevalent when it comes to learning about complementary therapies in midwifery and reinforces the incorrect and dangerous belief that "natural" equals "safe". It is not enough for midwives only to learn how to mix and administer oils or use pressure points to stimulate contractions. It is vital to appreciate the safety aspects of what we do - even more so perhaps when it comes to complementary therapies as opposed to other aspects of practice. If something has the power to do good, it also has the power to do harm when not used appropriately. We need to know about the risks, both for our own practice and to ensure the advice we give to parents is correct, comprehensive, balanced and evidence-based, so that they can make informed decisions about whether or not to use the remedies and therapies.
Complementary therapies are often denigrated as not being sufficiently evidence-based or not fitting with conventional maternity care options. There is some truth in this although I would not have been teaching the subject to midwives for all these years of I didn't feel we could overcome that and promote the therapies as adding beneficial elements to the care of expectant and birthing parents. However, whilst even midwifery managers remain ignorant of the need to balance the benefits of complentary therapies with some understanding of the risks, we are not going to validate the subject as worthy of being part of standard midwifery practice and safe care of parents. We also risk parents' and babies' wellbeing by not knowing where to draw the line between enjoying the therapies and enjoying them so much that we cause harm.
I have written before about compassionate care and the Human Factors issues in relation to complementary therapies. It is not compassionate or caring to use complementary therapies in a "doing" way without understanding the risks of inappropriate use. Midwives need to get past the "niceness" of introducing complementary therapies into their care and start appreciating the balanced and caring approach that an understanding of possible contraindications, precautions, side effects and complications if therapies are not used correctly.
That midwifery manager needs to re-evaluate her managerial responsibilities to staff for whom she is responsible and for parents in her care to ensure midwives are able to offer complementary therapies safely in her unit.
---
Has Hypnobirthing Had Its Day?
Published : 21/06/2021
Here Denise explores some of the issues of teaching birth preparation for expectant parents via the original "hypnobirthing" method.She says:
I recently read a Facebook post from a midwife questioning whether "hypnobirthing" could contribute to birth trauma rather than reducing it. I have to agree with her that the emphasis on expecting birth to be pain-free is not helpful to those in labour who actually DO feel pain despite having learned "hypnobirthing". The essential intense, repetitive, increasingly powerful muscular contractions of the uterus aid the birth process, and like any exercise, everyone experiences it in different ways. Labour is a biological process that, whilst being natural, is a rite of passage for women that CAN be painful - and has been since time immemorial.
What contributes to birth being perceived as more painful than it might be is the psychosocial impact of western society, the medicalisation of childbirth and the contemporary emphasis on "doing it right". "Pain" is a dirty word in "hypnobirthing" classes which sometimes focus so much on imbuing a sense of denial of pain that it can be a real shock when labour is found not to be quite what the parents expected. This can lead to emotional trauma that may have long term consequences including mental ill health, poor bonding with the baby and fear of embarking on another pregnancy.
Further, "hypnobirthing" can place a barrier between mothers and midwives that is unhelpful and unnecessary. Midwives are there to work in partnership with parents, to be their advocates and to guide them through a life event that can make them feel out of control, especially in hospital. Parents enter labour already viewing the midwife as "the enemy", which increases their stress and further contributes to perceiving birth as painful. Some "hypnobirthing" teachers are so anti-establishment that they increase parents' fear of the birth process and the (lack of) care they may receive from midwives.
Birth preparation classes started in the 1950s when Grantly Dick-Read introduced his "birth without fear" principles - and those of "hypnobirthing" are very similar. I have every support for these principles. I taught them myself as a community midwife in the 1980s, long before Mongan coined the now-trendy name of "hypnobirthing" - which is something of a misnomer since it is not actually hypnosis.
Other companies have come along more recently with "new" approaches to birth preparation - but they are all the same under the skin. They provide information and advice, suggestions for physical and mental preparation for birth and parenthood and, in groups, an opportunity to meet other expectant parents. Unfortunately, the demise of much NHS provision of antenatal classes has meant midwives are more and more excluded from birth preparation - which has given these companies inroads into teaching commercially-labelled systems.
There is nothing inherently wrong with any of these systems but let's be honest about what it is we're trying to do - to help expectant parents. Let's stop being divisive, with "hypnobirthing" teachers implying that they have all the answers to a failing NHS maternity service which no longer has time to address the fears and anxieties of its "customers".
Many midwives are moving away from the inflexibility of the original "hypnobirthing" method, adapting the basic principles to be more individualised, and dismissing the notion that birth can always be pain free. We should be honest about birth and help parents to learn strategies to cope with the pain, not to imagine that there will be none. Pain in labour is NOT a negative issue - it is the way we deal with it that is negative. We need to look closely at the long term adverse impact of unrealistic ideas and consider ways that enable parents to embrace birth and to feel a sense of achievement of having coped with whatever happens, whether it is painful or not.
---
Seaweed For Postdates Pregnancy?
Published : 15/06/2021
Did you know that seaweed was previously used as a means of dilating the cervix in postdates pregnancy? Laminaria is an algae from seaweed, also known as kelp or kombu. It wastraditionally used to facilitate labour, and remains popular in the USA.
Laminaria has the ability to form a viscous gel in water, and laminaria "tents" are inserted intra-cervically to absorb ambient moisture, gradually swelling to 1 cm diameter over 4-6 hours. This may be due to the presence of a foreign body in the cervix initiating prostaglandin release, or possibly due to a high content of arachidonic acid, a prostaglandin precursor.
However, it can cause pelvic cramping and cervical bleeding and has been associated with fetal hypoxia and intrauterine death. Also, the "tents" can fragment and be retained in the cervical or vaginal canal, causing cervical wall rupture and infection.
Reearch on laminaria shows it is not significantly effective although it may reduce the need for medical induction. The new NICE guideline on induction of labour states that there is insufficient evidence to support its use in postdates pregnancy.
---
Ten Tips For Midwives Looking For Complementary Therapy Courses
Published : 12/06/2021
The number of midwives - and NHS trusts - considering complementary therapy training is at an all-time high.
The interest in incorporating aromatherapy, acupuncture, reflexology, hypnosis and moxibustion into midwifery care appears to be a direct consequence of the out-of-control medical management of pregnancy and birth.

But how do you know whether the complementary therapy courses you find are adequate and appropriate for midwives? It's certainly not necessary to be fully qualified in a therapy - and to be honest it's a bit of a waste of time and money to learn how to use aromatherapy, acupuncture or other therapies for non-pregnant women, for men, the elderly or people with cancer. On the other hand, remember that each therapy is a professional discipline in its own right, and midwives cannot expect to know everything after a short introductory course. More importantly, midwives must set the use of complementary therapies in the context of midwifery practice, the NHS and the laws and directives that govern our practice as midwives.

So here's our top ten tips to choosing an appropriate course so you can include complementary therapies in your midwifery care:

1) Is the course accredited by the Royal College of Midwives or other relevant organisation such as the Federation of Antenatal Educators? (It does not have to be accredited by the therapy's regulatory body)

2) Are the teachers experienced midwives, fully qualified in the therapy, with teaching qualifications that provide them with insurance to teach the therapy? (check where, and with whom, they themselves trained)

3) Do the teachers have at least five years' experience of practising the therapy in midwifery, including having implemented the therapy into an NHS setting, as well as at least five years' experience of teaching the therapy to midwives?

4) Is the course taught and assessed at academic level 6 so you understand how to apply principles of the therapy to midwifery practice? (This is very different from an academic level 4 course that just teaches you skills without ensuring understanding)

5) Does the course include the relevant physiology and other sciences (eg chemistry, anatomy, neurology) to aid your understanding of the therapy, especially in pregnancy and birth?

6) Will you learn enough about the safety - contraindications, precautions, side effects, complications and institutional Health and Safety regulations - to give you the confidence to practise the therapy safely?

7) How much attention is given during the course to the Nursing and Midwifery Council Code, other relevant midwifery documents such as medicines management, and the process of change management to help you implement the therapy appropriately?

8) Is there an emphasis on evidence-based practice - do the teachers have experience of researching complementary therapies in relation to pregnancy and birth?

9) What requirements and provisions are there for continuing professional development in the use of the therapy in midwifery, in accordance with the NMC Code?

10) If you want to offer the therapy in private practice, does the course accreditation provide you with the option to obtain appropriate personal professional indemnity insurance? (This is different from the RCM's medical malpractice insurance)


---
The Dangers Of Passing It On
Published : 06/06/2021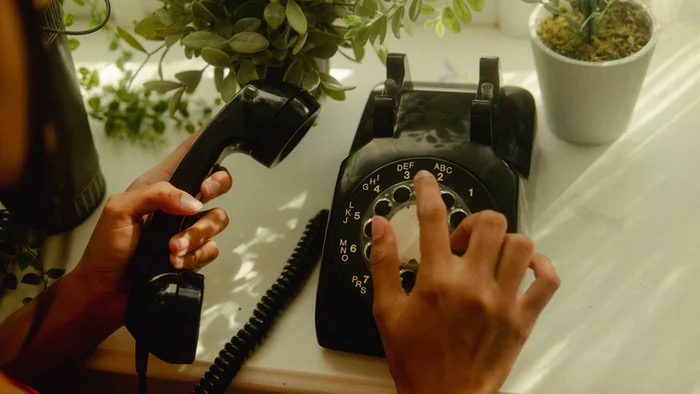 Today, Denise was asked by a midwife who had completed Expectancy's aromatherapy training, if it's acceptable to give a telephone consultation to another midwife, not trained in aromatherapy, to enable the non-trained midwife to blend and administer aromatherapy to a birthing person. Denise says:
The answer, I'm afraid, is a resounding "NO". Midwives need to think about this in the same way as medicines management, their Nursing and Midwifery Council registration and the trust's vicarious liability insurance. Midwives would not provide a 'phone consultation to a midwife about a birthing woman she has not met, then prescribe drugs and allow another midwife to dispense and administer them – and the same applies to aromatherapy oils. If you are actually on-site you could do a face to face consultation with the mother, prescribe and blend the oils, leaving a non-trained midwife, student or support worker to administer them under your direction. You cannot be on the community (off-site) or off duty (invalidates your right to vicarious liability insurance) – you must be accessible in case the mother has an adverse reaction so you can deal with it. YOU are accountable for the use of aromatherapy oils (chemicals in the workplace, classified under Health and Safety regulations). If the non-trained midwife makes a mistake, it is YOUR NMC registration that may be in jeopardy as well as theirs. Midwives who are not trained in aromatherapy are NOT permitted to choose (prescribe) or blend (dispense) the oils. The best thing is for those midwives not yet trained to use just carrier oil and provide basic massage, although they must be trained sufficiently to understand any contraindications and precautions and how to record the massage treatment in the notes.
---
When Will Nice Stop Categorising All Complementary Therapies As "Non-Pharmacological"?
Published : 01/06/2021
Denise continues to challenge NICE on its inaccuracies when it comes to complementary and alternative medicine. She says:
Having recently seen the revised NICE guideline on induction of labour, currently out for national consultation, I was disappointed - but not surprised - to see a paltry single paragraph on the use of more natural methods to aid labour onset. Basically their stance is that there is insufficient evidence to support the use of almost all complementary therapies (CTs) although they singularly fail to include aromatherapy, one of the most commonly-used methods of encourage contractions, despite a growing body of randomised controlled trials to support its use.
Further, NICE erroneously refers to CTs as "non-pharmacological". The term "pharmacological" refers to the uses, effects and modes of action of drugs and other chemical substances. Manual therapies such as reflexology and massage, energy-based modalities including acupuncture and homeopathy, and psychological therapies such as clinical hypnosis ARE non-pharmacological as they have different mechanisms of action. However, ALL herbal medicines and aromatherapy oils act in exactly the same way as medicines, being absorbed, distributed, metabolised and excreted, and are, therefore, definitely "pharmacological". They can interact with drugs and other herbal remedies, and can have serious toxic effects in some cases.
Not only is NICE wrong, but this continued use of terminology that belittles the clinical power of complementary modalities, that do not fit with the politically powerful medical profession's dominance, is potentially unsafe. Until the medical and allied professions, including midwives, nurses, paramedics, physiotherapists etc, understand the risks of herbal medicines and essential oils when used inappropriately, we will continue to encounter real clinical issues. For example, overuse of raspberry leaf tea has a dose-dependent effect that prolongs rather than shortens pregnancy, and excessive use of clary sage oil in labour can cause cessation of contractions rather than facilitating them.
For more information see Denise's book, Using Natural Remedies Safely in Pregnancy and Childbirth (2021).
---