Dr Denise Tiran HonDUniv FRCM, is an international authority on midwifery complementary therapies.
Watch our video and read Denise's blog for all the latest on complementary therapies and maternity care.
Find us on Facebook
Connect on LinkedIn
Reflexology in Pregnancy and Birth: The Power of The Pituitary Gland
Published : 03/12/2023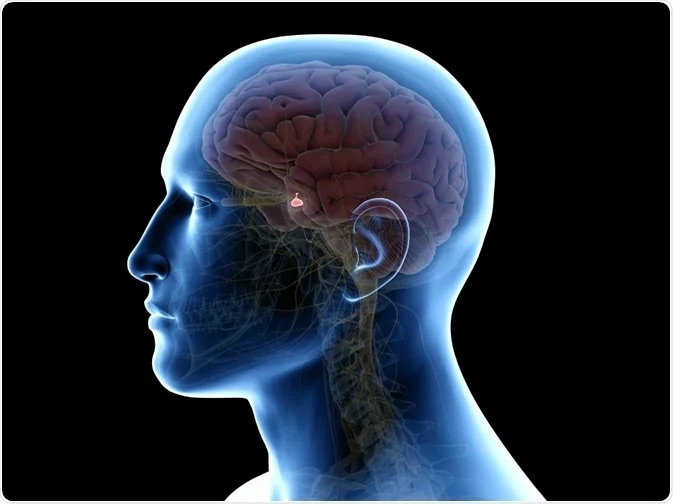 "Reflexology" is a generic term for a range of different therapies which are all based on the principle that one small part of the body (normally the feet and hands) reflects the whole. Denise teaches a German clinical style, reflex zone therapy, (RZT) devised by the midwife Hanne Marquardt, which is used by many midwives in northern Europe. Midwives on our courses learn the "map" of the feet and how to perform a relaxation treatment – but RZT offers so much more than relaxation effects.
RZT can be used to treat many of the physiological discomforts in pregnancy and is particularly effective in facilitating the onset and progress of labour through stimulation of two pressure points on the big toes which refer to the pituitary gland reflex zones and can therefore initiate oxytocin release to encourage contractions. We have much discussion during our courses on the precise location of these points because different styles of reflexology locate it in different positions on the toes. When she was at the University of Greenwich, Denise worked on clarifying these points in a research study on predictions within the female menstrual cycle, which appeared to show the pituitary gland points in very different locations from any other style of reflexology. She also identified which toe relates to the anterior part of the pituitary gland and which relates to the posterior pituitary – which, in fact, differed from what she had been taught when training in the late 1980s.
Understanding the most effective locations for the pituitary gland reflex zones can enable midwives to use RZT effectively for postdates pregnancy, labour acceleration, retained placenta and lactation support, all of which require pituitary hormone release. If you'd like to learn how to use RZT in your midwifery practice, we have two places left on our next course, commencing in January and currently available at the special discounted rate of £1800 (normally £2376). Contact info@expectancy.co.uk by 20th December for more information.
---
Differences Between Midwifery Training Standards in The 1970s and Today
Published : 01/12/2023
Denise has been reflecting on the differences between training as a nurse and midwife in the mid-1970s and training in the 21st century. When she first started training in 1975, standards were very strict. Most students were young, often school leavers going straight into training and tutors acted in loco parentis. Almost all were unmarried – and encouraged to remain so until qualified. All students were addressed as "nurse" and their surname: first names were not permitted to be used on the wards or even in the classroom! Uniform standards were very high – students had their hair length measured to ensure hair did not touch the uniform collar; nail length was checked, and no bracelets, watches or rings were permitted apart from an approved fob watch. Only very light make-up was allowed – and absolutely no perfume in case it caused nausea in some patients. Tights were not allowed to have ladders in them and had to be changed if any occurred on duty. Aprons had to be removed when going to the dining room for a break. No drinks were officially sanctioned to be consumed in clinical areas although it was easer on night duty to grab something quickly in the ward kitchens. Every nurse and midwife was encouraged to take a break during each shift and were reprimanded if the workload prevented this – it was seen to be the fault of the individual in not organising their work efficiently enough!
Classes were very formal, and teaching was largely didactic (straightforward information-giving). The amount of detail taught was phenomenal – and students were expected to "know" it all. Students would never have dared to ask "how much do we need to know? (a common question asked by students today, simply to pass an exam). Anatomy and physiology was the backbone of the entire course – and wo betide any student who could not explain clinical situations in terms of A&P. Denise says she finds this the most concerning aspect of contemporary midwifery education, with many midwives unable to apply A&P theory to practice. Obstetricians and other eminent doctors were brought in to teach some aspects of the course – although most of them couldn't teach at all! Research was not considered – in fact, one of the first midwifery research projects was only undertaken in the late 1970s after Denise qualified (an investigation about the routine use of enemas in labour). Assessments were almost entirely by exams in large formal halls – Denise remembers her final exams being a whole day with two 3-hour papers followed by a practical exam the following day. There was then the trauma of having to go to the Central Midwives' Board (CMB which was eventually replaced by the NMC) for a viva voce (oral exam) with a midwifery tutor and an obstetrician. The CMB was in Kensington in London in a very old building and the door to the room in which the vivas were held had a carved banner over the door stating "Abandon Hope All Ye Who Enter Here"!
As a midwifery educator in the 1980s, Denise and her colleagues had their own "set" of students and were expected to teach the entire curriculum to their own group, as well as work with them on the wards. Indeed, every lecturer was expected to spend 20% of their week in clinical practice. The only aspect that was taught by a different lecturer on a rotational basis was the community element, with all students having a 3-month placement in the community. In the southeast London school of midwifery where Denise taught (Greenwich and Bexley), students were also sent to a second hospital for three months to gain different experience.
Does she miss those days? Yes, she does. It was hard work, but it was also fun, believe it or not. Students were proud of their training and their qualifications and went into practice well mentored. There were no clinical guidelines to constrain practice and innovation, no real shortage of staff and there was a supportive culture for everyone working in the health service. Would she go back into direct clinical practice now? Absolutely not, she states emphatically! Denise feels she has been very lucky to find her niche in midwifery, specialising in complementary therapies and teaching it to other midwives since 1984 – it will be 40 years next year!
---
Midwifery Aromatherapy Under Scrutiny
Published : 22/11/2023
MIDWIFERY AROMATHERAPY UNDER SCRUTINY: LET'S GET THE MESSAGE OUT THERE - PLEASE SHARE THIS POST WITH ALL YOUR COLLEAGUES.
Midwifery aromatherapy is currently under immense national public and professional scrutiny, but still Denise is consulted by midwives facing safety issues in their units. She recently heard from a midwife whose manager wanted to introduce oil diffusers using a few oils, with laminated cards in birth rooms to inform midwives how to use them (without any training). Other examples, often repeated, include managers asking midwives who have studied a few days of aromatherapy to write clinical guidelines, diffusers being use in the antenatal ward or triage areas, or the constant injudicious and unsafe use of clary sage oil in well-established labour.
Aromatherapy – the use of aromatic oils and massage – provides a wonderfully relaxing adjunct to labour care, easing pain and aiding progress. There is evidence to demonstrate the benefits of using aromatherapy – when it is used appropriately, by midwives with comprehensive knowledge and understanding of the potential safety issues AND how to minimise the risks. Aromatherapy is NOT just about acquiring the skills of massage and how to blend a few oils together.
Midwives who study aromatherapy with Expectancy explore the positive and possible negative pharmacological effects of the oils, the health and safety issues of using them in maternity units, their application to medicines management principles and their legal, ethical and professional responsibilities to all parents, babies, visitors and staff exposed to the chemically active aromatic vapours. It is of grave concern that midwifery managers permit their staff to implement aromatherapy without themselves having any knowledge of the subject and how to monitor midwives' practice to ensure it is safe. Midwifery managers themselves need to understand the risks of essential oil use in pregnancy and labour so that they can take steps towards minimising those risks and developing an aromatherapy service for birthing parents that is safe, as well as effective, cost effective and equitable.
Denise will be running a series of FREE WEBINARS specifically for managers and consultant midwives to help them appreciate safe use of aromatherapy in midwifery practice. NB These 90-minute webinars aim to provide information, answer your questions and encourage discussion and will not be recorded.
BOOK YOUR PLACE: Thursday 11thJanuary at 1000 hrs; Wednesday 17thJanuary at 1900 hrs; Tuesday 23rdJanuary at 1400 hrs. CONTACT info@expectancy.co.uk for Zoom link.
---
A Conundrum ?
Published : 21/11/2023
Conflicts of interest for midwives offering private services whilst still employed by the NHS :
Increasing numbers of midwives undertake some private work such as antenatal education, pregnancy yoga classes,complementary therapies, tongue tie division or other services. However, it can be difficult to maintain the boundaries between being self-employed if you also continue working in the NHS – you should inform your NHS manager of your private work and ensure there is no crossover with local NHS services. An example of this would be providing private services for postdates pregnancy when there is already a similar NHS service. Another area that can cause difficulty is antagonism from colleagues who are committed to free-at-the-point-of-access care as with the NHS, and who do not agree with charging for your services. Knowing how to market yourself without overstepping the boundaries of the NMC Code can be problematic and requires sound business knowledge so that you can promote your services professionally. You are not, of course, permitted to promote your services during your NHS work (nor do anything related to your private practice whilst on NHS duty time – not even taking a 'phone call). Knowing the limitations of your personal indemnity insurance will help to avoid the pitfalls between working as a therapist, antenatal teacher, yoga instructor etc, and providing midwifery-specific care.
---
Complementary Therapies in Pregnancy and Birth: What is Fully Informed Consent ?
Published : 17/11/2023
When women wish to receive antenatal or intrapartum complementary therapies (CTs) such as aromatherapy, reflexology, acupuncture or clinical hypnosis, it is vital to obtained informed consent. But what do we mean by "fully" informed consent? It is easy to inform parents about the benefits but what do you tell them about the possible risks? Here is a list of the information you should be able to provide to enable parents to give their fully informed consent to CTs:
WHO: assess the woman to ensure she is eligible to receive the therapy and has no contraindications or precautions
WHAT: what does it involve? explain what the therapy is, how it works (mechanism of action) – how does it help with relieving pain, aiding contractions, reducing stress or other reason for its use?
WHY: what are the reasons you are advising using the therapy on this occasion? Is it likley to be more effective / quicker / easier than a conventional solution?
WHERE: areas of the body where it will be given, what position does the woman need to adopt to receive it?
WHEN: how long is the treatment, how many appointments if a course of treatment is advised
HOW: mention any research that may support its use or explain its effectiveness, with statistics
explain possible healing reactions (normal), side effects (abnormal) and complications – and how to recognise them if going home after treatment

provide after-treatment advice to ensure the woman gets the benefits of the therapy (applies mainly to pregnancy treatments rather than labour care)

---
Postdates Pregnancy
Published : 16/11/2023
Did you know that raspberry leaf tea is a third trimester BIRTH PREPARATION remedy and NOT a remedy to bring on labour? See Denise's latest book Complementary Therapies for Postdates Pregnancy for more information.
---
Denise and Amanda's Week
Published : 15/11/2023
This week, Denise and Amanda have been teaching our popular online Aromatherapy and Acupressure for Postdates Pregnancy course, with over 40 midwives.
On the first day we explored the theoretical background to aromatherapy and the safe use of essential oils in pregnancy and birth.
On day 2 we applied the principles of aromatherapy to midwifery practice, considering ways of administering essential oils for expectant and birthing parents. This involved group work and experimenting with selecting oils for both their clinical effectiveness and their aromas.
Day 3 saw midwives practising acupressure points that have been shown to be effective for aiding labour onset.
We concluded by discussing the implementation of aromatherapy and development of a postdates pregnancy service in the NHS or private practice.
---
Did You Know That Herbal Remedies And Drugs Should Not Be Combined?
Published : 24/10/2023
Many people view herbal remedies as natural - and therefore safe, but this is not the case. All herbal remedies work in exactly the same way as drugs and can cause similar side effects, which may be precipitated by combining them with prescribed or recreational drugs. This is particularly significant when women at term resort to natural ways to try and start labour. Taking herbal remedies such as raspberry leaf, castor oil, black cohosh, ginger, evening primrose oil and others alongside medical drugs to induce or increase contractions can lead to serious hyperactivity of the uterus and fetal distress. Midwives and other birth workers should advise parents not to combine herbal remedies with prostin, Propess™ or syntocinon. In pregnancy, taking herbal medicines frequently, even prophylactically, can cause problems such as changes in blood sugar, liver overload and, notably, blood thinning.
---
Why Do Expectant And Birthing Parents Turn To Complementary Therapies?
Published : 23/10/2023
Complementary therapies (CTs) are not part of standard antenatal care but are increasingly used in labour. There are many types of CTs, including massage, aromatherapy and reflexology, acupuncture, moxibustion, herbal medicine and homeopathy and hypnosis. Osteopathy and chiropractic are not now classified as "complementary" but are statutorily regulated as "supplementaryprofessions". In pregnancy and birth all these therapies should be complementary options – not alternative to standard maternity care and it is important that midwives ask expectant parents about their use of CTs and natural remedies.
Expectant parents turn to CTs to resolve pregnancy issues such as sickness and back pain, for which they are generally discouraged from taking conventional medicines. Many use them for relaxation and preparation for birth. Perhaps the commonest reason for CTs use is to avoid induction of labour, closely followed by pain relief in labour. It has been shown that CTs are less commonly used after the baby's birth although some women use them to aid recovery, ease discomforts and stimulate lactation.
---
Did You Know That The Sense Of Smell Increases During Pregnancy?
Published : 21/10/2023
Expectant parents often tell us that their sense of smell has changed, sometimes to the extent that they cannot tolerate certain odours. This heightened sensitivity to aromas is called hyperosmia. It is thought that this is due to the impact of increased ghrelin, a hormone found mainly in the stomach, and is often called the "hunger hormone" as it triggers the urge to eat. In pregnancy, it is also produced by the placenta in association with growth hormone, peaking in the second trimester and declining towards term. Reports of going off the smell of meat, milk orcooking/cooked food are common, but sometimes, a woman will tell you that her sense of smell is so sensitive that she cannot even bear the smell of her partner. When Denise was a student midwife in the 1970s, it was forbidden to wear perfume to work (in nursing too) as the aroma could have negative effects on expectant parents (and patients).
It is worth remembering this hyperosmia when working with expectant parents, especially in maternity units where aromatherapy is offered for labour. Essential oils should never be used simply to fragrance the environment in a birth centre or maternity unit, partly because of the potential for some people (not just parents, but also staff) may dislike certain aromas, but also because of the chemical impact on individuals inhaling the vapours.
---
Surreal conversation
Published : 19/10/2023
Surreal conversation during our midwifery aromatherapy course recently:

Denise: all opened bottles of essential oils must be kept in the fridge

Midwife 1: can we keep our full carry case of oils in there?

Midwife 2: I can't do that, I wouldn't have space for my tortoise!

Midwife 1: why would you keep a tortoise in the fridge?

Midwife 2: to prepare him for hibernation

Denise: even without a tortoise you have to be careful to keep the oils insulated otherwise they can make your eggs smell - wrap the oil container in silver foil

Midwife 3: can the oils make the tortoise smell as well?

Midwife2: if so, should we wrap the tortoise in foil to protect him too?

Denise: actually you have to be careful about using essential oils around animals and you should avoid specifically oils such as eucalyptus and tea tree around tortoises.
---
NICE Persists in Inaccurately Classifying Aromatherapy as "Non-Pharmacological"
Published : 14/10/2023
Having been away for a while, Denise has just caught up with the latest revision of the National Institute for Health and Care Excellence (NICE) on care in labour (NICE guideline NG235 published 29 September 2023). As expected, very little has changed in respect of pain relief in labour, particularly relating to complementary therapies. In a continuation from previous versions, maternity professionals are still directed not to offer or advise parents on aromatherapy, yoga, hypnosis, acupuncture or acupressure in the latent or first stages of labour – but suggests we should support her choice if she wishes to use them. They are "kind" enough to suggest that women wishing to receive massage "that has been taught to birth companions" should be able to receive it, but then discourage the use of massage, acupressure or hypnosis by professionals. This is ridiculous, since therapy performed by professionally taught midwives or doulas is likely to be more effective than that performed by partners. Either massage, acupressure and hypnosis are safe in labour – or they are not - in which case birth companions should be discouraged from using them as well. You can't have it both ways. Further, women wishing to receive acupuncture are extremely unlikely to self-administer this or ask their partners to perform it: acupuncture needs to be administered by visiting acupuncturists or appropriately trained midwives or doctors. By advising that it should not be offered deprives women of a choice they may prefer to conventional pain relief – and one that is as effective and potentially safer than pethidine, morphine or epidural anaesthesia.
Crucially, despite several previous editions of the intrapartum guideline having been challenged by Denise and others, NICE persists in classifying aromatherapy as "non-pharmacological". Essential oils used in aromatherapy most certainly DO work like drugs, being absorbed, distributed, metabolised and excreted by exactly the same physiological mechanisms. NICE incorrectly and simplistically classifies aromatherapy with other relaxation therapies with its dismissive and potentially harmful attitude. Indeed, the vast number of expectant and birthing parents using aromatherapy means that many are completely unaware of the possible risks of inappropriate use, seeing them simply as pleasant smells to enhance massage. Further, NICE sets its guidelines on the basis of the available evidence – and assumes (incorrectly) that there is insufficient evidence on complementary therapies to support their use.
Conversely, the revised antenatal care guideline (NG201 published 2021) advises maternity staff to record at booking the use of herbal remedies and to offer advice on herbal and other remedies during antenatal appointments, as well as commending the value of both acupressure and (inappropriately) the ubiquitous ginger for all women with nausea and vomiting in pregnancy. These are more examples of the lack of knowledge and understanding of complementary therapies and natural remedies by members of the NICE guideline teams, who seem out of touch with reality and the trends in self-administered natural remedies. Even if the team members do not understand this subject and cannot find sufficient randomised controlled trials to advocate for the use of complementary therapies in pregnancy and birth, they should, at the very least, ensure that the information in the guidelines is accurate – and the word "non-pharmacological" is not accurate when referrring to aromatherapy.
---
Licorice In Pregnancy
Published : 13/10/2023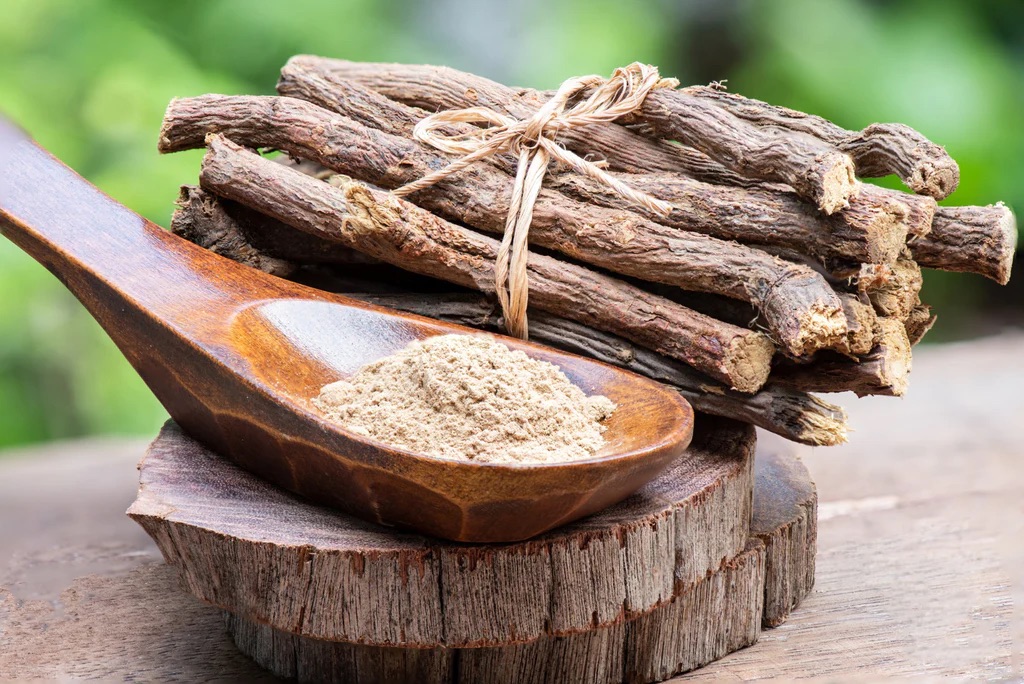 Licorice (Glycyrrhiza glabra) is a herbal remedy that is sometimes used by expectant parents to try to trigger labour. However, it should not be used in therapeutic doses – in the first and second trimesters it may cause miscarriage or preterm labour, or excessive contractions at term. Importantly, its high salt content means it should not be used by those with hypertension or oedema. Babies of women who have consumed a lot of licorice may have raised cortisol levels and exhibit signs of stress. Licorice should be avoided with gestational or pre-existing diabetes, renal conditions or hormone sensitive conditions. It has the potential to interact with many drugs, particularly antihypertensives, non-steroidal anti-inflammatories eg diclofenac, ibuprofen; some anti-diabetic medication andanticoagulants such as heparin, warfarin, aspirin, nifedipine, enoxaparin.
---
Childbirth In Africa: Still A Dangerous Event
Published : 10/10/2023
Maternal deaths continue to be largely concentrated in the poorest regions of the world and in countries affected by conflict. In 2020, approximately 70% of all maternal deaths were in sub-Saharan Africa. In nine countries facing severe humanitarian crises, maternal mortality rates were more than double the world average (551 maternal deaths per 100 000 live births, compared to 223 globally). South Sudan has the worst statistics in the world, with a maternal mortality rate of 1223 per 1000,000 live births. Life threatening haemorrhage, hypertension and eclampsia, pregnancy-related infections, complications from unsafe terminations, as well as HIV/AIDS and malaria are the leading causes of maternal deaths. These are all largely preventable and treatable with access to high quality maternity care.
---
Effects Of The Full Moon On Women's Health
Published : 02/10/2023
Many people claim that the full moon affects their wellbeing. It is thought that menstrual cycles amongst groups of women become synchronised during the phase of the full moon, possibly due to the gravitational pull of the moon. It is claimed that a full moon affects mental health and wellbeing, although formal research studies have failed to confirm this.
A large French study of over 38 million births found a small but significant increase in labour onset during the full moon. (Chambat et al 2021).
---
African Medicinal Plants For Childbirth
Published : 27/09/2023
Over 5500 plants growing in Africa are used in traditional medicines, although around 90% of these have not been studied, researched or classified for safety.
Many of the commonly used plants are the same as those used in first world westernised countries, such as ginger and peppermint for sickness and fennel and fenugreek for lactation, but others are rare or obscure plants– that may not always be safe.
Natural plant medicine in African countries is entwined with traditional sociocultural practices and spiritual beliefs and they are often shrouded in mystery such as when they are prescribed by the local sangoma (witch doctor).
One Zulu remedy in preparation for childbirth, called Isihlambezo, is a concoction of over 50 different plants, many of which in scientific medicine are not considered safe in pregnancy.
---
World Reflexology Week
Published : 20/09/2023
This week, 18th to 24th September is World Reflexology Week. Reflexology is a general term for a wide range of therapies based on the principle of one small part of the body representing a map of the whole body. Some styles of reflexology are simply adapted foot massages incorporating pressure point work. Reflexology in the Far East uses Chinese medicine meridians (energy lines) and there are some European styles that are similar. Reflex zone therapy, which is taught by Expectancy, is based on anatomical and physiological principles and fits well with midwifery practice. We offer a full six month Certificate programme in Midwifery Reflex Zone Therapy commencing on 3rd January 2024. If you'd like to join us to learn about this fascinating therapy, contact info@expectancy.co.uk
---
Complementary Therapies To Reduce Intervention In Childbirth
Published : 13/09/2023
The growing number of birthing parents with complex medical, psychological or social needs, means that the focus of NHS midwifery is primarily on the pathological elements of complicated pregnancies and births. Since Denise started midwifery in the mid-1970s, childbirth seem to have changed out of all recognition and midwifery has become an extension of nursing practice, with greater medical intervention. This has led to a reduction in midwives' experience of physiological birth – and their ability to help women whose births could remain physiological if only midwives had the confidence to help with them.

Using complementary therapies (CTs) can contribute to reduced stress in expectant and birthing parents which has a knock-on effect of increasing oxytocin and endorphins. Several units using aromatherapy for pain relief in labour or acupressure for postdates pregnancy have found a reduction in the need for epidurals, induction or acceleration of labour and Caesarean sections. Despite a national backlash against the use of CTs in midwifery from some quarters, there is no doubt that having birthing parents who are more relaxed contributes to greater levels of physiological birth, so long as there are no other complications or deviations from expected physiological progress.
---
How Do You Know If An Aromatherapy Course Is Appropriate For Midwifery Practice?
Published : 12/09/2023
Aromatherapy has become the most popular complementary therapy amongst birthing parents and is an effective tool for midwives to use. However, if you want to introduce aromatherapy for birth into your midwifery practice, it is essential to ensure that you choose the most appropriate training course. It is not necessary to be a fully qualified aromatherapist in order to use aromatherapy within midwifery practice, but midwives must undertake courses applicable to midwifery. Here are some questions you should ask to ensure that the course you want to attend is appropriate for midwives:
are all the course facilitators qualified midwifery educators, fully qualified in aromatherapy? do they have experience of implementing aromatherapy into midwifery practice in the NHS?
is the course accredited by a reputable organisation: (NB any course claiming to be RCM accredited is out of date – RCM has not accredited courses since 2020)
how long is the course and what do the facilitators claim you are able to do at the end of the course? Is it appropriate for CPD and revalidation?
does the course content provide a balance between theoretical and practical learning?
is the theory taught at academic level 6, in which you are encouraged to apply principles to practice – or is it merely a level 3 or 4 course, which offers enjoyable practical work with little academic content?
does the way the course is taught test your understanding of pregnancy and birth physiology and how it relates to aromatherapy – or is the teaching didactic?
does the course content include chemistry, NMC parameters, institutional health and safety laws, research evidence and regulations pertaining to aromatherapy?
are participants assessed for competence and knowledge of aromatherapy? if so, is the assessment process robust and validated by an external academic organisation?
Do the introductory courses offer opportunities for further learning on advanced aromatherapy and massage, as well as preparing you for both NHS and private practice?
Expectancy aromatherapy courses provide you with all of this!
---
What Is Your USP? 
Published : 11/09/2023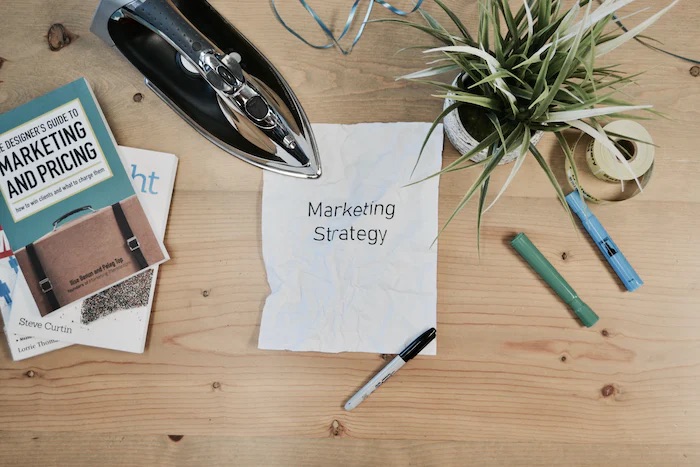 Midwives who've joined our Expectancy Licensed Consultancy have taken the plunge to work freelance so they can offer services for expectant and newly birthed parents that are not generally available on the NHS. We always advise our LCs to focus on their USP – their unique selling point – which is the fact that they are MIDWIVES and have undertaken specialist training with Expectancy on midwifery complementary therapies (CTs). Expectant parents like the fact that their appointments allow them time to ask the midwife any questions they may feel they can't ask in a busy NHS clinic. We advise the midwives to market (advertise) their services in terms of offering SOLUTIONS TO PROBLEMS, rather than the process (the treatment). For example, rather than stating on their websites and social media that they offer reflexology, aromatherapy or hypnosis etc, we suggest midwives focus their adverts on being able to help relieve pregnancy sickness or backache or CTs treatments for those wanting to avoid induction for postdates pregnancy. Expectancy's Licensed Consultancy offers full business training alongside your chosen complementary therapy programme, with support to establish and start your private practice and develop it further once you have started trading.

---