Dr Denise Tiran HonDUniv FRCM, is an international authority on midwifery complementary therapies.
Watch our video and read Denise's blog for all the latest on complementary therapies and maternity care.
Find us on Facebook
Connect on LinkedIn
Testimonials and Compliments
Published : 20/07/2021
It's great to receive compliments and testimonials!
'I have really enjoyed studying the Diploma in Midwifery Complementary Therapies. Working alongside Denise has been a real privilege, she is a real inspiration and a transformational midwife. I feel focused and motivated to approach my new midwifery career after being guided, supported and skilled by Expectancy.' Nicola Rai
'Dr Denise Tiran is simply the most knowledgeable and experienced authority on the subject of midwifery complementary therapies, and I feel extremely privileged to have been a student with Expectancy.' Alexis Stickland
'A professional and academic course with lecturers who are also clinicians who share a passion for alternatives to NHS midwifery care.' Becky Franklin
'I have thoroughly enjoyed learning with Expectancy and being part of a like-minded community of midwives to be able to develop myself to offer better support for women.' Charlotte Williams
'The Diploma is a holistic course aimed at offering women naturally safe options for both their own and their infants' wellbeing.' Nicki Hennighan
---
Watch Out For Your Pets
Published : 12/07/2021
Denise saw a question from someone planning a home birth about whether she could have her cat and dog with her. The family also wanted to use an aromatherapy difuser during the first stage. But did you know that aromatherapy oils can be toxic to cats and dogs? If an animal inhales the aromas, or if oil comes into contact with the skin, or if the animal ingests the oil (such as licking it off the skin or drinking spilled oil from the floor) it can cause serious side effects. Cats are particularly badly affected because they lack an enzyme needed to metabolise the oils, so the oils can cause liver problems or cause death. Birds, fish and reptiles can also be badly affected. Denise once had a midwife on one of her courses who had been told by the vet that oils would affect her pet iguana! The most significant oils include tea tree, eucalyptus, cinnamon, ylang ylang, peppermint, citrus oils and others. Don't use diffusers in the areas where your animals go - it could be fatal.
---
Homeopathic Remedies
Published : 09/07/2021
Did you know that homeopathic remedies, such as arnica, are chemically very fragile and can be inactivated by strong aromas from essential oils, moxa sticks, Deep Heat and Vicks vapour rub? Expectant parents using homeopathic remedies during pregnancy should also avoid drinking coffee, using mint flavoured toothpaste and chewing mint gum. Homeopathic remedies should not be stored near aromatherapy oils, microwave ovens or mobile 'phones. Birthing parents wanting to take homeopathic remedies during labour should not use aromatherapy.
---
Course Update
Published : 02/07/2021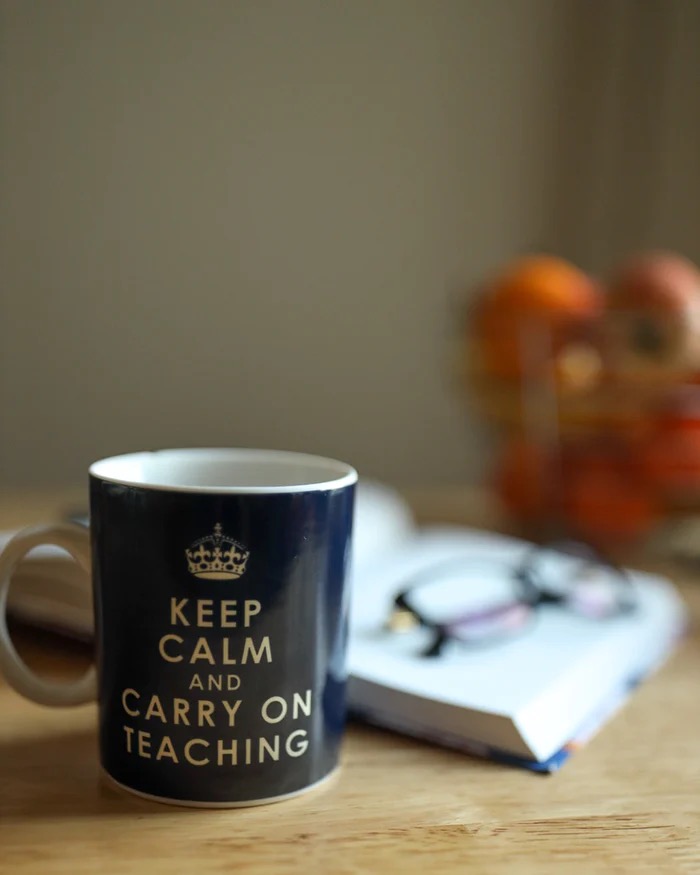 It's day 2 of our latest postdates pregancy online course today for an NHS trust, and Denise will be talking about natural remedies before Amanda takes over to teach the acupressure. Denise says:
It's worrying when I hear midwives advising parents to try a whole range of natural remedies to start labour, without giving them any advice about how to use them, and without having assessed whether it is appropriate for the individual. All herbal remedies - such as raspberry leaf, clary sage, evening primrose, castor oil - have their benefits but they also have risks if taken inappropriately. Importantly, they should not be combined - this is likely to cause more problems with labour, not fewer. Searching some Facebook pages this morning, I see women are using up to four times the recommended dose of some remedies - such as evening primrose oil - either because they've been given the wrong information or because they've not been given enough information.
Midwives, doulas, antenatal teachers and other birth workers must offer comprehensive advice to enable parents to make informed choices about natural remedies. This includes information on:
What the remedy is
How it works
Correct dosage
Method of administration
Frequency and duration of use
When not to take it
Possible side effects
Success rates based on evidence where possible.
Recording in the notes the information that is given
And if professionals cannot give this information they should refrain from advising on the remedies. Continuing to do so without adequate knowledge and understanding is as risky as coercing women into induction when their bodies are not ready - and can equally lead to a cascade of intervention. Giving incorrect or incomplete information jeopardises not only the wellbeing of mother and baby but also the registration of the midwife if their advice leads to complications.
---
The "Negativity" Of Safety Information On Complementary Therapies
Published : 28/06/2021
I was concerned this week to have a midwife on one of our online postdates pregnancy courses repeatedly challenge what she perceived as the "negativity" of the session on the risks of self-help natural remedies used by women to start labour (raspberry leaf, clary sage, pineapple, castor oil etc). We were discussing the possible complications of these popular remedies and when not to use them - such as in conjunction with medical induction of labour. The issue was not that she had raised the point but that she did not seem to understand the need for midwives to know about the risks in order to advise parents appropriately.
Of even more concern was that this midwife was a manager, yet all she wanted from the course was a "how to do it" on using aromatherapy and acupressure for postdates pregnancy. This is what, in academic terms, is called level 4 thinking, or being a "knowledgeable doer" without the underpinning theoretical understanding that comes with level 6 learning and evidence-based practice. This attitude is particularly prevalent when it comes to learning about complementary therapies in midwifery and reinforces the incorrect and dangerous belief that "natural" equals "safe". It is not enough for midwives only to learn how to mix and administer oils or use pressure points to stimulate contractions. It is vital to appreciate the safety aspects of what we do - even more so perhaps when it comes to complementary therapies as opposed to other aspects of practice. If something has the power to do good, it also has the power to do harm when not used appropriately. We need to know about the risks, both for our own practice and to ensure the advice we give to parents is correct, comprehensive, balanced and evidence-based, so that they can make informed decisions about whether or not to use the remedies and therapies.
Complementary therapies are often denigrated as not being sufficiently evidence-based or not fitting with conventional maternity care options. There is some truth in this although I would not have been teaching the subject to midwives for all these years of I didn't feel we could overcome that and promote the therapies as adding beneficial elements to the care of expectant and birthing parents. However, whilst even midwifery managers remain ignorant of the need to balance the benefits of complentary therapies with some understanding of the risks, we are not going to validate the subject as worthy of being part of standard midwifery practice and safe care of parents. We also risk parents' and babies' wellbeing by not knowing where to draw the line between enjoying the therapies and enjoying them so much that we cause harm.
I have written before about compassionate care and the Human Factors issues in relation to complementary therapies. It is not compassionate or caring to use complementary therapies in a "doing" way without understanding the risks of inappropriate use. Midwives need to get past the "niceness" of introducing complementary therapies into their care and start appreciating the balanced and caring approach that an understanding of possible contraindications, precautions, side effects and complications if therapies are not used correctly.
That midwifery manager needs to re-evaluate her managerial responsibilities to staff for whom she is responsible and for parents in her care to ensure midwives are able to offer complementary therapies safely in her unit.
---
Has Hypnobirthing Had Its Day?
Published : 21/06/2021
Here Denise explores some of the issues of teaching birth preparation for expectant parents via the original "hypnobirthing" method.She says:
I recently read a Facebook post from a midwife questioning whether "hypnobirthing" could contribute to birth trauma rather than reducing it. I have to agree with her that the emphasis on expecting birth to be pain-free is not helpful to those in labour who actually DO feel pain despite having learned "hypnobirthing". The essential intense, repetitive, increasingly powerful muscular contractions of the uterus aid the birth process, and like any exercise, everyone experiences it in different ways. Labour is a biological process that, whilst being natural, is a rite of passage for women that CAN be painful - and has been since time immemorial.
What contributes to birth being perceived as more painful than it might be is the psychosocial impact of western society, the medicalisation of childbirth and the contemporary emphasis on "doing it right". "Pain" is a dirty word in "hypnobirthing" classes which sometimes focus so much on imbuing a sense of denial of pain that it can be a real shock when labour is found not to be quite what the parents expected. This can lead to emotional trauma that may have long term consequences including mental ill health, poor bonding with the baby and fear of embarking on another pregnancy.
Further, "hypnobirthing" can place a barrier between mothers and midwives that is unhelpful and unnecessary. Midwives are there to work in partnership with parents, to be their advocates and to guide them through a life event that can make them feel out of control, especially in hospital. Parents enter labour already viewing the midwife as "the enemy", which increases their stress and further contributes to perceiving birth as painful. Some "hypnobirthing" teachers are so anti-establishment that they increase parents' fear of the birth process and the (lack of) care they may receive from midwives.
Birth preparation classes started in the 1950s when Grantly Dick-Read introduced his "birth without fear" principles - and those of "hypnobirthing" are very similar. I have every support for these principles. I taught them myself as a community midwife in the 1980s, long before Mongan coined the now-trendy name of "hypnobirthing" - which is something of a misnomer since it is not actually hypnosis.
Other companies have come along more recently with "new" approaches to birth preparation - but they are all the same under the skin. They provide information and advice, suggestions for physical and mental preparation for birth and parenthood and, in groups, an opportunity to meet other expectant parents. Unfortunately, the demise of much NHS provision of antenatal classes has meant midwives are more and more excluded from birth preparation - which has given these companies inroads into teaching commercially-labelled systems.
There is nothing inherently wrong with any of these systems but let's be honest about what it is we're trying to do - to help expectant parents. Let's stop being divisive, with "hypnobirthing" teachers implying that they have all the answers to a failing NHS maternity service which no longer has time to address the fears and anxieties of its "customers".
Many midwives are moving away from the inflexibility of the original "hypnobirthing" method, adapting the basic principles to be more individualised, and dismissing the notion that birth can always be pain free. We should be honest about birth and help parents to learn strategies to cope with the pain, not to imagine that there will be none. Pain in labour is NOT a negative issue - it is the way we deal with it that is negative. We need to look closely at the long term adverse impact of unrealistic ideas and consider ways that enable parents to embrace birth and to feel a sense of achievement of having coped with whatever happens, whether it is painful or not.
---
Seaweed For Postdates Pregnancy?
Published : 15/06/2021
Did you know that seaweed was previously used as a means of dilating the cervix in postdates pregnancy? Laminaria is an algae from seaweed, also known as kelp or kombu. It wastraditionally used to facilitate labour, and remains popular in the USA.
Laminaria has the ability to form a viscous gel in water, and laminaria "tents" are inserted intra-cervically to absorb ambient moisture, gradually swelling to 1 cm diameter over 4-6 hours. This may be due to the presence of a foreign body in the cervix initiating prostaglandin release, or possibly due to a high content of arachidonic acid, a prostaglandin precursor.
However, it can cause pelvic cramping and cervical bleeding and has been associated with fetal hypoxia and intrauterine death. Also, the "tents" can fragment and be retained in the cervical or vaginal canal, causing cervical wall rupture and infection.
Reearch on laminaria shows it is not significantly effective although it may reduce the need for medical induction. The new NICE guideline on induction of labour states that there is insufficient evidence to support its use in postdates pregnancy.
---
Ten Tips For Midwives Looking For Complementary Therapy Courses
Published : 12/06/2021
The number of midwives - and NHS trusts - considering complementary therapy training is at an all-time high.
The interest in incorporating aromatherapy, acupuncture, reflexology, hypnosis and moxibustion into midwifery care appears to be a direct consequence of the out-of-control medical management of pregnancy and birth.

But how do you know whether the complementary therapy courses you find are adequate and appropriate for midwives? It's certainly not necessary to be fully qualified in a therapy - and to be honest it's a bit of a waste of time and money to learn how to use aromatherapy, acupuncture or other therapies for non-pregnant women, for men, the elderly or people with cancer. On the other hand, remember that each therapy is a professional discipline in its own right, and midwives cannot expect to know everything after a short introductory course. More importantly, midwives must set the use of complementary therapies in the context of midwifery practice, the NHS and the laws and directives that govern our practice as midwives.

So here's our top ten tips to choosing an appropriate course so you can include complementary therapies in your midwifery care:

1) Is the course accredited by the Royal College of Midwives or other relevant organisation such as the Federation of Antenatal Educators? (It does not have to be accredited by the therapy's regulatory body)

2) Are the teachers experienced midwives, fully qualified in the therapy, with teaching qualifications that provide them with insurance to teach the therapy? (check where, and with whom, they themselves trained)

3) Do the teachers have at least five years' experience of practising the therapy in midwifery, including having implemented the therapy into an NHS setting, as well as at least five years' experience of teaching the therapy to midwives?

4) Is the course taught and assessed at academic level 6 so you understand how to apply principles of the therapy to midwifery practice? (This is very different from an academic level 4 course that just teaches you skills without ensuring understanding)

5) Does the course include the relevant physiology and other sciences (eg chemistry, anatomy, neurology) to aid your understanding of the therapy, especially in pregnancy and birth?

6) Will you learn enough about the safety - contraindications, precautions, side effects, complications and institutional Health and Safety regulations - to give you the confidence to practise the therapy safely?

7) How much attention is given during the course to the Nursing and Midwifery Council Code, other relevant midwifery documents such as medicines management, and the process of change management to help you implement the therapy appropriately?

8) Is there an emphasis on evidence-based practice - do the teachers have experience of researching complementary therapies in relation to pregnancy and birth?

9) What requirements and provisions are there for continuing professional development in the use of the therapy in midwifery, in accordance with the NMC Code?

10) If you want to offer the therapy in private practice, does the course accreditation provide you with the option to obtain appropriate personal professional indemnity insurance? (This is different from the RCM's medical malpractice insurance)


---
The Dangers Of Passing It On
Published : 06/06/2021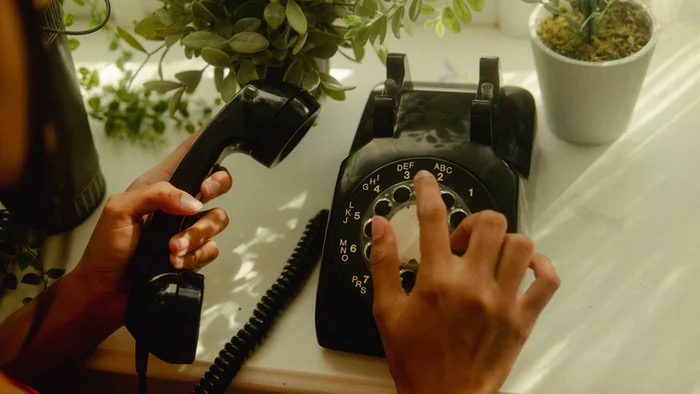 Today, Denise was asked by a midwife who had completed Expectancy's aromatherapy training, if it's acceptable to give a telephone consultation to another midwife, not trained in aromatherapy, to enable the non-trained midwife to blend and administer aromatherapy to a birthing person. Denise says:
The answer, I'm afraid, is a resounding "NO". Midwives need to think about this in the same way as medicines management, their Nursing and Midwifery Council registration and the trust's vicarious liability insurance. Midwives would not provide a 'phone consultation to a midwife about a birthing woman she has not met, then prescribe drugs and allow another midwife to dispense and administer them – and the same applies to aromatherapy oils. If you are actually on-site you could do a face to face consultation with the mother, prescribe and blend the oils, leaving a non-trained midwife, student or support worker to administer them under your direction. You cannot be on the community (off-site) or off duty (invalidates your right to vicarious liability insurance) – you must be accessible in case the mother has an adverse reaction so you can deal with it. YOU are accountable for the use of aromatherapy oils (chemicals in the workplace, classified under Health and Safety regulations). If the non-trained midwife makes a mistake, it is YOUR NMC registration that may be in jeopardy as well as theirs. Midwives who are not trained in aromatherapy are NOT permitted to choose (prescribe) or blend (dispense) the oils. The best thing is for those midwives not yet trained to use just carrier oil and provide basic massage, although they must be trained sufficiently to understand any contraindications and precautions and how to record the massage treatment in the notes.
---
When Will Nice Stop Categorising All Complementary Therapies As "Non-Pharmacological"?
Published : 01/06/2021
Denise continues to challenge NICE on its inaccuracies when it comes to complementary and alternative medicine. She says:
Having recently seen the revised NICE guideline on induction of labour, currently out for national consultation, I was disappointed - but not surprised - to see a paltry single paragraph on the use of more natural methods to aid labour onset. Basically their stance is that there is insufficient evidence to support the use of almost all complementary therapies (CTs) although they singularly fail to include aromatherapy, one of the most commonly-used methods of encourage contractions, despite a growing body of randomised controlled trials to support its use.
Further, NICE erroneously refers to CTs as "non-pharmacological". The term "pharmacological" refers to the uses, effects and modes of action of drugs and other chemical substances. Manual therapies such as reflexology and massage, energy-based modalities including acupuncture and homeopathy, and psychological therapies such as clinical hypnosis ARE non-pharmacological as they have different mechanisms of action. However, ALL herbal medicines and aromatherapy oils act in exactly the same way as medicines, being absorbed, distributed, metabolised and excreted, and are, therefore, definitely "pharmacological". They can interact with drugs and other herbal remedies, and can have serious toxic effects in some cases.
Not only is NICE wrong, but this continued use of terminology that belittles the clinical power of complementary modalities, that do not fit with the politically powerful medical profession's dominance, is potentially unsafe. Until the medical and allied professions, including midwives, nurses, paramedics, physiotherapists etc, understand the risks of herbal medicines and essential oils when used inappropriately, we will continue to encounter real clinical issues. For example, overuse of raspberry leaf tea has a dose-dependent effect that prolongs rather than shortens pregnancy, and excessive use of clary sage oil in labour can cause cessation of contractions rather than facilitating them.
For more information see Denise's book, Using Natural Remedies Safely in Pregnancy and Childbirth (2021).
---
Essential Oil Responsibilities
Published : 25/05/2021
WHO IS RESPONSIBLE FOR PROVIDING ESSENTIAL OILS WHEN MIDWIVES OFFER AROMATHERAPY FOR BIRTH? Denise was very concerned today to hear from a midwife working in a trust in which aromatherapy is offered in the birth centre, but whose community midwives apparently have to purchase their own oils if providing aromatherapy for home births. She says:
Midwives are permitted to use aromatherapy in their practice if they have had adequate training and keep updated, have the trust's permission and local clinical guidelines – this means they are protected by the trust's vicarious liability insurance. Chemical substances in the workplace – including aromatherapy oils - are regulated by the Health and Safety at Work Act and Control of Substances Hazardous to Health regulations. Aromatherapy oils must also be used in accordance with the same principles as medicines and must be of good enough quality for safe clinical practice. It is the trust's responsibility to supply the oils and to ensure they are purchased from a reputable supplier, that expiry dates and batch number are centrally recorded and that there is a system in place to monitor midwives' practice and record any adverse effects on parents, babies, visitors or staff.
Midwives' attending home births must remember that the home setting is their place of work and that all the regulations relevant to the birth centre or maternity unit also apply in the community. The oils must be the same brand as those used in the hospital, the individual oils must be included in the trust aromatherapy guideline and midwives must also comply with requirements for safe storage. Asking individual midwives to provide their own oils is not only unethical, it is potentially unsafe. It is akin to asking midwives to purchase their own paracetamol rather than dispensing the trust's approved brand of the drug.
Compare this situation to a trust in which midwives visiting parents at home are required to request that no one in the home smokes for at least two hours prior to the visit, since the home becomes the midwife's workplace. The midwives asked me if the same should apply to the use of aromatherapy in the home, especially when parents often use oils to aid contractions during home birth, which may be dangerous for midwives in early pregnancy. In principle, the same cautions should apply to aromatherapy oils as to cigarette smoking. I would far rather the midwives were ultra-cautious like this, than irresponsibly maverick as in the first trust.
---
The Business Of Maternity Care
Published : 21/05/2021
Midwives studying our Diploma and preparing for private practice through our Licensed Consultancy scheme had a great "finance" webinar last night with the wonderful Joanne Bell from Bell's Accountants in southeast London. We discussed starting up in business and what expenses you can claim, dealing with HMRC, completing self-assessment returns, VAT and Corporation tax and much more.
If you're thinking of moving into private practice, there's so much to learn. On our business training module we include everything you need to know about starting and growing your business, advertising and marketing, legal and professional aspects including avoiding conflicts of interest for midwives continuing to work in the NHS and much more. It's a whole new world when you step outside the comparative safety of the NHS to become self employed!
---
Complementary Therapies
Published : 19/05/2021
Now the lockdown is being lifted it seems that midwives are keen to get back to working in ways that enhance care. We've been inundated with enquiries for training in maternity units and birth centres, with requests for everything from aromatherapy and postdates pregnancy to hypnosis and acupuncture. Denise comments:
The interest in using complementary therapies for labour and birth is at an all-time high. It's as if the plug has been pulled on the pandemic and midwives are desperate to provide holistic care for expectant parents so that their birthing experiences are memorable for all the right reasons.
Complementary therapies offer so many ways to help, not just for relaxation, but for pain relief and aiding progress, for dealing with all those symptoms of pregnancy and sometimes for treating problems that occur. When used appropriately and cautiously, complementary therapies can make the difference between a home or hospital birth or between a physiological or medically managed birth.
However, whilst the NHS website and NICE guidelines are right to advise caution, their reliance on evidence to support the use of CTs - and consequent advice to parents to use them as.little as possible is missing the point. Expectant parents ARE using CTs, they want them to be available for birth and are prepared to pay for therapies during pregnancy.
This means that midwives have a duty to know more about CTs and natural remedies so they can advise parents about using them safely. Yet the revised 2020 education standards for.midwifery from the Nursing and Midwifery Council have removed any overt mention of CTs to be included in pre-registration midwifery programmes.
From a national, regulatory perspective CTs continue to be marginalised and disregarded. From the parents' perspective, this is something they want, sometimes without understanding the possible risks of misuse - so midwives have a duty to help. Conversely, we only have to look at the number of maternity units wanting to offer CTs to see that grass-roots midwives are trying to respond to the demand. Isn't it about time the NHS accepted this and took steps to accommodate the public's desire to use CTs whilst still advising caution?
---
15th May 2021- Today is International Hyperemesis Awareness Day
Published : 15/05/2021
Whilst around 5% of expectant parents experience excessive nausea and vomiting in pregnancy, with dehydration and weight loss, even more suffer mild to moderate sickness which does not normally require medical attention or hospital admission. Many women cope with mild symptoms but it is those caught in the middle, with ongoing vomiting and constant nausea who may need support which is not readily available. Midwives and GPs are ill equipped to help them and often make inappropriate suggestions such as the ubiquitous advice to "try ginger biscuits", which is neither universally appropriate nor safe. Therapeutic doses of fresh root ginger (about 1gm daily) may help some but should be avoided by those with any bleeding or who are taking anticoagulant drugs such as heparin, enoxaparin or even preventative aspirin. Travel sickness bands may help – these are based on an acupuncture point on the inner wrist. Or try the Morningwell™ app which uses sound pulsations that bounce on the balancing centre in the ear to reduce nausea. Even more effective is acupuncture or homeopathy from a qualified practitioner. Aromatherapy oils are not always effective and may make symptoms worse if the nausea is exacerbated by smells.
---
Reflex Zone Therapy
Published : 10/05/2021
Denise and Amanda were teaching our popular online course on complementary therapies for post dates pregnancy this weekend. Reflexology can be useful to start labour, but there are some concerns about inappropriate treatments. Denise says:

Many practitioners believe that contractions can be stimulated by massaging the area of the foot that represents the reflex area for the uterus - on the inner heel. However this is incorrect and potentially dangerous as overzealous stimulation of these areas may lead to placental separation. Labour contractions need oxytocin from the pituitary gland to activate the uterus, so it is more appropriate to work on the reflex zones for the pituitary gland - on the big toes.
However, my research over many years suggests that the pituitary gland reflex zone is not where many practitioners traditionally position it. I place the pituitary reflex zone on the outer side of the big toes, nearest to the second toe. I also found that the reflex zone on the right foot reflects the anterior pituitary gland while that on the left corresponds to the posterior pituitary gland.
Further, this relocation was confirmed in my research on using reflex points to detect stages of the menstrual cycle. It is possible to use these points to work out which ovary is active, estimate where in the cycle the woman is, and then to predict the next menstrual period. This process can then be applied to pregnant women, to predict the imminence of the onset of labour.


---
Misleading advice
Published : 08/05/2021
Denise was contacted today by a midwife concerned to see an Instagram post from a US midwife who advocated placing an opened bottle of essential oil to the nose of a newborn to calm the baby (and to promote a particular brand of oils). Here is Denise's reply:
Newborn babies should not be exposed to - and especially not treated with - essential oils for five very significant physiological reasons: 1) the skin is very sensitive and dermal contact may cause severe skin irritation 2) the aroma masks the baby's ability to use their sense of smell to recognise their mother 3) all essential oils are metabolised via the liver and the neonatal liver is immature – inhaling oil chemicals could risk increased jaundice, possibly even kernicterus 4) the neonate has an immature blood brain barrier - inhaling oils causes rapid, potentially toxic absorption to the brain, risking jitteriness 5) all essential oils are antibacterial - neonatal exposure to oil vapours could interfere with the maturation of immune system, which could lead to a lifelong difficulty in fighting infection
---
Homeopathy is not a placebo effect
Published : 03/05/2021
In this interesting video, academics, researchers and medics discuss homeopathy and the presumed "placebo" effect.
Denise comments: Homeopathy is a little-understood complementary modality that can be useful in pregnancy and birth. Highly diluted and agitated (shaken) substances release energetic potential to treat "like with like". If a substance is completely inert, it will have no effects at all - but this is not the case with homeopathy. Remember, if something has the power to do good, it also has the potential to do harm when not used correctly. Excessive or inappropriate homeopathic use can trigger the symptoms the remedy aims to treat. Homeopathic arnica, can be useful to reduce perineal trauma and bruising after birth, but excessive use may trigger a reverse effect, leading to systemic bruising. This is NOT a placebo effect. For more on homeopathy and herbal remedies, see Denise's book Using Natural Remedies Safely in Pregnancy and Childbirth (2021).
---
Hyperpolarisation
Published : 12/04/2021
Did you know that using too much clary sage aromatherapy oil to aid labour contractions can have the opposite and actually stop labour? Here, Denise discusses the growing incidence of hyperpolarisation arising from misuse of clary sage oil in labour.
Clary sage is one of the most misused aromatherapy oils for labour. There is no doubt that it can aid the onset of labour when a woman is overdue. It may also help to accelerate the latent phase, encouraging contractions to become well established. However, both parents and professionals are over-using clary sage to the extent that I now receive reports on a regular basis of situations where labour has slowed down or even stopped despite the use of clary sage. Clary sage oil should be considered to be aromatherapy's equivalent of oxytocin and should only be used when there is a justification to use it to aid contractions; it is, of course, completely contraindicated until term pregnancy (37 weeks).
Prolonged use, excessive doses or continual environmental diffusion of clary sage oil can, in the first instance, cause excessively strong uterine contractions, possibly leading to fetal distress. However, continuing to use clary sage oil, administered either by inhalation or via the skin, may eventually cause a situation in which contractions slow down and eventually stop. This is a condition called hyperpolarisation, an effect that can occur with any pharmacological agent, including drugs, herbal remedies and aromatherapy essential oils. When a drug / oil is commenced, it triggers an action potential of the neurons in the relevant organ to make the body receptive to the substance (this process is called depolarisation). In the case of clary sage oil, it stimulates an action potential to encourage the uterine muscles to contract. Eventually, a stage of optimum effect is reached, after which the oil becomes less effective (repolarisation). Ultimately, a state of hyperpolarisation is reached, in which the clary sage oil will start to have the opposite effect, namely relaxing the uterine muscles and interfering with the progress of physiological labour.
To prevent clary sage oil causing hyperpolarisation and leading to reduced or no contractions, midwives should:
Use clary sage in doses of no more than 3% to aid onset of labour
Avoid using clary sage once contractions have become well established
Avoid diffusion of clary sage (and other oils) in labour to prevent over-saturation of the atmosphere
Never use clary sage for the duration of a labour
Only use clary sage, in a 2% dose, to encourage labour that has slowed down if all other causes have been excluded (hypoglycaemia, full bladder, ketosis, obstructed labour, pain etc)
Be alert to the possibility that clary sage, if over-used, can have the opposite to the desired effect on contractions
Never use clary sage oil with drugs intended to facilitate labour
---
The Future of Midwives
Published : 04/04/2021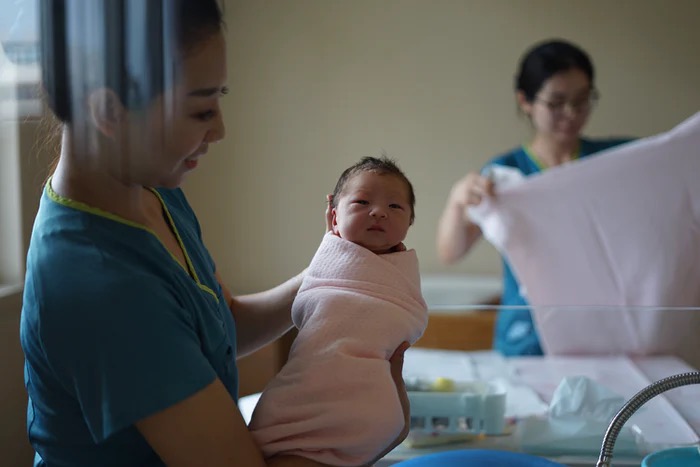 Many midwives will not be surprised to read a recent article in the the Independent on the possible departure of thousands of midwives from the NHS. Whilst the pandemic has exacerbated the pressures, it has really only brought to the fore a dissatisfaction that was already simmering amongst midwives. Midwives want to provide care for families in the way they were trained to care - holistic, individualised safe and empathetic care that provides choices for parents. Midwives also need choices - about how, where and when they work.
NHS maternity services do not provide choices, for expectant parents or for midwives. They are designed to provide medical treatment for the majority, in effect to number crunch within the budget. And the result is dissatisfied parents and dissatisfied, exhausted and angry midwives. Yes, there are some wonderful initiatives in some areas where midwives try to return to nurturing pregnant and birthing women. However in the greater scheme things these are just papering over the cracks of the NHS. All the dimmed lights, aromatherapy oils and gentle music in the world will not solve the fundamental problems of working in the current NHS with inadequate staffing and poor resources.

On the other hand, midwives who have taken the step to work independently have control over their working lives. They can work in a way that suits them and enables them to offer that holistic, individualized, safe and empathetic care for families. Yes, they may not earn as much as they did in the NHS but job satisfaction far outweighs the issue of salary. Some midwives offer full antenatal, birth and postnatal care under one of the organisations through which they can obtain insurance. Others provide pregnancy and postnatal care, including antenatal classes, lactation support, complementary therapies and other maternity related services.

Solving the problems of the NHS maternity services is extremely complex and is not related purely to financial and organisational issues. Any effective solution will require an attitudinal change from government, management, employees and by those who use the services.The NHS comes into its own when dealing with high risk situations, emergencies and end of life situations. Maternity services for the majority do not fit into these categories - pregnancy and birth are generally not high risk or emergency situations and, thankfully, rarely have to deal with end of life issues.

Perhaps one of the options is to adopt the system used in some other countries where birth services and basic antenatal monitoring are provided within the standard maternity services and all other care is offered by midwives and other professionals working independently? That does not necessarily have to mean "privately" as in paid-for by service users, but could involve midwives working in independent practices and contracting their services to the NHS. In that way, services could become responsive to demand and both parents and midwives would have increased satisfaction.

One thing is certain - unless something is done, and done soon, there will be no midwives left in the NHS - and those who remain will become increasingly burned out, putting their own health at risk. This does not bode well for those families having babies, nor for the profession of midwifery.
---
Aromas Are Chemicals 
Published : 03/04/2021
Here is an extract from an article published by the Complementary Medical Association. Although it relates to chemicals in the home, this includes fragrances such as perfumes and aromatic candles. Although essential oils are not mentioned by name, the same principles also apply to the diffusion of essential oils in the home. The key is to use aromatherapy diffusers in the home for no more than 15-20 minutes at a time and to keep babies, children, ill people and animals away from the aromas.
Chemicals in the Kitchen
The development of chemicals in the last hundred or so years that would serve to help us be cleaner, live more efficiently and generally 'improve' our lives has had a devastating effect upon our immune systems. It is estimated that anyone living in a "Westernised" environment encounters up to 2,100,000 man-made chemical exposures every day. The truth is that we simply don't know what most of these chemicals do – and they have never been researched in combination. We are sitting on the top of a ticking time-bomb – and only time will really tell us about the true effects of synthetic chemicals.
The potential dangers of these chemical exposures are worrying – to say the least – as they are associated with numerous health issues, including cancers, obesity, hormone disruption, dementias and much more. These toxic chemicals also accelerate ageing and are associated with many of the health concerns that we associate with ageing.
In this article we'll look at just a few of the harmful chemicals in your kitchen – and ways that you can avoid them – or find substitutes that really work.
Antibacterial Soap
Many commercially available 'antibacterial' soaps (and toothpastes) on the market boast that they contain the antimicrobial chemical 'triclosan'. This chemical is believed to disrupt thyroid function and hormone levels in people; and furthermore, when it goes down your drain and eventually mixes with wastewater, it has been shown to cause sex changes in aquatic life.
Even more worrying is that overuse of this and other antibacterial chemicals is promoting the growth of bacteria that are increasingly becoming immune to antibiotics and other anti-bacterial substances.
Better alternative: Good old-fashioned soap and warm water kills just as many germs as the chemical soaps. If you have to use a hand sanitizer, choose and alcohol based product that doesn't contain triclosan, triclocarban or any other synthetic substances described as anti-bacterial or anti-microbial.
Synthetic Fragrances
The chemical compounds that we are most often exposed to in our kitchens are fragrances. These surface in in soaps laundry detergents, fabric softeners, dryer sheets, cleaning supplies, disinfectants and outside the kitchen they are founding abundance in air fresheners, deodorisers, shampoos, hair sprays, gels, lotions, sunscreens, perfumes, powders, and scented candles. Fragrances are a group of chemicals that are well worth the time and effort to avoid. The words "fragrance" or "parfum" on product labels can act as an euphemism for hundreds of harmful chemicals that are known to be carcinogens, endocrine disrupters, and reproductive toxicants, even at low levels.
Better alternative: Freshen the air with better ventilation and by setting out a saucer of bicarbonate of soda. You also can place a bowl of white vinegar in a room to dispel a stale smell. I often spritz my environment with a small spray bottle containing water and a few drops of my favourite essential oils.
Harsh Cleaning Products
It is really quite scary that we inadvertently contaminate our air when we use harsh chemicals—some of which are known to cause cancer—to "clean" our homes? Ammonia can trigger asthma attacks, and harsh oven cleaners and drain openers can cause respiratory damage or burn the skin anyone who comes into contact with them – and these chemicals are even more dangerous to children – who have much lower body mass than adults.
Better alternative: Take any synthetic cleaner with an ingredient list that reads like a chemistry textbook to your local recycling centre – they'll know how to dispose of these chemicals properly – don't pour them down the drain as they end up in our water supply! (Check those products which boast 'natural ingredients' as there are a great many synthetic products out there which try to promote their 'green' credentials by adding a few natural products to a synthetic chemical soup – and there's very little labeling legislation in place to stop this grossly misleading practice.)
---