Dr Denise Tiran HonDUniv FRCM, is an international authority on midwifery complementary therapies.
Watch our video and read Denise's blog for all the latest on complementary therapies and maternity care.
Find us on Facebook
Connect on LinkedIn
Vaginal and Caesarean Births…Some Advice
Published : 21/10/2021
Denise is often asked by midwives about whether women wanting a vaginal birth after a previous Caesarean section (VBAC) can use complementary therapies and natural remedies to start labour. Obviously these women are desperate to avoid another Caesarean and often try everything they can find to help. Of course, having a nice relaxing massage or reflexology treatment can be good - it reduces the stress hormone, cortisol, and encourages an increase in oxytocin so labour is more likely to start naturally. Hypnotherapy can also help, by encouraging the expectant mum to focus on the positives of the impending birth rather than on the negative feelings about the past Caesarean.
However just because they're natural doesn't necessarily make self-administered natural remedies safe. This applied to all pregnant women but it's a particular risk when those wanting a VBAC start trying every remedy they've heard of - and often all together. More is definitely not better - indeed, using lots of remedies may confuse physiology so much that it actually increases the risk of complications, leading to the need for another Caesarean.
Maternity professionals - midwives, doulas, doctors - and therapists treating pregnant women should advise those trying for a VBAC to:
* have regular relaxation treatments from a suitably qualified therapist who is insured for maternity work
* avoid self-administering castor oil, raspberry leaf tea, clary sage oil, evening primrose oil and other herbal remedies - and NEVER EVER to take them all at the same time
* inform their midwife or doctor about any complementary therapies they've had, and especially any herbal remedies they've taken or aromatherapy oils they've used.
---
Aromatherapy Oils Are Not To Be Played With
Published : 19/10/2021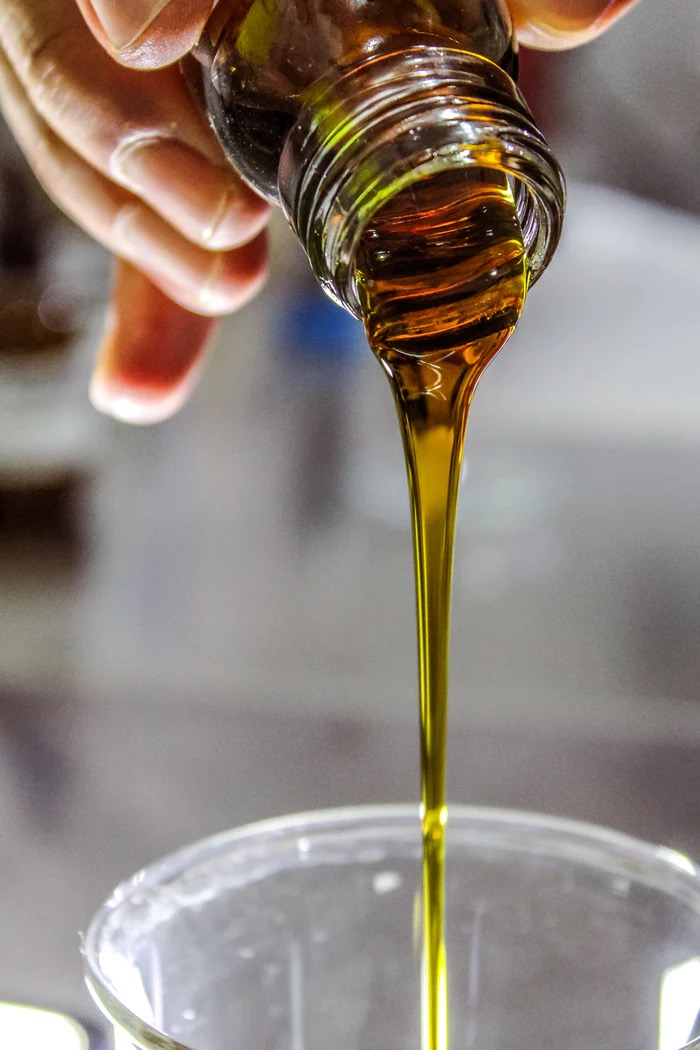 Here, Denise discusses an issue that arose on a recent aromatherapy course in which a midwife reacted adversely to the oils.
During our aromatherapy course for midwives this weekend, one student had a significant reaction to the essential oils, which we finally identified as being caused by frankincense. The student had already told me she suffered with eosinophilic asthma and I had urged her to be cautious but explained that some reactions cannot be anticipated or attributed to specific oils.
As the midwives were deciding on their preferred blends for the practical massage session, this midwife began to experience tightening in her throat and the beginnings of symptoms indicative of an asthma attack. Fortunately, she was able to move to another room and the oils she and her partner had chosen did not seem to affect her so she was able to engage in the practical work.
I have had several other midwives experiencing adverse reactions to oils during courses, some of which have been quite severe. Different oils have been involved including geranium, rose, clary sage, sweet orange, lavender and now frankincense. Indeed, I have witnessed a far greater number of midwives having negative effects from oils in the last five years than in all the years of teaching aromatherapy before that. Another midwife had such a serious reaction to simply sniffing clary sage from the bottle that we thought we would have to take her to A&E (she declined the offer and eventually the effects wore off). Other symptoms have included midwives being violently sick (from geranium) or developing an acute migraine-like headache (after using chamomile). One midwife reacted so badly to the use, by another midwife, of rose hand cream that she had to go home – she later informed us that she was allergic to roses.
I know of several maternity units where midwives with allergies to citrus fruits are unable to use oils such as orange, grapefruit, neroli or other citrus oils. Another unit has not one, but two members of staff severely allergic to lavender, one having been seriously affected when a mother brought her own lavender oil into the birth centre.
I cannot stress enough that midwives must take care when using aromatherapy in their practice, offering it to birthing parents or using it around other staff. The adverse effects can be unpredictable, severe and long-lasting. It is unethical, unsafe and unprofessional to assume that all people exposed to the oils in a birth centre either like the aromas or can tolerate the chemical effects. Get to know your oils and their benefits and possible adverse effects!
---
Why is Complementary Medicine not Included?
Published : 12/10/2021
Denise is in Portsmouth again this week, teaching aromatherapy and acupressure for postdates pregnancy. Having had a good first day, the course is having to decamp on Tuesday to another hospital due to lack of room availability. The group was due to use a church hall but a last minute change was required when the church rescinded its booking, claiming that aromatherapy and massage did not fit with its religious ideals. Here, Denise reflects on the attitudes towards complementary therapies.
What a shame that we were unable to use the church hall for the second day of our course due to a possible conflict between religious views and what is sometimes still seen as "new age" therapies. Complementary medicine still has to fight its cause on many fronts. Scientists accuse CTs of being poorly evidenced. Purists feel that "alternatives" have no place in conventional healthcare; obstetricians claim they can interfere with medical interventions (true to a certain extent but they may also avoid the need for medical intervention). Managers sometimes reject them because , they say, there is not enough time to use them. Others claim they are dangerous, illogical or are an element of fringe medicine (or witchcraft).
In almost 40 years of practising, teaching, researching and writing about complementary therapies, I have encountered many views and much opposition. People are, of course, entitled to their views, although it is sad that some are based on lack of knowledge and understanding of what CTs are about, how they work and how they can be used beneficially to enhance maternity care.
We hear a lot, today, about different lifestyles, perspectives and views on everything from sexuality to religion to disability to politics. Everywhere there are pleas for greater inclusivity. Why then does complementary medicine continue to be sidelined by the conventional healthcare and scientific communities? Is it not time that complementary medicine was brought in from the cold and considered equally alongside other forms of medicine and healthcare?
---
What's Happened to Midwifery?
Published : 11/10/2021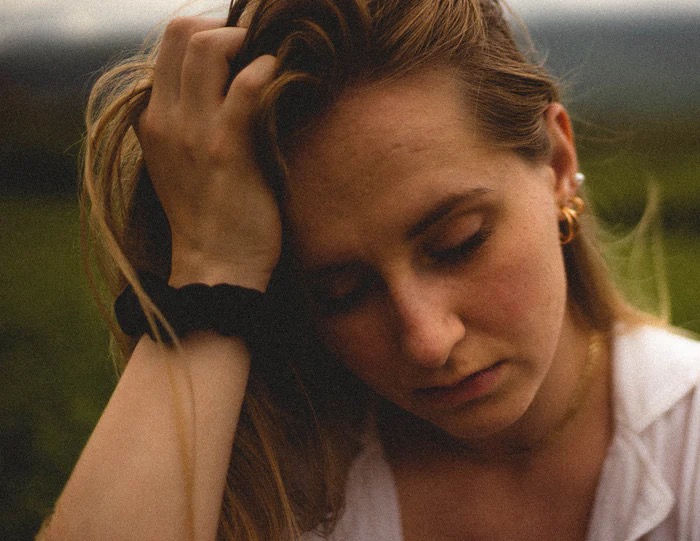 I've seen many posts on social media about the deplorable state of midwifery and the maternity services in Britain but I've also seen similar posts from French midwives where midwifery is possibly even more.medicalised.than in the UK. Midwifery is in crisis in the western world - I would say we are seeing the death of midwifery as we know it unless radical action is taken now.
Blame is heaped on the current government yet this situation has been evolving for decades. It's not the fault of one government or one political party. One government can't cure the problems of fifty year's worth of intervention, control and pathologising of childbirth.
Poor pay is also sometimes raised - but you don't go into midwifery or nursing for the money (that argument is for another day but it's not just the UK that pays its nurses and.midwives poorly). No amount of pay increases will bring more people into midwifery training or stop the deluge of departures from those already working in the system.
I believe the problem lies in the culture and attitudes of the system. Midwives are mainly women and although many obstetricians are now female, they too work in a male dominated, paternalistic - and I would say, sometimes misogynistic - culture and often become part of the problem. Historically women have been moulded into "bodies that have vaginas" (as the recent Lancet referred to) and childbirth has become just another medical problem.
I heard only yesterday of a midwife committing suicide, possibly partly as a result of extreme bullying at work by her colleagues and managers. Bullying is rife in the NHS and possibly worst in midwifery - contributing to midwives leaving the profession for a better work-life balance and as.a.way to protect their own mental wellbeing.
Pressures on the maternity services have risen exponentially with increased population and increased complex needs of those using the services - obesity, diabetes, mental health issues and so on. More users bring higher demands and need more resources - including staff. Yet this means that those with complex needs take priority and those whose pregnancies and births are "normal" are left to get on with it - so they feel dissatisfied. More complex needs mean more emphasis on pathology to the extent that we all begin to see childbirth as a pathological condition.
The problems of midwifery are multifactorial and not easily rectiified. My preference would be to return to a community-based profession with individualised continuity of care and carer -but it's not going to happen easily. I believe midwives should adopt the independent midwifery model but this will be difficult in the NHS which exists for the majority and not for the individual. I feel that unless we do something soon, midwives will become obstetric nurses during birth, antenatal care will focus on the biological and not the psychosocial aspects and postnatal care -well, will there be any at all?
I don't know what the answer is because the situation is so complicated but unless we act soon as a united profession we won't have anything to fight for. Long live midwifery.
---
Aromatherapy in Midwifery Practice
Published : 06/10/2021
If you're wanting to implement aromatherapy into your midwifery practice, what do you need to learn? Here Denise shares a checklist for midwives and doulas preparing to use aromatherapy for labour care. The list can also be applied to the postgraduate study by aromatherapists wanting to specialise in maternity work.
Anatomy and physiology of the skin, the sense of touch, olfaction, respiration
Pharmacology and pharmacokinetics of essential oils. mechanism of action
Basic chemical concepts, specific chemistry of essential and carrier oils
Therapeutic properties of essential oils
Methods of administration appropriate to us within labour care settings
Methods of blending
Indications, contraindications and precautions to use of aromatherapy in pregnancy, labour and postnatal period
Recognition of healing reactions, adverse reactions, overdose and inappropriate use
Health and safety at work, control of substances hazardous to health regulations
Evidence-base for aromatherapy
Keeping up to date with contemporary changes in aromatherapy practice
Evaluation and audit of midwifery aromatherapy service
Change management and the process of implementation of aromatherapy in midwifery practice
---
A Word About Essential Oils
Published : 02/10/2021
Essential oils are not a panacea for everything!
Denise comments on continuing concerns about the overuse of aroma therapy oils.
Can you use lavender oil to lower blood pressure if an expectant parent has developed pre-eclampsia?
Is it OK to use tea tree (known to relax.smooth muscle) to stop a threatened preterm labour?
How about treating a skin reaction to one essential oil with another to stop the irritation?
The answer is a resounding NO!
When aromatherapy is used in pregnancy and birth, it should be supportive and can be very relaxing, uplifting, wound healing or immune boosting. However once progress.deviates from the norm, aromatherapy should be DISCONTINUED.
It is neither medically appropriate not professionally expedient for midwives and doulas to attempt to rectify medical complications with aromatherapy oils - sometimes DRUGS are needed! And it is not good.practice to attempt to reverse the effects of one oil or blend with another. If a woman has a reaction to an oil or a single chemical in an oil, she may react adversely to other oils containing the same chemical. CAUTION always when using essential oils in pregnancy and birth. Enjoy them but don't abuse them!
---
Osteopathy and Chiropractic
Published : 27/09/2021
Osteopathy and chiropractic offer probably the most dynamic treatment options for expectant parents with lower or upper back pain, pelvic girdle pain or any other musculoskeletal problems in pregnancy such as carpal tunnel syndrome and shoulder girdle pain.
A follow-up study of 115 women who received chiropractic for back pain in pregnancy indicated a 52% improvement after one treatment, with steadily increasing rates of improvement with longer courses of treatment, particularly when continued postnatally for up to a year (Peterson, Mühlemann, Humphreys 2014).
In countries such as Canada, where chiropractic is accepted as being complementary to conventional healthcare, expectant parents with musculoskeletal symptoms can receive care which is genuinely shared between the obstetrician and the chiropractor.
In the UK, osteopathy and chiropractic are highly regarded allied health professions, with all practitioners statutorily registered under the General Osteopaths Council or General Chiropractic Council. Hensel, Buchanan, Brown et al (2015) set up the Pregnancy Research on Osteopathic Manipulation Optimizing Treatment Effects (PROMOTE) study to evaluate the efficacy of osteopathic techniques for musculoskeletal pain in late pregnancy.
400 expectant parents were randomly allocated to receive standard care, osteopathy with standard care or placebo ultrasound treatment with standard care. Both osteopathy and the placebo treatment achieved some improvement in symptoms reported by participants although osteopathy was significantly more effective.
This was one of the largest trials ever conducted on the effectiveness of osteopathic manipulations in pregnancy, although it was interesting to note a high attrition rate, stated as being due to missed appointments and the onset of labour before 40 weeks' gestation in some women.
As with much other complementary medicine research, the need to use a standardised treatment regime rather than individually-tailored clinically-relevant programmes of treatment may have affected the ultimate efficacy of treatment.
---
Black and Blue Cohosh Explained
Published : 25/09/2021
Some women take herbal remedies to trigger labour, including either black cohosh or blue cohosh.
Black cohosh is thought to have hormonal effects, menstrual and uterine-stimulating effects, but there is little reliable information available on the safety or effectiveness. When taken orally, it can cause gastrointestinal disturbance headache, dizziness, breast tenderness and skin irritation.Women with a history of hepatic or renal disease, epilepsy or vaginal bleeding in pregnancy should be advised to avoid black cohosh.
Blue cohosh is now known to cause significant adverse effects including reports of severe poisoning and life-threatening toxicity in the baby, including stroke, acute myocardial infarction, congestive heart failure, multiple organ injury and neonatal shock and should not be used in pregnancy or for birth.
NB It is essential to differentiate between black cohosh (Cimicifuga racemosa) and blue cohosh (Caulophyllum thalictroides) to avoid confusion and inappropriate administration. It is also important to differentiate between the herbal (pharmacological) and homeopathic (energetic) use of these plants
---
The Science of Aromatherapy Oils
Published : 24/09/2021
Aromatherapy oils are like Victoria sponge cakes! Whether you buy your cake from one supermarket chain or another, or from a local artisan bakery, the basic ingredients are much the same. Some cakes may contain more sugar, extra cream, fewer eggs or different flavoured jam than others, so the taste of the end product is affected by the proportion of these primary ingredients.
Essential oils, in principle, are much the same. They all contain the same groups and sub-groups of chemical ingredients, but in widely different proportions. When you examine a list of the "top ten" chemicals in each oil, it's these that give the oil its distinctive aroma and its primary effects - such as being relaxing or stimulating, analgesic or anti-infective and so on. With almost 300 chemicals in each oil, some are found in such minute traces that their physiological effects are negligible.
In pregnancy, we're concerned with avoiding those oils with high levels of specific chemicals particularly, ketones, which may be toxic to the fetus or cause uterine contractions or other maternal complications. Essential oils with only a trace of these chemicals will be much safer than those with significantly higher levels. Conversely, oils with high proportions of ketones should be avoided in pregnancy until term - oils such as jasmine, clary sage, rose or cinnamon.
---
Why are Good Midwives Being Driven Away?
Published : 16/09/2021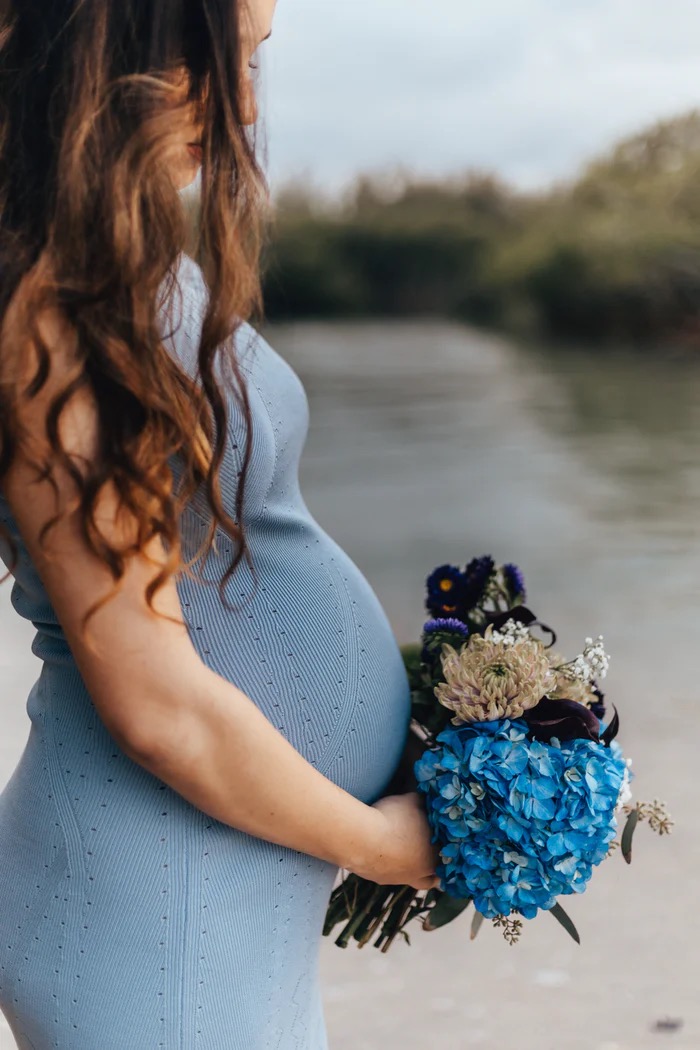 Have midwives lost the ability to use their common sense because they're caught up in a system that requires ticks in boxes and a "just in case" approach? Why can't the system enable midwives to watch and wait instead of intervening prematurely in what is, after all, a physiological process for both mother and baby?
A friend recently had a lovely son but the pregnancy, birth and first few days were not all.plain sailing. Nothing was wrong medically although the system pathologised.every small.deviation from "normal" and caused extreme anxiety for the parents. The baby was breech at 35 weeks - but ECV was performed instead of waiting to see if he turned - or discussing the option of a breech birth if he didn't. Labour started spontaneously with a very long latent phase - but, surprise, surprise, duration of "established" labour was measured from hospital admission, with mutterings (threats) to intervene if "nothing happened" within a set timeframe. As it happened labour did (of course) progress to the extent that the mum started requesting an epidural - which was arranged immediately instead of spending time supporting her through each contraction and building up her confidence in her body's ability to birth naturally. It was only because the unit was busy that saved her from the possible cascade that goes with epidural - the anaesthetist was unavailable so she laboured, largely on her own with just her partner present, and eventually gave birth to a healthy son. In the postnatal ward, someone saw fit to tell the mum that - on day 1 - she didn't have enough milk and gave her a bottle of milk for the baby. What?!! And then someone decided the baby had not passed urine and mum and baby were kept in hospital until he did - 48 hours later. I can almost guarantee that he will have passed urine in the early hours and that it was missed -but the parents were subjected to.more anxiety (with no explanations) instead of "allowing" them home and having the community midwife visit to check everything was OK.
These are minor incidents in clinical terms but accumulatively worrying for the parents and marred their overall enjoyment of having their first baby. This is also not an isolated case. Midwives are so fearful of losing their registration that they comply with requirements to fit every individual into a system that favours the institution and not each parent. They are so fixated on ticking charts designed to reduce the risk of omission that they forget to think outside the box - and end up missing important cues anyway (this has been proven in research). Lack of understanding of anatomy and physiology and the paternalistic desire of the system to see pathological problems before normality causes more anxiety for parents who are naturally already in need of a confidence boost.
Midwives have lost the ability to be intuitive about pregnancy, birth and the early days of parenthood. This is the fault of pre-registration education which now has so.much content there is hardly any time to learn - and understand - the basics before going on to complications (which, let's face it, are almost more commonly seen than so-called normality these days). It's the fault of a medicalised, paternalistic, risk-averse, litigation-conscious system that exists for the majority and not for the individual. It's the fault of a midwifery profession that has such a culture of bullying - of both staff and parents - that.compassionate midwives are leaving the profession, adding to staff shortages and compounding the whole sitiation. It's the fault of managers who are trying to balance the rotas and budgets whilst also thinking about CQC inspections and national.ratings.And it's the fault of all of us for being complicit in letting it happen.
---
Pineapple Fritters Anyone?
Published : 13/09/2021
Expectant parents often start eating pineapple as a way of avoiding induction of labour. Pineapple (and to a lesser extent, mango and papaya) contains bromelain, a chemical that affects smooth muscle which is thought to aid uterine contractions. The bromelain is in the central core of the pineapple so it's no good eating tinned pineapple rings. In fact, cooking destroys the bromelain, so pineapple fritters are no good either, nor is drinking pineapple juice. It needs to be fresh, raw pineapple. However, some people are allergic to pineapple and eating large quantities can even lead to anaphylactic shock.
---
The Caring Role of a Midwife
Published : 05/09/2021
What an incredibly moving and brave article in this month's @MIDIRS by Iris Snowdon on her personal experience of such severe burnout that she walked out of the job she loved - being a midwife. It is a harrowing - but ultimately uplifting - acount of her gradual slide into the deepest depths of despair to her healing journey to a new life. How sad that such a caring and devoted midwife should suffer as a result of complete overload and lack of sympathy from many of her colleagues.

However, Iris is not alone. Many of the midwives who study with Expectancy report similar experiences and some of those have taken the brave step to leave the NHS and do something different. I have met midwives at all levels, from Heads of Midwifery to newly qualified midwives, who have felt unable to continue working in a culture that is unsupportive, ungrateful, bullying and blame-throwing.

A desire to continue caring for expectant parents seems common to all, but often those midwives who have to pay the bills are forced either to stay where they are and put up with the situation or to find another job outside midwifery. Increasingly, midwives are working for themselves, offering maternity- related services such as antenatal classes, complementary therapies, lactation support, birth trauma resolution or tongue-tie division, even though this may mean less income.

It is disturbing, when the NHS is so short of midwives, that it actually isn't really about the money, but about wanting a better work-life balance and about wanting to with families in a caring compassionate way - the way that midwifery care should be.
---
About Herbal Teas
Published : 28/08/2021
We often think herbal teas are just pleasant drinks but some are not safe in pregnancy or need to be used with caution
All herbal remedies including teas contain chemicals that act like drugs.
Although chamomile tea can aid sleep, drinking too much can have the opposite effect and over-stimulate the brain.
Peppermint tea can be good for nausea but is a cardiac stimulant and if drunk to excess, can cause palpitations, so should be avoided by anyone with a heart problem.
Raspberry leaf is good for birth preparation but should be avoided by women with a uterine scar from a previous Caesarean.
See Denise's latest book, Using Natural Remedies Safely in Pregnancy and Birth for more information.
---
The Need for education on Complementary Therapies
Published : 26/08/2021
New Australian research by Mollart et al 2021 again advocates the need for education on "complementary therapies" to be added to midwifery programmes. Here, Denise comments on the implications of the research:

I am pleased to see an abstract of the latest research by Mollart and colleagues, due to be published in November in the Complementary Therapies in Clinical Practice journal, on the education of midwives on complementary therapies. The results are unsurprising, revealing that just over 50% of midwives have had some "training" in CTs, ranging from being self-taught up to diploma level, primarily in aromatherapy, massage, reflexology and acupressure. The recommendation that evidence-based education needs to be included in pre-registration midwifery education is spot-on but requires some clarification.

First, we need to look at the calibre of the training in CTs that is provided for midwives and students. Student midwives are preparing to practise midwifery not complementary therapies. While they need a basic understanding of the main CTs and natural remedies used by expectant and birthing parents, they do not need, at the point of registration, to be able to practise the therapies or incorporate them into their care of parents. Pre-registration education should provide students with an overview of the commonly-used therapies including – crucially – safety issues. This is particularly pertinent to aromatherapy and natural remedies which are often self-administered, sometimes unsafely. Midwives should be able to answer parents' questions on safe use of the therapies, rather than be competent in the skills of providing the therapies.

Post-registration midwifery education should offer interested midwives the opportunity to undertake higher level training in therapies of their choice. There is a difference between skills "training" and academic education. Courses for midwives MUST be midwifery-specific and taught at least at academic level 6 so that midwives not only develop skills but also acquire deep knowledge and understanding, with an appreciation of the available evidence, safety issues and the parameters within which they can practise. There are many courses available to midwives that provide only level 4 training – usually based on enjoying a day of massage or blending of aromatherapy oils or learning specific acupressure of reflexology points to treat specific situations in labour.

In addition, it is not appropriate for midwives to train fully in a therapy and then undertake to implement that therapy in midwifery practice, without help to apply the principles of the therapy to maternity care. The use of CTs must be set in the context of the institutional area of practice – the birth centre, main obstetric unit or parents' own homes. Midwives must appreciate how therapies are regulated within their midwifery practice – by medicines management, health and safety laws and by local, national and international regulations. The use of CTs must also be set in the context of the healthcare services, relevance to the service rather than to individuals, equity of service provision so that as many as possible can benefit from the therapies, evidence-based practice and the need to minimise risk and potential litigation.

Having taught CTs to midwives for almost 40 years, I am, of course, keen that the subject should be included in midwifery education. However, I am concerned – and have written frequently on the subject – that the enjoyment of using CTs often overrides the professional requirements to practise CTs safely. CTs education for midwives should be provided by midwives who are fully qualified in the relevant therapy and experienced in using it within midwifery practice and education. Lecturers should be qualified to teach adult learners and qualified and insured to teach the theory and practice of each therapy. Cascade training is NOT appropriate – students only to retain around 60% of what they learn, so midwives who have themselves only just learned a therapy and then attempt to teach others risk a natural dilution of content and understanding as their learners only retain 60% of what they have provided. Before we can include the subject in the midwifery curricula, we need to concentrate on educating midwifery lecturers and senior clinicians and researchers in order to develop and maintain appropriate standards of safe practice.

We must also remember that the field of "complementary therapies" encompasses many different professional disciplines. Complementary medicine practitioners are increasingly well trained, sometimes to degree level. Their professional bodies have codes of conduct, continuing professional development requirements and disciplinary procedures to maintain standards and safety in the same way as midwifery and nursing. Midwives need to appreciate that lack of knowledge and understanding potentially puts parents and babies, as well as colleagues, managers and their own midwifery registration at risk.
---
The Alexander Technique
Published : 25/08/2021
The Alexander technique may benefit expectant mothers with low back pain, sciatica and symphysis pubis discomfort. The Alexander technique aims to teach the woman how to move and use her body mindfully, correcting habitual postures, movements, coordination and balance, as well as patterns of accumulated tension which interfere with the innate ability to move easily and efficiently. Daily activities, - sitting, lying, standing, walking, lifting and other physical activities - become easier by using the body in a more efficient manner, with less risk of pain and discomfort. The Alexander technique is energising because the client learns how to move with less energy expenditure, thus promoting an enhanced sense of wellbeing. Unfortunately, although the Alexander technique is popular amongst actors to assist optimal positioning for voice projection (it was devised by an actor), its use as a general complementary therapy has declined in recent years and it may be difficult for expectant mothers to access a local teacher of the discipline.
---
Breech Presentation
Published : 21/08/2021
If you're asked by expectant parents about moxibustion for breech presentation, how do you know if it is appropriate or safe for them? The contraindications to moxibustion are the same as for external cephalic version plus hypertension and respiratory conditions such as asthma. These last two reasons are because the heat of the moxa sticks can temporarily increase the blood pressure and the smoke from the burning sticks can cause respiratory irritation.
---
Oils and Allergies
Published : 18/08/2021
Are you allergic to any essential oils? Denise has been allergic to geranium for many years, and is now becoming increasingly intolerant to rose oil.Even a brief exposure to geranium when teaching aromatherapy can cause nausea, and prolonged exposure leads to headaches.Geranium and rose share some of the same chemicals which is why rose is also starting to cause symptoms. Other common oils that can trigger allergic reactions include citrus oils - orange, grapefruit, mandarin etc. Denise has also had midwives react adversely to different oils in class - including one midwife who simply took a quick sniff from a bottle of clary sage and had a major respiratory attack. If you have a reaction to inhaling oil vapours it is vitally important not to continue being exposed to that oil as eventually it can cause anaphylactic shock.We'd be interested to know if you have had any adverse reactions to oils.
---
The Benefits of Frankincense Oil
Published : 17/08/2021
Frankincense oil is "the ultimate calmer" and a quick sniff of a single drop on a tissue can be very effective for women in the transition phase of labour. The power of frankincense calms the woman and helps her through that last short period before the birth. It's also useful for helping those who are frightened of having blood taken.
---
Reflexology-a few words
Published : 03/08/2021
Reflexology is NOT the same as foot massage
When reading research studies on reflexology in labour, it's important to clarify what treatment is being given.
There are several studies that claim to reduce labour pain and duration with reflexology, but most studies use basic foot massage and not reflex points on the feet. It's OK in a clinical sense - foot massage can be a wonderful aid to labour care - but there is very little research using specific reflex points to stimulate contractions or reduce pain.
On the other hand, reflex zone therapy, the style of reflexology taught by Expectancy, can be very effective for postdates pregnancy, latent phase, stalled labour and retained placenta.
---
Moxibustion
Published : 30/07/2021
How many expectant parents with a breech baby have asked you about moxibustion? This Chinese technique, performed from 34 weeks of pregnancy, is around 68% successful in turning a breech to head-down. But there are certain women who shouldn't try moxibustion. If an ECV is contraindicated, then so is moxibustion. Also, high blood pressure - because the heat of the moxa sticks can raise the BP slightly; and asthma or other respiratory condition - because the smoke from the burning moxa sticks can increase symptoms.
---