Dr Denise Tiran HonDUniv FRCM, is an international authority on midwifery complementary therapies.
Watch our video and read Denise's blog for all the latest on complementary therapies and maternity care.
Find us on Facebook
Connect on LinkedIn
Vaginal and Caesarean Births…Some Advice
Published : 21/10/2021
Denise is often asked by midwives about whether women wanting a vaginal birth after a previous Caesarean section (VBAC) can use complementary therapies and natural remedies to start labour. Obviously these women are desperate to avoid another Caesarean and often try everything they can find to help. Of course, having a nice relaxing massage or reflexology treatment can be good - it reduces the stress hormone, cortisol, and encourages an increase in oxytocin so labour is more likely to start naturally. Hypnotherapy can also help, by encouraging the expectant mum to focus on the positives of the impending birth rather than on the negative feelings about the past Caesarean.
However just because they're natural doesn't necessarily make self-administered natural remedies safe. This applied to all pregnant women but it's a particular risk when those wanting a VBAC start trying every remedy they've heard of - and often all together. More is definitely not better - indeed, using lots of remedies may confuse physiology so much that it actually increases the risk of complications, leading to the need for another Caesarean.
Maternity professionals - midwives, doulas, doctors - and therapists treating pregnant women should advise those trying for a VBAC to:
* have regular relaxation treatments from a suitably qualified therapist who is insured for maternity work
* avoid self-administering castor oil, raspberry leaf tea, clary sage oil, evening primrose oil and other herbal remedies - and NEVER EVER to take them all at the same time
* inform their midwife or doctor about any complementary therapies they've had, and especially any herbal remedies they've taken or aromatherapy oils they've used.
---
Aromatherapy Oils Are Not To Be Played With
Published : 19/10/2021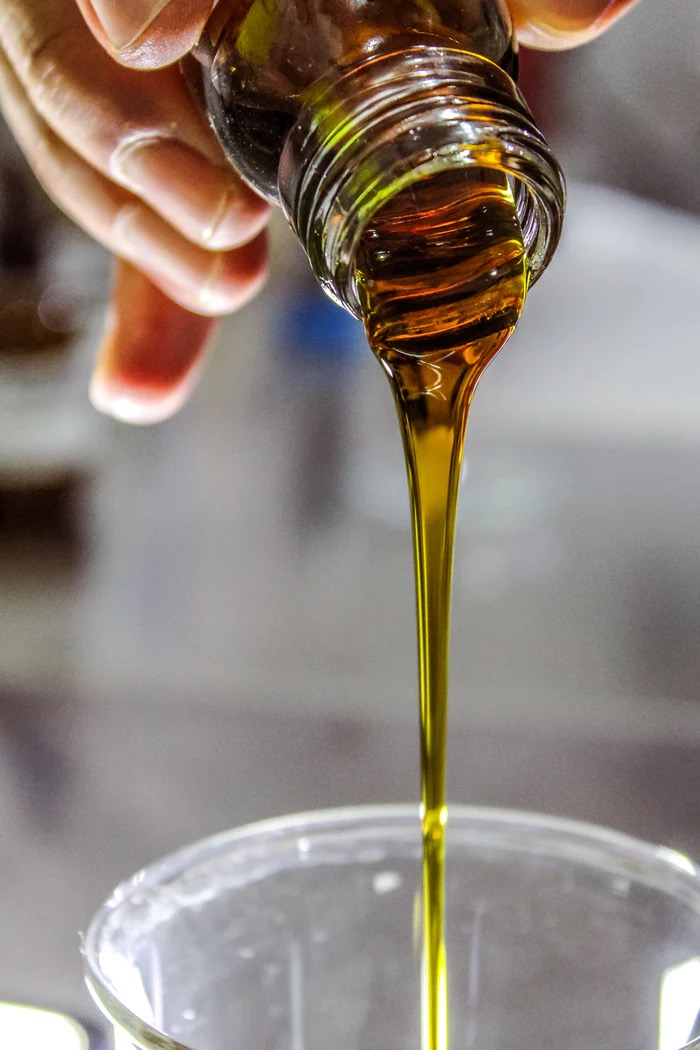 Here, Denise discusses an issue that arose on a recent aromatherapy course in which a midwife reacted adversely to the oils.
During our aromatherapy course for midwives this weekend, one student had a significant reaction to the essential oils, which we finally identified as being caused by frankincense. The student had already told me she suffered with eosinophilic asthma and I had urged her to be cautious but explained that some reactions cannot be anticipated or attributed to specific oils.
As the midwives were deciding on their preferred blends for the practical massage session, this midwife began to experience tightening in her throat and the beginnings of symptoms indicative of an asthma attack. Fortunately, she was able to move to another room and the oils she and her partner had chosen did not seem to affect her so she was able to engage in the practical work.
I have had several other midwives experiencing adverse reactions to oils during courses, some of which have been quite severe. Different oils have been involved including geranium, rose, clary sage, sweet orange, lavender and now frankincense. Indeed, I have witnessed a far greater number of midwives having negative effects from oils in the last five years than in all the years of teaching aromatherapy before that. Another midwife had such a serious reaction to simply sniffing clary sage from the bottle that we thought we would have to take her to A&E (she declined the offer and eventually the effects wore off). Other symptoms have included midwives being violently sick (from geranium) or developing an acute migraine-like headache (after using chamomile). One midwife reacted so badly to the use, by another midwife, of rose hand cream that she had to go home – she later informed us that she was allergic to roses.
I know of several maternity units where midwives with allergies to citrus fruits are unable to use oils such as orange, grapefruit, neroli or other citrus oils. Another unit has not one, but two members of staff severely allergic to lavender, one having been seriously affected when a mother brought her own lavender oil into the birth centre.
I cannot stress enough that midwives must take care when using aromatherapy in their practice, offering it to birthing parents or using it around other staff. The adverse effects can be unpredictable, severe and long-lasting. It is unethical, unsafe and unprofessional to assume that all people exposed to the oils in a birth centre either like the aromas or can tolerate the chemical effects. Get to know your oils and their benefits and possible adverse effects!
---
Why is Complementary Medicine not Included?
Published : 12/10/2021
Denise is in Portsmouth again this week, teaching aromatherapy and acupressure for postdates pregnancy. Having had a good first day, the course is having to decamp on Tuesday to another hospital due to lack of room availability. The group was due to use a church hall but a last minute change was required when the church rescinded its booking, claiming that aromatherapy and massage did not fit with its religious ideals. Here, Denise reflects on the attitudes towards complementary therapies.
What a shame that we were unable to use the church hall for the second day of our course due to a possible conflict between religious views and what is sometimes still seen as "new age" therapies. Complementary medicine still has to fight its cause on many fronts. Scientists accuse CTs of being poorly evidenced. Purists feel that "alternatives" have no place in conventional healthcare; obstetricians claim they can interfere with medical interventions (true to a certain extent but they may also avoid the need for medical intervention). Managers sometimes reject them because , they say, there is not enough time to use them. Others claim they are dangerous, illogical or are an element of fringe medicine (or witchcraft).
In almost 40 years of practising, teaching, researching and writing about complementary therapies, I have encountered many views and much opposition. People are, of course, entitled to their views, although it is sad that some are based on lack of knowledge and understanding of what CTs are about, how they work and how they can be used beneficially to enhance maternity care.
We hear a lot, today, about different lifestyles, perspectives and views on everything from sexuality to religion to disability to politics. Everywhere there are pleas for greater inclusivity. Why then does complementary medicine continue to be sidelined by the conventional healthcare and scientific communities? Is it not time that complementary medicine was brought in from the cold and considered equally alongside other forms of medicine and healthcare?
---