Dr Denise Tiran HonDUniv FRCM, is an international authority on midwifery complementary therapies.
Watch our video and read Denise's blog for all the latest on complementary therapies and maternity care.
Find us on Facebook
Connect on LinkedIn
Should Expectant Parents With Long Covid Avoid Aromatherapy?
Published : 26/11/2021
The incidence of allergies is increasing with everyday exposure to allergies and pollutants. Fragrance allergies and intolerances are common, although it is not known if this is allergy to the actual fragrance or to the chemicals within them.
Long Covid is being recognised for an ever-expanding list of unusual symptoms and alterations in the sense of smell is now well known. However, in addition to this and total loss of the sense of smell(anosmia) a new phenomenon is now being recognised - allergy to smells in general and in particular to chemical fragrances such as perfumes.
This poses the question of whether midwives and doulas offering aromatherapy should check if each pregnant or birthing parent has had Covid and particularly if they have long Covid. Anosmia does not mean that people are unaffected by the essential oil chemicals, and allergies to fragrances may, as yet, be unrecognised by the individual.
Midwives and doulas offering aromatherapy in pregnancy or birth should, as part of their standard assessment for suitability to receive aromatherapy, ask about the woman's Covid history, the presence of long Covid and the sense of smell. This should include asking about alterations, absence or hypersensitivity to smells and any reactions which might suggest existence or recent development of an allergy to perfumes, chemical vapours, cleaning products and other substances with fragrance such as aromatic candles, diffusers etc. In these situations it might be prudent to abstain from using aromatherapy for or near the parents.
---
Hypersalivation In Pregnancy
Published : 25/11/2021
Today, Denise discusses a strange phenomenon that can occur in pregnancy and how complementary therapies may help.
Excess salvation is a distressing symptom that occurs in pregnancy more than you might think. It's hormonal and often occurs with severe sickness - or the salvation itself triggers nausea - but the causes are not understood.
It appears to be most common in women of black origin, particularly those from West Africa, although no one knows why. It commonly resolves spontaneously towards the second trimester but may persist throughout pregnancy for an unlucky few. Some women produce up to two litres of saliva daily and need to keep spitting it out.
In addition to keeping the mouth clean, sipping water to keep hydrated and avoiding starchy foods which often make it worse, sucking limes of lemon may help. However homeopathic remedies can also be effective, but the most appropriate remedy depends on the symptoms:
Kreosotum is possibly the first remedy to try, especially if there is bad breath
Merc sol is better if the saliva is thick and the tongue is spongy, leaving imprints of the teeth
Kali carb Is useful if the saliva causes drooling during sleep, notably between 2 and 4am
Ipecac may help if saliva is profuse, vomiting is frequent and the tongue is clean
Nux vomica if the tongue is yellow and pasty looking
Antim crud if the tongue is white with a thick coating
Taking one 30c strength tablet three times daily for 3-4 days should help but if the symptoms are no better, 're-evaluate and try another remedy. It's important not just to keep taking the remedy for longer if it hasn't worked in a few days as it can have a reverse effect and make things worse.
Acupuncture or osteopathy may also be effective, and there have been reports of hypnotherapy improving the symptoms. These therapies will require consultation with a qualified practitioner if self-administration of homeopathic remedies brings no relief.
---
Compassionate Use Of Complementary Therapies In Maternity Care
Published : 16/11/2021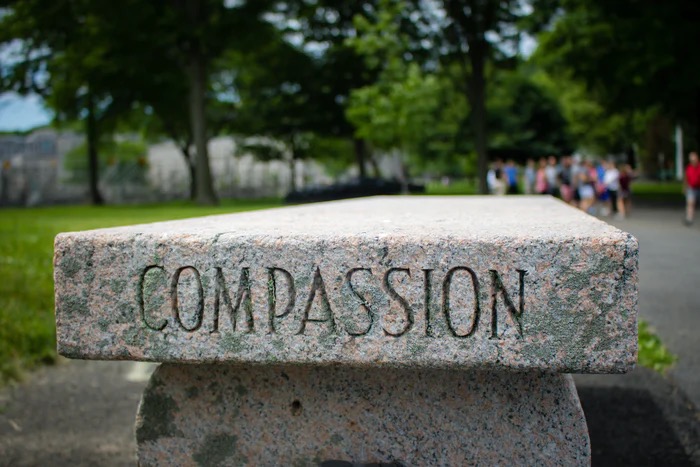 Martin Bromiley, an airline pilot, founded the Clinical Human Factors Group after the death of his wife from minor surgery, which was later found to be due to "human factors" including poor communication between individuals and departments. (See http://chfg.org/).
Bromiley asserts that safety is integral to compassionate care and cannot be separated from it. If maternity care is unsafe then it cannot claim to be compassionate. This applies equally to the use of complementary therapies in pregnancy and birth. Midwives justify their use of complementary therapies as enabling them to return to being "with woman", offering relaxing and pleasant strategies to help women through pregnancy, birth and new motherhood.
They defend their practice by alleging that complementary therapies combat the negative, often unwanted and unwarranted interventions which are so prevalent in maternity care today. They use the misconception that complementary therapies are "safe" because they are "natural" as an argument to support their introduction into maternity care.
However, this unthinking and incorrect declaration is, in itself, unsafe, adherence to which risks the wellbeing of mothers and babies, and of staff. Where midwives have long-standing complementary therapy services in place, there is a risk of complacency which could threaten the safety – and thus the compassionate delivery - of the strategies provided.
Compassionate care should apply equally to the incorporation of complementary therapies within maternity care, especially since these "alternatives" are often required to justify themselves twice over in order to convince the sceptics that they are safe, effective, satisfying and cost-effective. Several maternity units are known to this author where, it could be argued, midwives no longer provide compassionate – or safe – complementary therapies to pregnant and childbearing women because there has been little, if any, on-going updating, evaluation or development. Adapted from Denise's book Complementary Therapies in Maternity Care, an evidence-based approach 2018 (Singing Dragon).
---