Dr Denise Tiran HonDUniv FRCM, is an international authority on midwifery complementary therapies.
Watch our video and read Denise's blog for all the latest on complementary therapies and maternity care.
Find us on Facebook
Connect on LinkedIn
Reflexology in Pregnancy and Birth: The Power of The Pituitary Gland
Published : 03/12/2023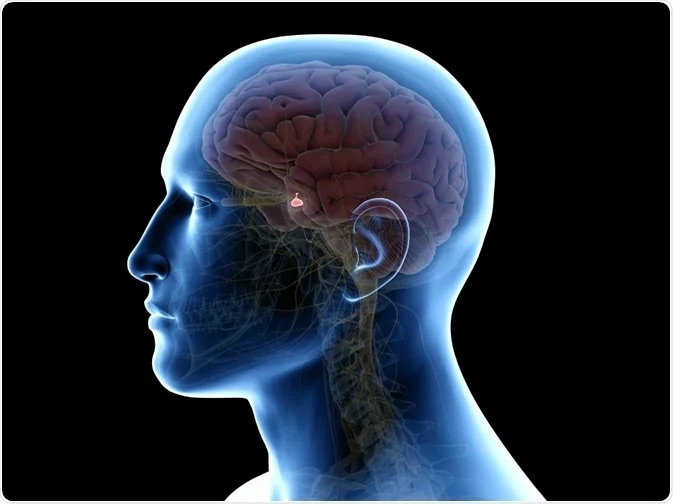 "Reflexology" is a generic term for a range of different therapies which are all based on the principle that one small part of the body (normally the feet and hands) reflects the whole. Denise teaches a German clinical style, reflex zone therapy, (RZT) devised by the midwife Hanne Marquardt, which is used by many midwives in northern Europe. Midwives on our courses learn the "map" of the feet and how to perform a relaxation treatment – but RZT offers so much more than relaxation effects.
RZT can be used to treat many of the physiological discomforts in pregnancy and is particularly effective in facilitating the onset and progress of labour through stimulation of two pressure points on the big toes which refer to the pituitary gland reflex zones and can therefore initiate oxytocin release to encourage contractions. We have much discussion during our courses on the precise location of these points because different styles of reflexology locate it in different positions on the toes. When she was at the University of Greenwich, Denise worked on clarifying these points in a research study on predictions within the female menstrual cycle, which appeared to show the pituitary gland points in very different locations from any other style of reflexology. She also identified which toe relates to the anterior part of the pituitary gland and which relates to the posterior pituitary – which, in fact, differed from what she had been taught when training in the late 1980s.
Understanding the most effective locations for the pituitary gland reflex zones can enable midwives to use RZT effectively for postdates pregnancy, labour acceleration, retained placenta and lactation support, all of which require pituitary hormone release. If you'd like to learn how to use RZT in your midwifery practice, we have two places left on our next course, commencing in January and currently available at the special discounted rate of £1800 (normally £2376). Contact info@expectancy.co.uk by 20th December for more information.
---
Differences Between Midwifery Training Standards in The 1970s and Today
Published : 01/12/2023
Denise has been reflecting on the differences between training as a nurse and midwife in the mid-1970s and training in the 21st century. When she first started training in 1975, standards were very strict. Most students were young, often school leavers going straight into training and tutors acted in loco parentis. Almost all were unmarried – and encouraged to remain so until qualified. All students were addressed as "nurse" and their surname: first names were not permitted to be used on the wards or even in the classroom! Uniform standards were very high – students had their hair length measured to ensure hair did not touch the uniform collar; nail length was checked, and no bracelets, watches or rings were permitted apart from an approved fob watch. Only very light make-up was allowed – and absolutely no perfume in case it caused nausea in some patients. Tights were not allowed to have ladders in them and had to be changed if any occurred on duty. Aprons had to be removed when going to the dining room for a break. No drinks were officially sanctioned to be consumed in clinical areas although it was easer on night duty to grab something quickly in the ward kitchens. Every nurse and midwife was encouraged to take a break during each shift and were reprimanded if the workload prevented this – it was seen to be the fault of the individual in not organising their work efficiently enough!
Classes were very formal, and teaching was largely didactic (straightforward information-giving). The amount of detail taught was phenomenal – and students were expected to "know" it all. Students would never have dared to ask "how much do we need to know? (a common question asked by students today, simply to pass an exam). Anatomy and physiology was the backbone of the entire course – and wo betide any student who could not explain clinical situations in terms of A&P. Denise says she finds this the most concerning aspect of contemporary midwifery education, with many midwives unable to apply A&P theory to practice. Obstetricians and other eminent doctors were brought in to teach some aspects of the course – although most of them couldn't teach at all! Research was not considered – in fact, one of the first midwifery research projects was only undertaken in the late 1970s after Denise qualified (an investigation about the routine use of enemas in labour). Assessments were almost entirely by exams in large formal halls – Denise remembers her final exams being a whole day with two 3-hour papers followed by a practical exam the following day. There was then the trauma of having to go to the Central Midwives' Board (CMB which was eventually replaced by the NMC) for a viva voce (oral exam) with a midwifery tutor and an obstetrician. The CMB was in Kensington in London in a very old building and the door to the room in which the vivas were held had a carved banner over the door stating "Abandon Hope All Ye Who Enter Here"!
As a midwifery educator in the 1980s, Denise and her colleagues had their own "set" of students and were expected to teach the entire curriculum to their own group, as well as work with them on the wards. Indeed, every lecturer was expected to spend 20% of their week in clinical practice. The only aspect that was taught by a different lecturer on a rotational basis was the community element, with all students having a 3-month placement in the community. In the southeast London school of midwifery where Denise taught (Greenwich and Bexley), students were also sent to a second hospital for three months to gain different experience.
Does she miss those days? Yes, she does. It was hard work, but it was also fun, believe it or not. Students were proud of their training and their qualifications and went into practice well mentored. There were no clinical guidelines to constrain practice and innovation, no real shortage of staff and there was a supportive culture for everyone working in the health service. Would she go back into direct clinical practice now? Absolutely not, she states emphatically! Denise feels she has been very lucky to find her niche in midwifery, specialising in complementary therapies and teaching it to other midwives since 1984 – it will be 40 years next year!
---
Midwifery Aromatherapy Under Scrutiny
Published : 22/11/2023
MIDWIFERY AROMATHERAPY UNDER SCRUTINY: LET'S GET THE MESSAGE OUT THERE - PLEASE SHARE THIS POST WITH ALL YOUR COLLEAGUES.
Midwifery aromatherapy is currently under immense national public and professional scrutiny, but still Denise is consulted by midwives facing safety issues in their units. She recently heard from a midwife whose manager wanted to introduce oil diffusers using a few oils, with laminated cards in birth rooms to inform midwives how to use them (without any training). Other examples, often repeated, include managers asking midwives who have studied a few days of aromatherapy to write clinical guidelines, diffusers being use in the antenatal ward or triage areas, or the constant injudicious and unsafe use of clary sage oil in well-established labour.
Aromatherapy – the use of aromatic oils and massage – provides a wonderfully relaxing adjunct to labour care, easing pain and aiding progress. There is evidence to demonstrate the benefits of using aromatherapy – when it is used appropriately, by midwives with comprehensive knowledge and understanding of the potential safety issues AND how to minimise the risks. Aromatherapy is NOT just about acquiring the skills of massage and how to blend a few oils together.
Midwives who study aromatherapy with Expectancy explore the positive and possible negative pharmacological effects of the oils, the health and safety issues of using them in maternity units, their application to medicines management principles and their legal, ethical and professional responsibilities to all parents, babies, visitors and staff exposed to the chemically active aromatic vapours. It is of grave concern that midwifery managers permit their staff to implement aromatherapy without themselves having any knowledge of the subject and how to monitor midwives' practice to ensure it is safe. Midwifery managers themselves need to understand the risks of essential oil use in pregnancy and labour so that they can take steps towards minimising those risks and developing an aromatherapy service for birthing parents that is safe, as well as effective, cost effective and equitable.
Denise will be running a series of FREE WEBINARS specifically for managers and consultant midwives to help them appreciate safe use of aromatherapy in midwifery practice. NB These 90-minute webinars aim to provide information, answer your questions and encourage discussion and will not be recorded.
BOOK YOUR PLACE: Thursday 11thJanuary at 1000 hrs; Wednesday 17thJanuary at 1900 hrs; Tuesday 23rdJanuary at 1400 hrs. CONTACT info@expectancy.co.uk for Zoom link.
---
A Conundrum ?
Published : 21/11/2023
Conflicts of interest for midwives offering private services whilst still employed by the NHS :
Increasing numbers of midwives undertake some private work such as antenatal education, pregnancy yoga classes,complementary therapies, tongue tie division or other services. However, it can be difficult to maintain the boundaries between being self-employed if you also continue working in the NHS – you should inform your NHS manager of your private work and ensure there is no crossover with local NHS services. An example of this would be providing private services for postdates pregnancy when there is already a similar NHS service. Another area that can cause difficulty is antagonism from colleagues who are committed to free-at-the-point-of-access care as with the NHS, and who do not agree with charging for your services. Knowing how to market yourself without overstepping the boundaries of the NMC Code can be problematic and requires sound business knowledge so that you can promote your services professionally. You are not, of course, permitted to promote your services during your NHS work (nor do anything related to your private practice whilst on NHS duty time – not even taking a 'phone call). Knowing the limitations of your personal indemnity insurance will help to avoid the pitfalls between working as a therapist, antenatal teacher, yoga instructor etc, and providing midwifery-specific care.
---
Complementary Therapies in Pregnancy and Birth: What is Fully Informed Consent ?
Published : 17/11/2023
When women wish to receive antenatal or intrapartum complementary therapies (CTs) such as aromatherapy, reflexology, acupuncture or clinical hypnosis, it is vital to obtained informed consent. But what do we mean by "fully" informed consent? It is easy to inform parents about the benefits but what do you tell them about the possible risks? Here is a list of the information you should be able to provide to enable parents to give their fully informed consent to CTs:
WHO: assess the woman to ensure she is eligible to receive the therapy and has no contraindications or precautions
WHAT: what does it involve? explain what the therapy is, how it works (mechanism of action) – how does it help with relieving pain, aiding contractions, reducing stress or other reason for its use?
WHY: what are the reasons you are advising using the therapy on this occasion? Is it likley to be more effective / quicker / easier than a conventional solution?
WHERE: areas of the body where it will be given, what position does the woman need to adopt to receive it?
WHEN: how long is the treatment, how many appointments if a course of treatment is advised
HOW: mention any research that may support its use or explain its effectiveness, with statistics
explain possible healing reactions (normal), side effects (abnormal) and complications – and how to recognise them if going home after treatment

provide after-treatment advice to ensure the woman gets the benefits of the therapy (applies mainly to pregnancy treatments rather than labour care)

---
Postdates Pregnancy
Published : 16/11/2023
Did you know that raspberry leaf tea is a third trimester BIRTH PREPARATION remedy and NOT a remedy to bring on labour? See Denise's latest book Complementary Therapies for Postdates Pregnancy for more information.
---