Dr Denise Tiran HonDUniv FRCM, is an international authority on midwifery complementary therapies.
Watch our video and read Denise's blog for all the latest on complementary therapies and maternity care.
Find us on Facebook
Connect on LinkedIn
Vaginal and Caesarean Births…Some Advice
Published : 21/10/2021
Denise is often asked by midwives about whether women wanting a vaginal birth after a previous Caesarean section (VBAC) can use complementary therapies and natural remedies to start labour. Obviously these women are desperate to avoid another Caesarean and often try everything they can find to help. Of course, having a nice relaxing massage or reflexology treatment can be good - it reduces the stress hormone, cortisol, and encourages an increase in oxytocin so labour is more likely to start naturally. Hypnotherapy can also help, by encouraging the expectant mum to focus on the positives of the impending birth rather than on the negative feelings about the past Caesarean.
However just because they're natural doesn't necessarily make self-administered natural remedies safe. This applied to all pregnant women but it's a particular risk when those wanting a VBAC start trying every remedy they've heard of - and often all together. More is definitely not better - indeed, using lots of remedies may confuse physiology so much that it actually increases the risk of complications, leading to the need for another Caesarean.
Maternity professionals - midwives, doulas, doctors - and therapists treating pregnant women should advise those trying for a VBAC to:
* have regular relaxation treatments from a suitably qualified therapist who is insured for maternity work
* avoid self-administering castor oil, raspberry leaf tea, clary sage oil, evening primrose oil and other herbal remedies - and NEVER EVER to take them all at the same time
* inform their midwife or doctor about any complementary therapies they've had, and especially any herbal remedies they've taken or aromatherapy oils they've used.
---
Aromatherapy Oils Are Not To Be Played With
Published : 19/10/2021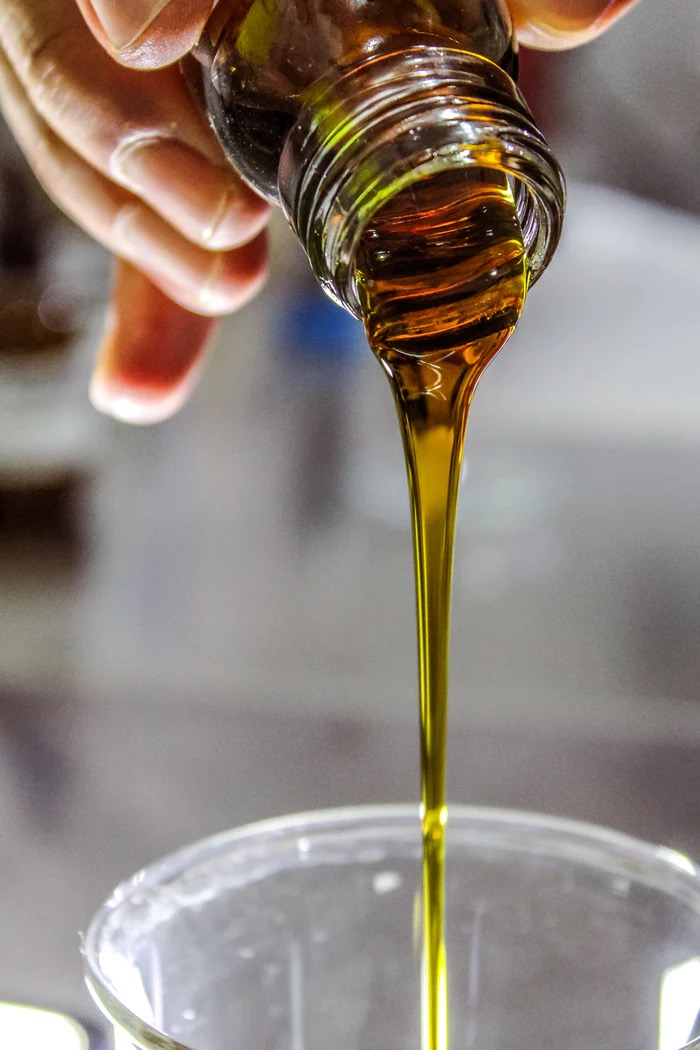 Here, Denise discusses an issue that arose on a recent aromatherapy course in which a midwife reacted adversely to the oils.
During our aromatherapy course for midwives this weekend, one student had a significant reaction to the essential oils, which we finally identified as being caused by frankincense. The student had already told me she suffered with eosinophilic asthma and I had urged her to be cautious but explained that some reactions cannot be anticipated or attributed to specific oils.
As the midwives were deciding on their preferred blends for the practical massage session, this midwife began to experience tightening in her throat and the beginnings of symptoms indicative of an asthma attack. Fortunately, she was able to move to another room and the oils she and her partner had chosen did not seem to affect her so she was able to engage in the practical work.
I have had several other midwives experiencing adverse reactions to oils during courses, some of which have been quite severe. Different oils have been involved including geranium, rose, clary sage, sweet orange, lavender and now frankincense. Indeed, I have witnessed a far greater number of midwives having negative effects from oils in the last five years than in all the years of teaching aromatherapy before that. Another midwife had such a serious reaction to simply sniffing clary sage from the bottle that we thought we would have to take her to A&E (she declined the offer and eventually the effects wore off). Other symptoms have included midwives being violently sick (from geranium) or developing an acute migraine-like headache (after using chamomile). One midwife reacted so badly to the use, by another midwife, of rose hand cream that she had to go home – she later informed us that she was allergic to roses.
I know of several maternity units where midwives with allergies to citrus fruits are unable to use oils such as orange, grapefruit, neroli or other citrus oils. Another unit has not one, but two members of staff severely allergic to lavender, one having been seriously affected when a mother brought her own lavender oil into the birth centre.
I cannot stress enough that midwives must take care when using aromatherapy in their practice, offering it to birthing parents or using it around other staff. The adverse effects can be unpredictable, severe and long-lasting. It is unethical, unsafe and unprofessional to assume that all people exposed to the oils in a birth centre either like the aromas or can tolerate the chemical effects. Get to know your oils and their benefits and possible adverse effects!
---
Why is Complementary Medicine not Included?
Published : 12/10/2021
Denise is in Portsmouth again this week, teaching aromatherapy and acupressure for postdates pregnancy. Having had a good first day, the course is having to decamp on Tuesday to another hospital due to lack of room availability. The group was due to use a church hall but a last minute change was required when the church rescinded its booking, claiming that aromatherapy and massage did not fit with its religious ideals. Here, Denise reflects on the attitudes towards complementary therapies.
What a shame that we were unable to use the church hall for the second day of our course due to a possible conflict between religious views and what is sometimes still seen as "new age" therapies. Complementary medicine still has to fight its cause on many fronts. Scientists accuse CTs of being poorly evidenced. Purists feel that "alternatives" have no place in conventional healthcare; obstetricians claim they can interfere with medical interventions (true to a certain extent but they may also avoid the need for medical intervention). Managers sometimes reject them because , they say, there is not enough time to use them. Others claim they are dangerous, illogical or are an element of fringe medicine (or witchcraft).
In almost 40 years of practising, teaching, researching and writing about complementary therapies, I have encountered many views and much opposition. People are, of course, entitled to their views, although it is sad that some are based on lack of knowledge and understanding of what CTs are about, how they work and how they can be used beneficially to enhance maternity care.
We hear a lot, today, about different lifestyles, perspectives and views on everything from sexuality to religion to disability to politics. Everywhere there are pleas for greater inclusivity. Why then does complementary medicine continue to be sidelined by the conventional healthcare and scientific communities? Is it not time that complementary medicine was brought in from the cold and considered equally alongside other forms of medicine and healthcare?
---
What's Happened to Midwifery?
Published : 11/10/2021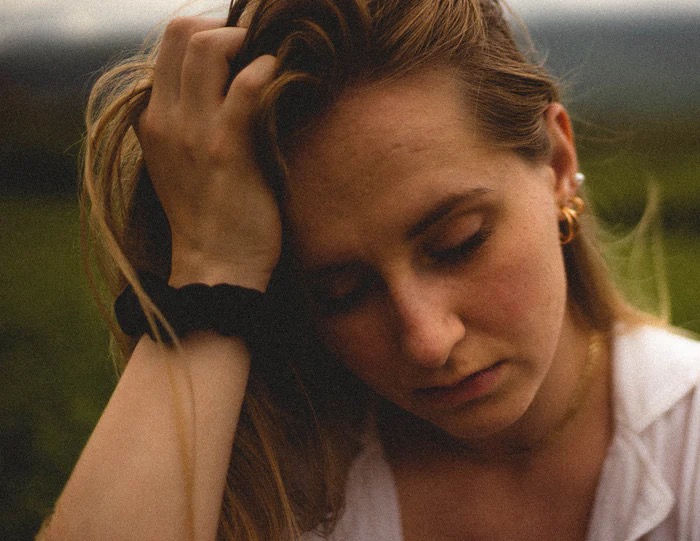 I've seen many posts on social media about the deplorable state of midwifery and the maternity services in Britain but I've also seen similar posts from French midwives where midwifery is possibly even more.medicalised.than in the UK. Midwifery is in crisis in the western world - I would say we are seeing the death of midwifery as we know it unless radical action is taken now.
Blame is heaped on the current government yet this situation has been evolving for decades. It's not the fault of one government or one political party. One government can't cure the problems of fifty year's worth of intervention, control and pathologising of childbirth.
Poor pay is also sometimes raised - but you don't go into midwifery or nursing for the money (that argument is for another day but it's not just the UK that pays its nurses and.midwives poorly). No amount of pay increases will bring more people into midwifery training or stop the deluge of departures from those already working in the system.
I believe the problem lies in the culture and attitudes of the system. Midwives are mainly women and although many obstetricians are now female, they too work in a male dominated, paternalistic - and I would say, sometimes misogynistic - culture and often become part of the problem. Historically women have been moulded into "bodies that have vaginas" (as the recent Lancet referred to) and childbirth has become just another medical problem.
I heard only yesterday of a midwife committing suicide, possibly partly as a result of extreme bullying at work by her colleagues and managers. Bullying is rife in the NHS and possibly worst in midwifery - contributing to midwives leaving the profession for a better work-life balance and as.a.way to protect their own mental wellbeing.
Pressures on the maternity services have risen exponentially with increased population and increased complex needs of those using the services - obesity, diabetes, mental health issues and so on. More users bring higher demands and need more resources - including staff. Yet this means that those with complex needs take priority and those whose pregnancies and births are "normal" are left to get on with it - so they feel dissatisfied. More complex needs mean more emphasis on pathology to the extent that we all begin to see childbirth as a pathological condition.
The problems of midwifery are multifactorial and not easily rectiified. My preference would be to return to a community-based profession with individualised continuity of care and carer -but it's not going to happen easily. I believe midwives should adopt the independent midwifery model but this will be difficult in the NHS which exists for the majority and not for the individual. I feel that unless we do something soon, midwives will become obstetric nurses during birth, antenatal care will focus on the biological and not the psychosocial aspects and postnatal care -well, will there be any at all?
I don't know what the answer is because the situation is so complicated but unless we act soon as a united profession we won't have anything to fight for. Long live midwifery.
---
Aromatherapy in Midwifery Practice
Published : 06/10/2021
If you're wanting to implement aromatherapy into your midwifery practice, what do you need to learn? Here Denise shares a checklist for midwives and doulas preparing to use aromatherapy for labour care. The list can also be applied to the postgraduate study by aromatherapists wanting to specialise in maternity work.
Anatomy and physiology of the skin, the sense of touch, olfaction, respiration
Pharmacology and pharmacokinetics of essential oils. mechanism of action
Basic chemical concepts, specific chemistry of essential and carrier oils
Therapeutic properties of essential oils
Methods of administration appropriate to us within labour care settings
Methods of blending
Indications, contraindications and precautions to use of aromatherapy in pregnancy, labour and postnatal period
Recognition of healing reactions, adverse reactions, overdose and inappropriate use
Health and safety at work, control of substances hazardous to health regulations
Evidence-base for aromatherapy
Keeping up to date with contemporary changes in aromatherapy practice
Evaluation and audit of midwifery aromatherapy service
Change management and the process of implementation of aromatherapy in midwifery practice
---
A Word About Essential Oils
Published : 02/10/2021
Essential oils are not a panacea for everything!
Denise comments on continuing concerns about the overuse of aroma therapy oils.
Can you use lavender oil to lower blood pressure if an expectant parent has developed pre-eclampsia?
Is it OK to use tea tree (known to relax.smooth muscle) to stop a threatened preterm labour?
How about treating a skin reaction to one essential oil with another to stop the irritation?
The answer is a resounding NO!
When aromatherapy is used in pregnancy and birth, it should be supportive and can be very relaxing, uplifting, wound healing or immune boosting. However once progress.deviates from the norm, aromatherapy should be DISCONTINUED.
It is neither medically appropriate not professionally expedient for midwives and doulas to attempt to rectify medical complications with aromatherapy oils - sometimes DRUGS are needed! And it is not good.practice to attempt to reverse the effects of one oil or blend with another. If a woman has a reaction to an oil or a single chemical in an oil, she may react adversely to other oils containing the same chemical. CAUTION always when using essential oils in pregnancy and birth. Enjoy them but don't abuse them!
---